Geeks is powered by Vocal creators. You support
Max Farrow
by reading, sharing and tipping stories...
more
Geeks is powered by Vocal.
Vocal is a platform that provides storytelling tools and engaged communities for writers, musicians, filmmakers, podcasters, and other creators to get discovered and fund their creativity.
How does Vocal work?
Creators share their stories on Vocal's communities. In return, creators earn money when they are tipped and when their stories are read.
How do I join Vocal?
Vocal welcomes creators of all shapes and sizes. Join for free and start creating.
To learn more about Vocal, visit our resources.
Show less
13 Gandalf Quotes To Use In Everyday Situations
With memorable characters locked in a thrilling battle of good versus evil, the books and the movies are both filled with brilliantly quotable dialogue from Tolkein and the scriptwriters.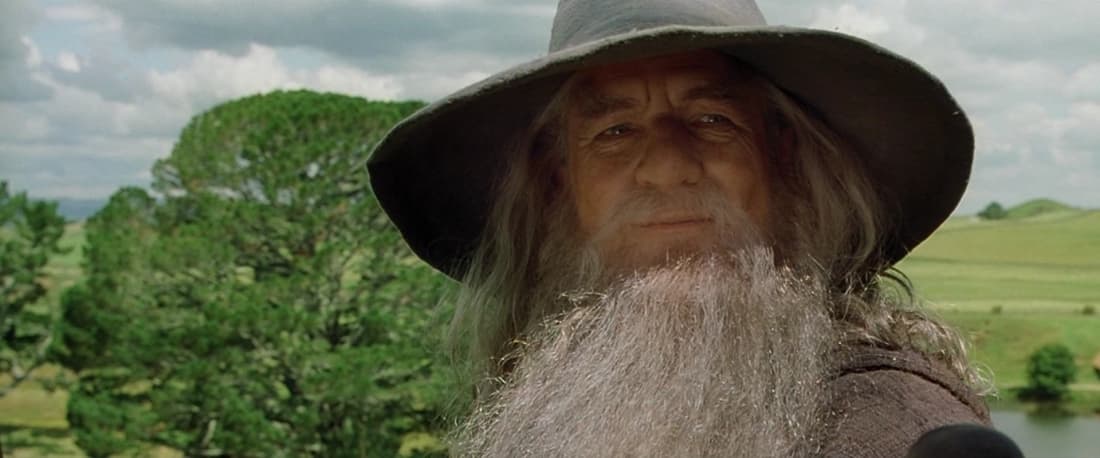 J.R.R. Tolkein's series of Middle Earth novels are undisputed classics, and the Oscar-winning adaptations of The Lord of the Rings trilogy are as equally amazing. With memorable characters locked in a thrilling battle of good versus evil, the books and the movies are both filled with brilliantly quotable dialogue from Tolkein and the scriptwriters. And nowhere is their skill with words more prevalent than in the wonderfully wise and powerful wizard, Gandalf the Grey/White.
Sir Ian McKellen expertly plays Gandalf in both #TheHobbit and #LordoftheRings trilogies, and has become famous for embodying the character, with ample charisma and presence to spare. But when he's not seen ushering halflings into world-saving quests, barring Balrogs from passing by or enjoying some epic sax, he offers up sage advice to the other characters, as well as sizable servings of sass.
But you don't have to be a smart-mouthed and surly sorcerer of Middle Earth to speak like #IanMcKellen's Gandalf! Indeed, you can use many of his marvelous utterances in the hustle and bustle of everyday life!

Are you a Middle Earth fanatic? Or are you just looking for a laugh? Whatever the case, read on for thirteen Gandalf quotes from The Hobbit and The Lord of the Rings trilogies, as well as examples of everyday situations to use them in!
1. When you're watching what you eat, but then your friend decides to offer you something sweet:
"DON'T... TEMPT ME FRODO!"
Note: Your friend doesn't have to be called Frodo to use it - simply interchange it with another name!
2. When your siblings are irritating you, and you're reaching unprecedented levels of annoyance: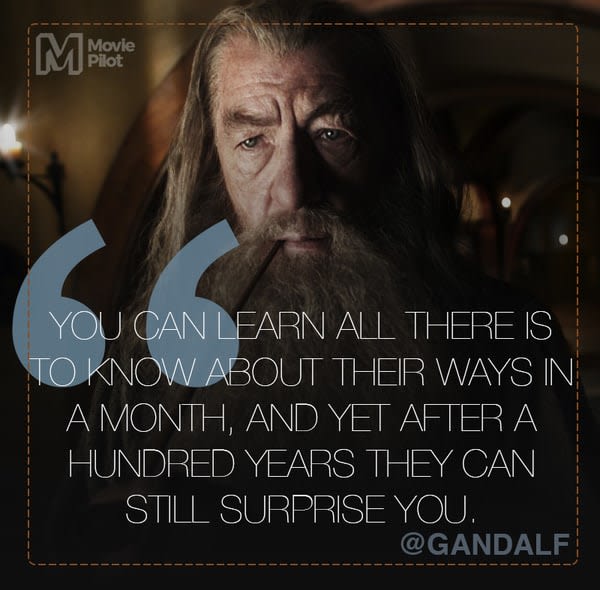 "You can learn all there is to know about their ways in a month, and yet after a hundred years they can still surprise you."

3. When you're working in a shop, there's no bar-code on an item and the customer quips that "It must be free!"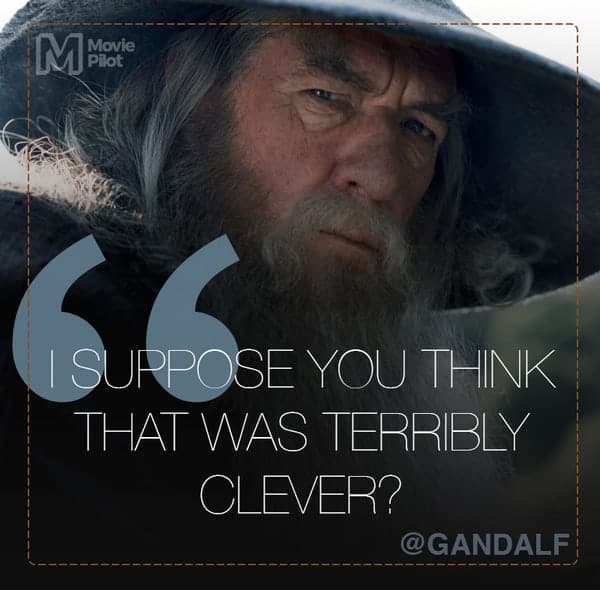 "I suppose you think that was terribly clever?"

4. When someone gets roasted too much, and storms off after a particularly cutting comment: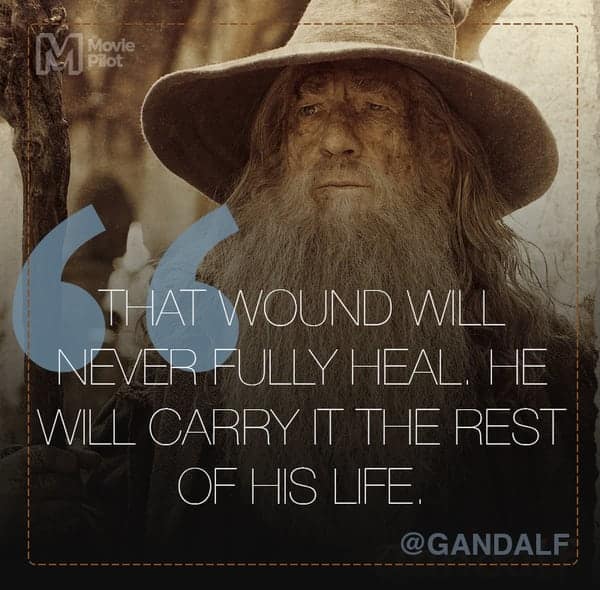 "That wound will never fully heal. He will carry it the rest of his life."
5. When you're out on the town and can't decide on a place to eat: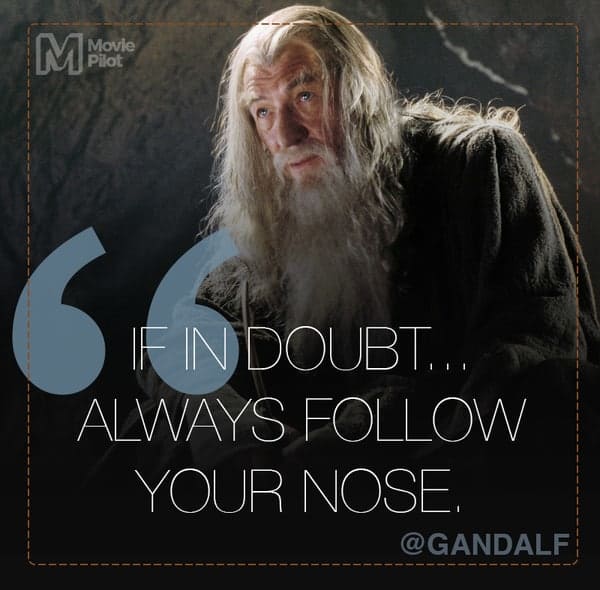 "If in doubt... always follow your nose."

6. When you're working on a group project and the deadline is looming: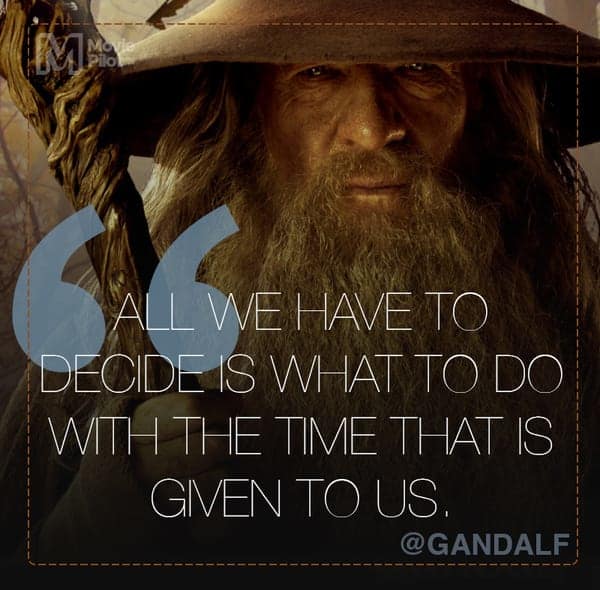 "All we have to decide is what to do with the time that is given to us."

7. When you're about to hit send on a risky text message: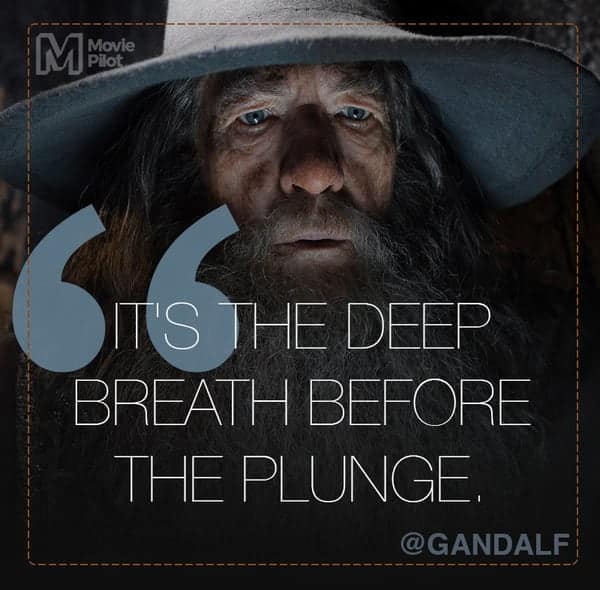 "It's the deep breath before the plunge."
8. When you're cheering for your favorite sports team against the opposition :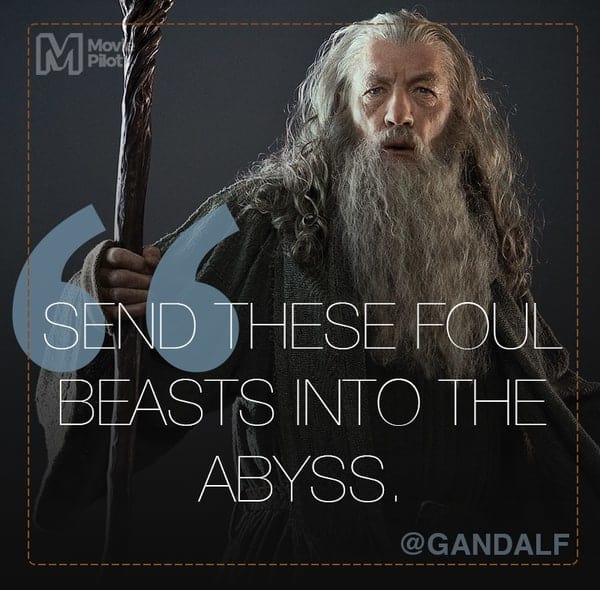 "Send these foul beasts into the abyss."

9. When you're trying to ask your crush out: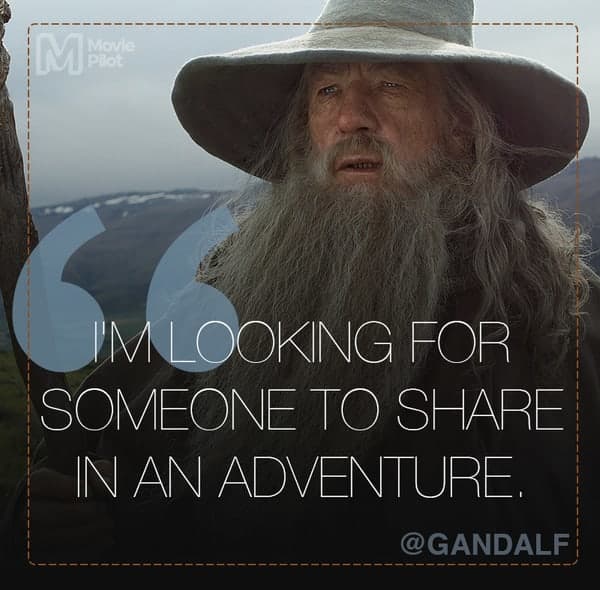 "I'm looking for someone to share in an adventure."
10. When you're out drinking and you're trying to convince your tipsy friend to down that extra shot: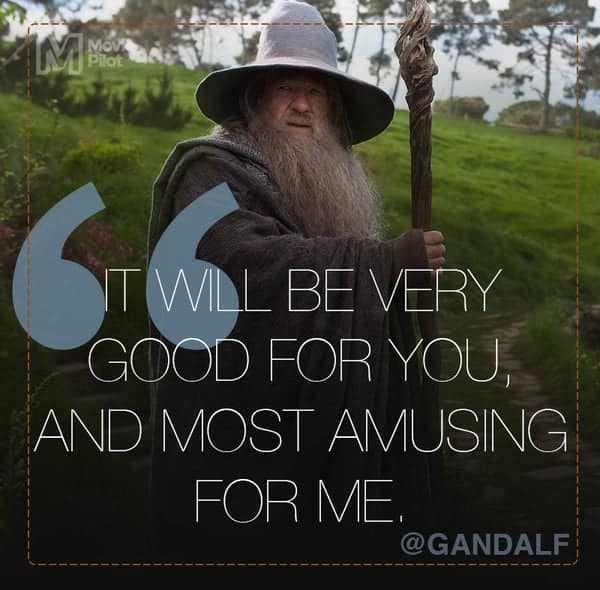 "It will be very good for you, and most amusing for me."

11. When you and your co-workers want to get out of work early, but you're the only one who can smooth-talk your boss into letting you leave: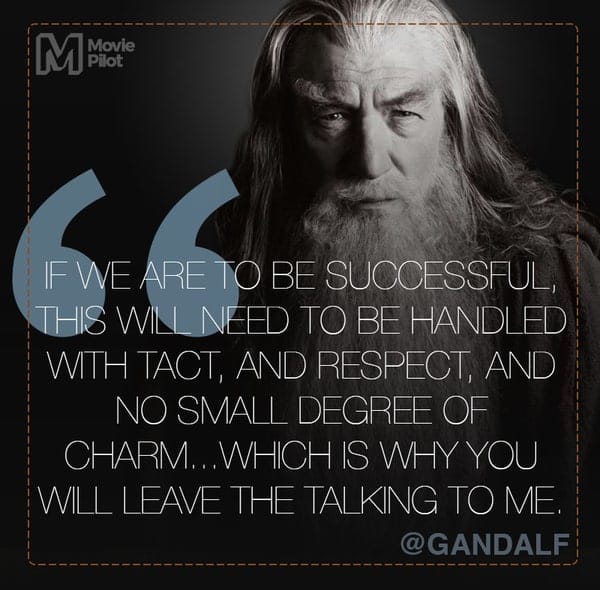 "If we are to be successful, this will need to be handled with tact, and respect, and no small degree of charm...which is why you will leave the talking to me."

12. When you're talking about the events of your night out, but then someone calls out the exaggerated parts: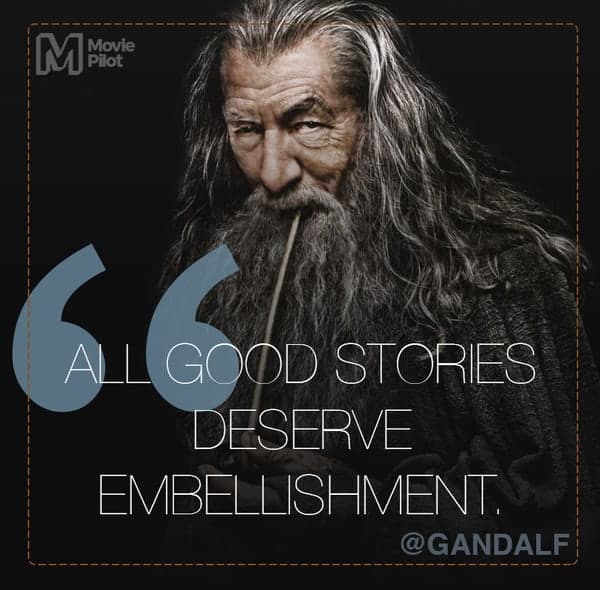 "All good stories deserve embellishment."

13. When you're watching a series finale and someone tries to talk to you in a crucial part: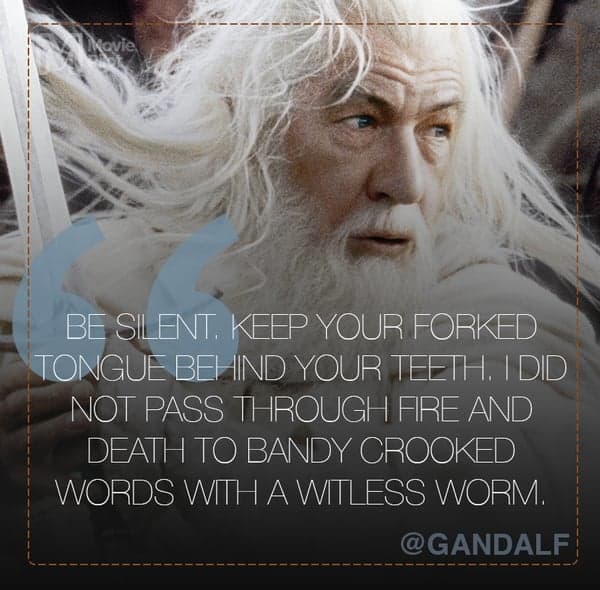 "Be silent. Keep your forked tongue behind your teeth. I did not pass through fire and death to bandy crooked words with a witless worm."
Hanging on every word, gasping at every revelation until someone cuts right across the resolution of a series-long character arc...we've all been there, haven't we?