Geeks is powered by Vocal creators. You support
Karina Thyra
by reading, sharing and tipping stories...
more
Geeks is powered by Vocal.
Vocal is a platform that provides storytelling tools and engaged communities for writers, musicians, filmmakers, podcasters, and other creators to get discovered and fund their creativity.
How does Vocal work?
Creators share their stories on Vocal's communities. In return, creators earn money when they are tipped and when their stories are read.
How do I join Vocal?
Vocal welcomes creators of all shapes and sizes. Join for free and start creating.
To learn more about Vocal, visit our resources.
Show less
5 Day Tv Challenge: Day 3 - I Wasn't Allowed to Watch This Mexican Telenovela
There was only really one Mexican telenovela that I was told that I'm not supposed to watch.
In Day 1, I binged Breaking Bad in 7 hours, Day 2 - I admitted I've never seen The Big Bang Theory, and now...
It's day 3 of the 5 Day TV Challenge, which I never really finished in 5 days. Anyway, day three's topic is all about - A Show I Wasn't Allowed To Watch as a Kid, But Did Anyway. And you can deduce from the video above why I was not.
I'm a little rebel. Although there are really no TV show restriction in my household, and I can technically just stay up until I pass out on the sofa, (and magically wake up on my bed, whoa!) my grand-aunt and I usually watch a looot of soap operas.
Whenever my parents head for work, and when I don't want to sleep upstairs with them anymore in folding beds, I seek refuge with my grandmothers in our extended house, where I will watch TV with them. To be fair, they never really watch cartoons in the living room (so when I want to watch my fave cartoons I switch rooms) and there aren't good cartoons after 7 o'clock in the evening..
Okay, I digressed. There was only really one Mexican telenovela that I was told that I'm not supposed to watch.
I wasn't allowed to watch Rubí, but did so anyway.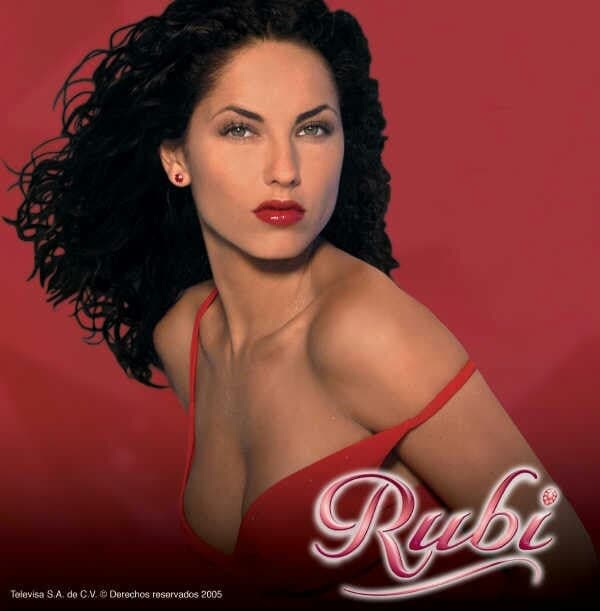 One time when I lamented that I missed it again, my mom said, "That's not for kids! You can't watch that." Her chastising did not deter me. LOL.
Rubí... isn't she such a beauty? It was a daytime program, so whenever I get home from school, I only get to see like, 10 minutes of it. Nevertheless, I watch it whenever there's a rewind, and if I remember correctly, when ABS-CBN aired it again but on a different time slot.
I'm kind of disappointed now that the network doesn't air Mexican/Latina Telenovelas anymore, because they're seriously really good, and all are my favorites. There was also a Filipino version of this, but the titular character was remade into something more morally alright (in the end).