5 Greatest "Unrealistic" Sports Games
Sometimes you want to play a game that feels just like being a pro, and sometimes you want your player to catch on fire and take on 3 players at once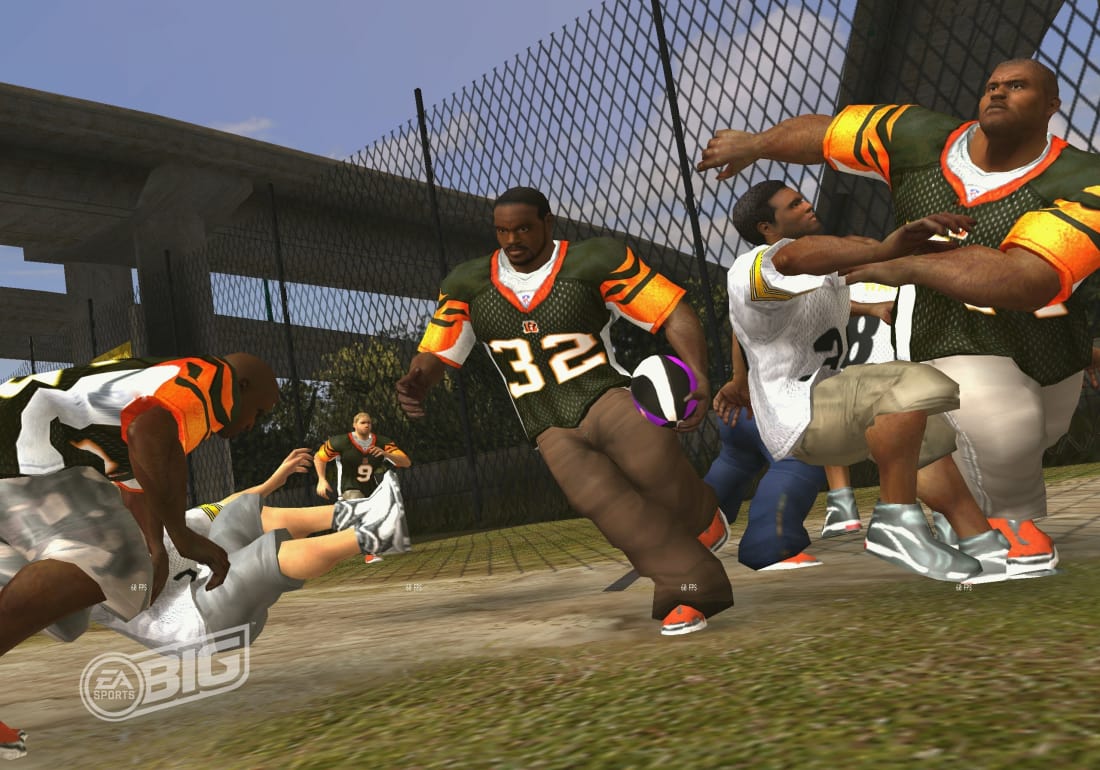 The first video game I had for the SEGA Dreamcast was NBA 2K, the most realistic basketball video game at the time. Every sports game since then brags about how realistic it is, and as the years go on the game gets more and more lifelike. But there's something fun about breaking away from that, sometimes realistic is stale. I was always a big fan of video games that were deemed "unrealistic" and frankly, I prefer those games to Madden and NBA 2K. Some of my friends that are die hard sports fans said these games were a disgrace to the sport. Those friends were wrong. Just because you like playing a realistic (read boring) baseball game and I like playing baseball with fire and punching, doesn't make one game necessarily better than the other. For those of you who are fans of these so called disgraces, here's the 5 best unrealistic sports video games.
Honorable Mention: NBA Jam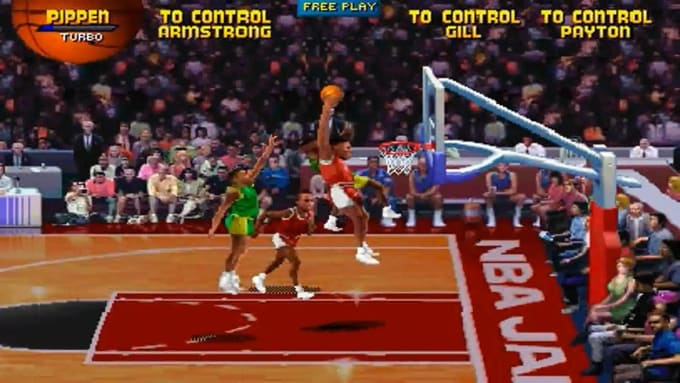 I knew that if I left NBA Jam off the list without an explanation I would get criticized, to say the least. There's a specific reason it's not in my top 5. I'm still salty about the last second loss I suffered back when the game came out. I was the against Bulls playing agains the Pistons and I took a great last second shot to win the game and I bricked. Normally I wouldn't be that upset about a game like that, but since it was programed into the game that I would lose, I'm leaving it off my list. When asked "did Scottie Pippen's ratings in the game really drop when he played certain teams?" the creator of the game said "It's true, but only when the Bulls played the Pistons. If there was a close game and anyone on the Bulls took a last second shot, we wrote special code in the game so that they would average out to be bricks. There was the big competition back in the day between the Pistons and the Bulls, and since I was always a big Pistons fan, that was my opportunity to level the playing field."
#5 MLB Slugfest 2003
As previously mentioned, I'm not the biggest baseball fan in the world. Sometimes it can get a little boring, and that's no different in baseball video games. Slugfest spiced up the sport by adding the one thing that can make baseball great, violence. The gimmick of punching the fielders to make them drop the ball or beaning the batter to make his power and speed drop made this game a must play. Watching the players catch on fire when they have a hot streak or if they get beaned too many times is enough to make anyone excited. On top of that, you have the hilarious commentary of Tim Kitzrow and Jimmy Shorts and this game has everything you need to make baseball fun.
#4 NFL Street 2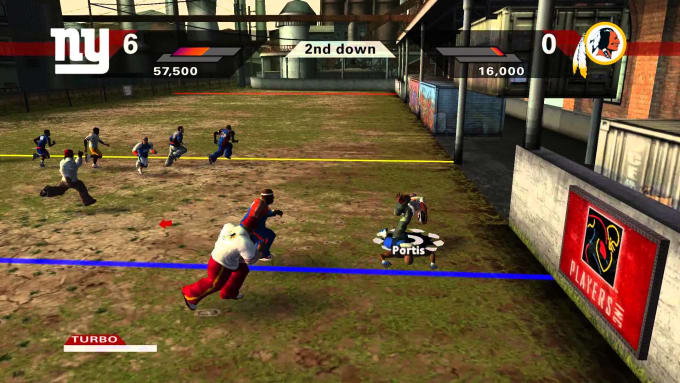 This game was fun, pure and simple. You can either play as your favorite team or you can pick a player from a pool of current players (current from when the game came out) or legends. Adding wall runs and hot spots made this game a big improvement over its predecessor. The greatest addition is the implementation of the Gamebreaker 2. Gamebreaker 2 includes a short cut scene that almost all but guarantees a score, regardless of whether you're on offense or defense. This game also had a fantastic sound track that seemed to make everything more intense. There are 2 reasons this game isn't higher on the list; playing as Michael Vick is basically a cheat code, and for the life of me I can't figure out why Xzibit was featured in this game.
#3 NBA Street Vol. 2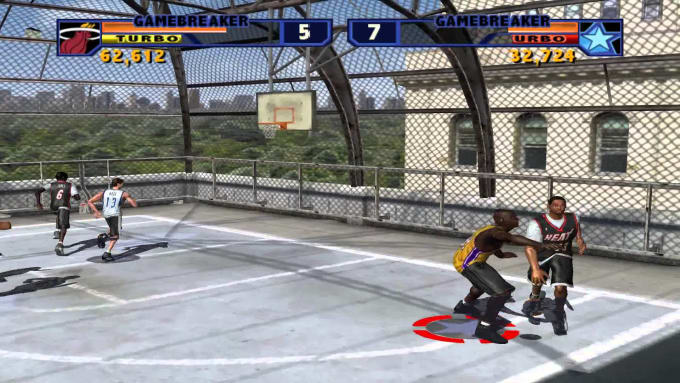 This game was great because of its variety. Not only could you play as a team's current roster, but you could also play as an All Star team, an Old School team or a team of Street players. The single player mode is better than most sports game, so if you're a friendless loser who played this every Saturday night throughout high school, you had enough to keep you entertained. My personal favorite part is how big of an impact the change in difficulty had. I've been playing this game for years and I still can't consistently win on the hardest difficulty level. After playing this game for more than a decade I can confidently say this is the best street title.
#2 NHL Hitz 2003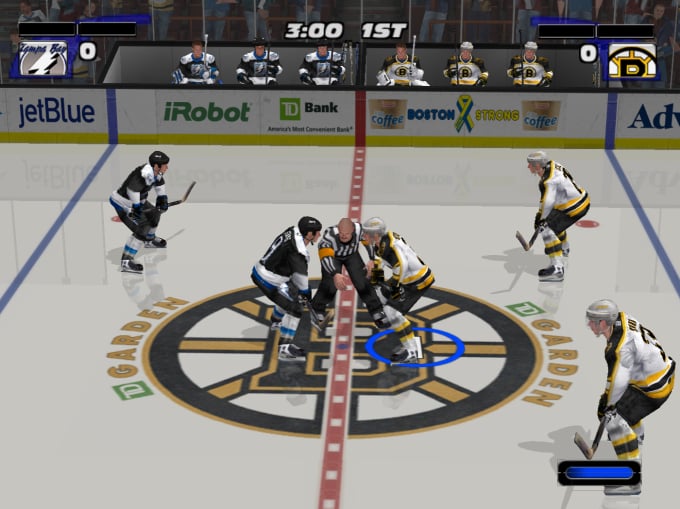 I'm not a big fan of hockey video games in general, but NHL Hitz 2003 is a special game. It's a truly exhilarating 3 on 3 hockey game that features hard hitting, fast scoring and lightning when you fill up your boost meter. Whether you're a big hockey fan or you've never seen a game, you will enjoy NHL Hitz. This is one of the most fluid sports video games ever and it's aged better than any game I've ever seen.
#1 Blitz: The League II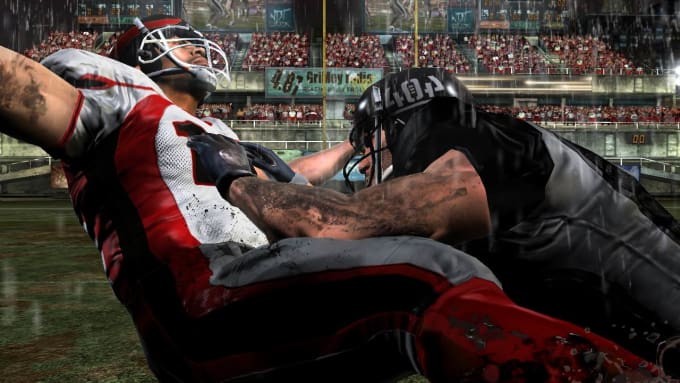 What makes this game number 1? Steroids, gore and no rules. When you injure another player you see their bones break and hear the crack. (check it out in this video, if you dare) You can also choose to give your players PEDs, but there are consequences if you get caught. You get rewarded for late hits and for injuring the other team. The gameplay is fun and the story mode is enough to keep you coming back for more. These are all things that make the game fun, but my favorite part of the game is how they make fun of real football players. Washington Redhawks quarterback had a QB named Mike Mexico who is now serving time in prison. This is making fun of Michael Vick, who used the pseudonym "Ron Mexico" when seeking treatment for herpes, as well as Vick's conviction for dogfighting. There are also allegations of the New England Regulars cheating in a championship game, a reference to the New England Patriots' "Spygate" scandal. The game also features an incident with the Minnesota Reapers, reminiscent of the Minnesota Vikings boat scandal. In a world where the NFL is becoming the No Fun League, this game takes fun and turns it up to 11.