7 Stars Who Are Redefining Men's Fashion
What is there not to love about all of these daring looks?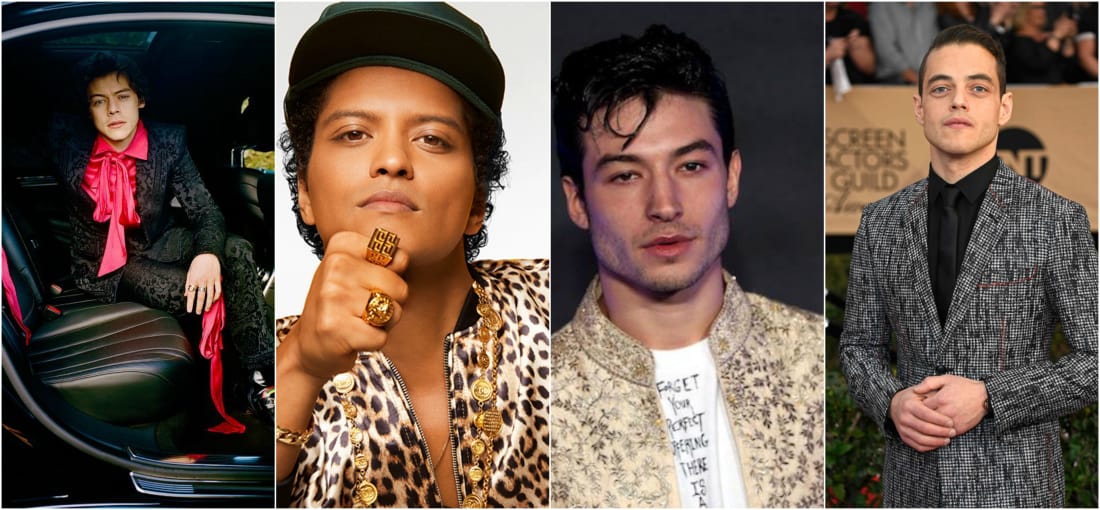 Male celebrities challenging what it means to "dress like a man" is nothing new. Seriously, just ask your parents, or visit Google and you'll find out all about the "groovy" 70's. There were a plethora of male celebrities already paving the way of not caring about fashion gender norms of what it meant to "ACT LIKE A MAN!" – Just a small Godfather reference there.

From Mick Jagger, David Bowie to Prince, so many have paved the way for some of our favourites to be just as fearless when it comes to their fashion style decisions and now, there is a whole new generation ready to break down the same door.
Long gone are the days when men had to look rugged and macho to be taken seriously. Today, it doesn't matter if you step out in well-tailored jeans or, a floral print suit, more and more of our leading men or stepping out of the box and we're loving them more for it.
Harry Styles
It's amazing to think how we have literally witnessed the evolution that is, Harry Styles. The 23-year-old One Direction member, solo artist and actor, went from caring what people thought of him in online comments [watch the clip on YouTube. It's heartbreaking] to wearing the most stylish tapestry-inspired suits that make him happy on red carpets, on stage and in photo shoots for Rolling Stone. Harry Styles is quickly becoming an icon in his own right and truly living up to his name.

Bruno Mars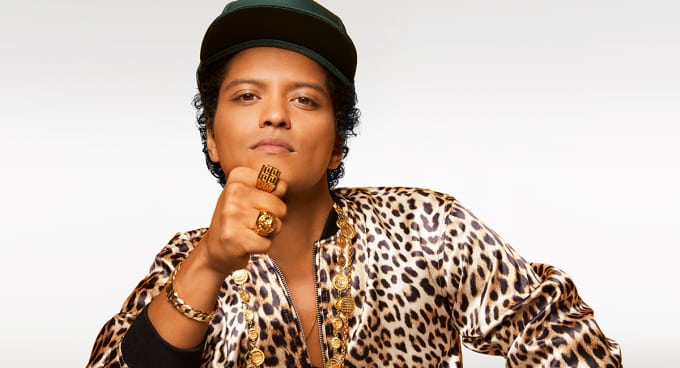 Bruno Mars is the definition of style. Literally, anything he does is near to perfection and his style is no exception. Whether he's wearing a bright pink sports jacket, a debonair hat, or a tracksuit that you'd probably only see at a Jazzercise class – it doesn't matter because he is always on point. Yes, that even includes when he has curlers in his hair.

Rami Malek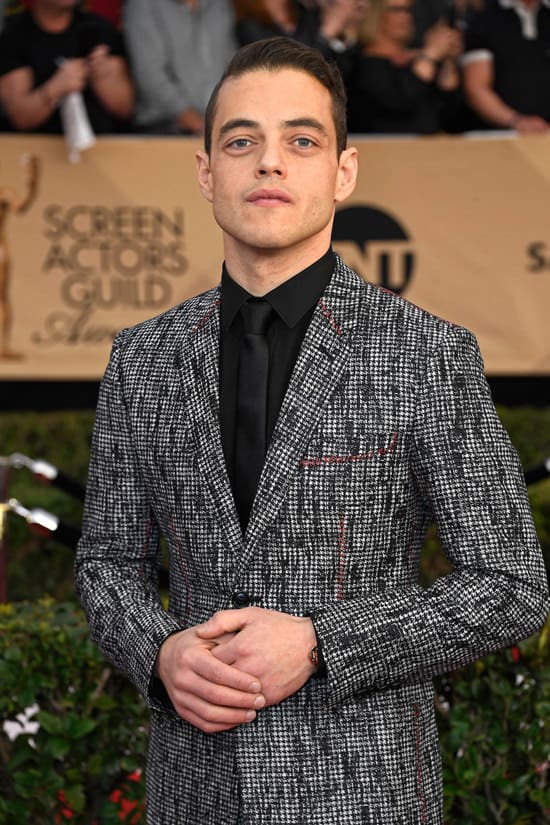 There's no other way to put this: I love Rami Malek. Ever since he played the awkward friend in Still Standing who had a slight crush on his best friend, he's always been extremely likeable. Well now, he has blossomed into one of the most stylish and sought after actors which, quite frankly, it's about time.

Borns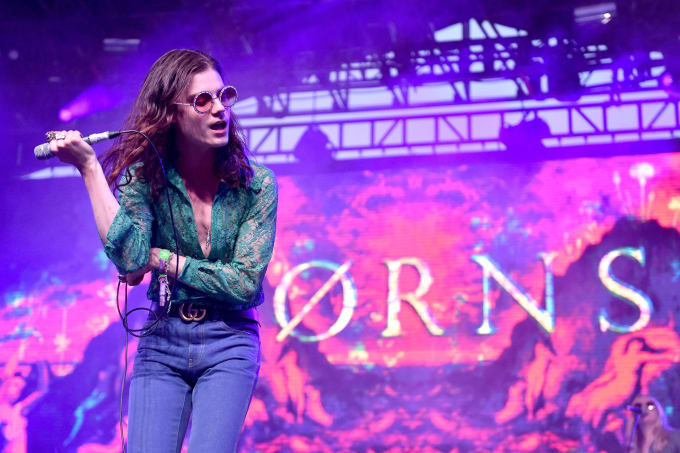 Although he may not be too-well known on mainstream radio, American singer/songwriter Borns has been on my radar for a good couple of years now – and not just for his music. From crop tops, florals, to velvet, this is one artist who is definitely not afraid to break the male stereotype and, fans love him all the more for it.

Jaden Smith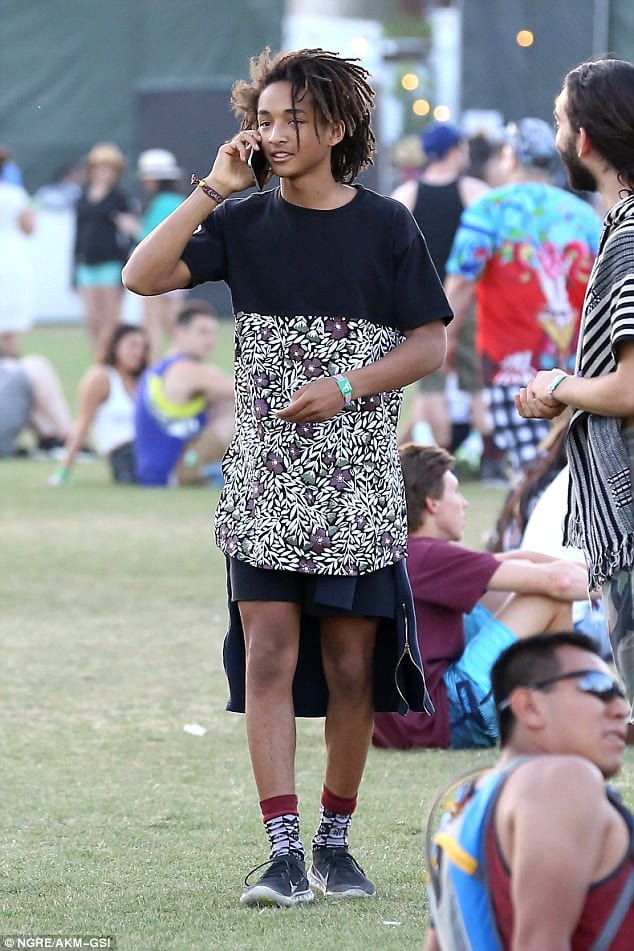 Jaden Smith has by far, become one of the most influential young names going around right now when it comes to breaking barriers. Not afraid to show his originality, he has worn dresses and skirts in public outings and, has rightfully been applauded for it.

Matty Healy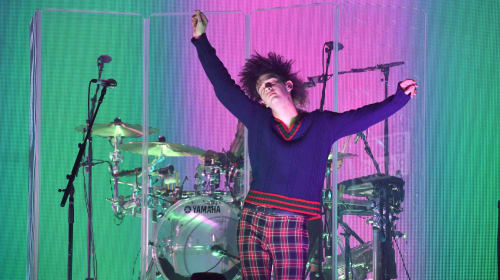 Matty Healy, also known as, the lead singer of Manchester rock/pop group The 1975 just had to be part of this list. For the band's last album You are so Beautiful When You Sleep, For You are so Beautiful Yet so Unaware of it, the frontman broke out his best Bowie inspiration and rocked everything from frilly shirts, eyeshadow, lipstick and crop tops. Needless to say, fans can't wait to see what else he has in store – both musically and fashionably.

Ezra Miller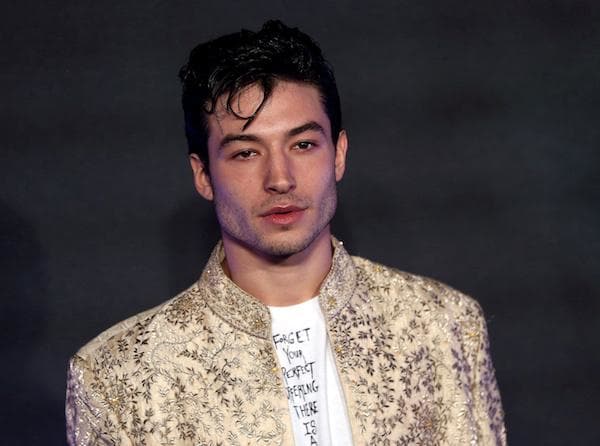 Ever since his spectacular performance in Perks of Being a Wallflower, Ezra Miller has rapidly found his way into so many hearts for his stellar acting chops and being unabashedly himself all the way down to his fashion choices. The Fantastic Beasts and Where to Find Them and Flash star is fashionably fearless and daring.