Geeks is powered by Vocal creators. You support
Mikayla J. Laird
by reading, sharing and tipping stories...
more
Geeks is powered by Vocal.
Vocal is a platform that provides storytelling tools and engaged communities for writers, musicians, filmmakers, podcasters, and other creators to get discovered and fund their creativity.
How does Vocal work?
Creators share their stories on Vocal's communities. In return, creators earn money when they are tipped and when their stories are read.
How do I join Vocal?
Vocal welcomes creators of all shapes and sizes. Join for free and start creating.
To learn more about Vocal, visit our resources.
Show less
9 Superman Stories Everyone Should Read.
With 79 years of history, here are 9 stories everyone should try when getting in to Superman..
While not as popular as the caped crusader, Batman. Superman is *THE* quintessential superhero. The first, and greatest. Since his creation in 1938, Superman and his alter ego Clark Kent, have become the cornerstone of pop culture, recognised the world over, and has become the hero of many. But when it comes to comics, I find that people are incredibly reluctant to explore the man of steel's many, many wonderful stories. Some refer to him as the big blue boy scout, others say that he is completely un-relatable, or even boring, but I assure you, that's not the case. While it is incredibly tempting to scream at you all to dive straight into the DC Rebirth books for Superman, it seems worth gathering an understanding of the character and his universe, before his days as a father, husband, and protector of the world from the town of Hamilton County.
With his 79 years in comics, here are 9 to get you started, whether you are a diehard comic reader, curious of Superman, or starting from scratch...
Action Comics #1 by Jerry Seigel and Joe Shuster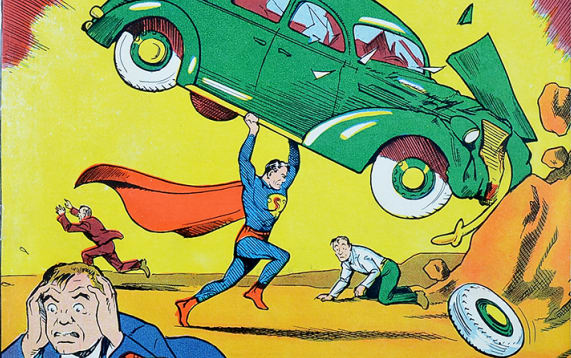 Superman's very first appearance, and a true landmark in history, sometimes it's best to go back to the beginning. While not highly engaging, and provides only a bare bones story, it is always worth taking a step back and looking at how it all started. While getting your hands on a copy of Action Comics #1 is almost impossible, the story has been collected in multiple books, including Superman: The War Years 1938–1945, and the Superman The Golden Age Omnibus.
Superman: American Alien by Max Landis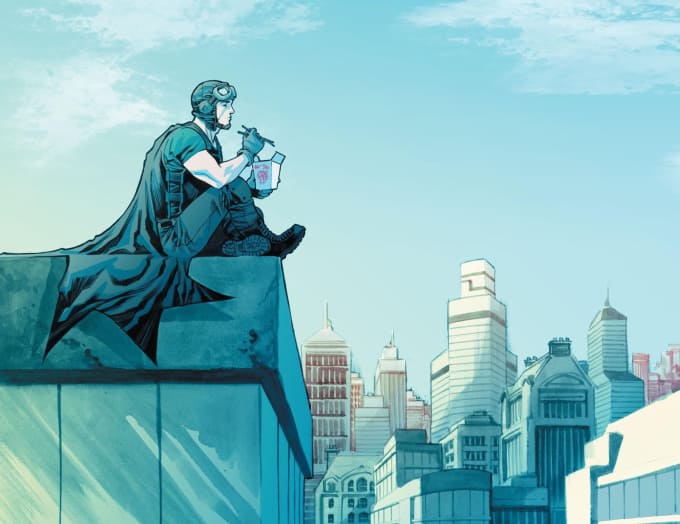 Released last year (2016 if you're reading this in the future, hi future!), and made up of 7 issues, Max Landis's American Alien explores Clark's life from a young boy, all the way up to his adult life. The book makes Clark highly relatable, especially in his younger years, and delivers hard on important milestones, such as discovering his powers and the isolation he feels, Clark's first assignment for the Daily Planet, his first meetings with Lois Lane, Batman, and Lex Luther, establishing himself as a hero, and learning from his mistakes. Strongly written, with a rotation of all-star artists from issue to issue, including Nick Dragotta (East of West), Jae Lee (The Dark Tower: Gunslinger Born), Jock (The Losers), and more. A fantastic, self-contained read.
Superman: Earth One by J. Michael Straczynski and Shane Davis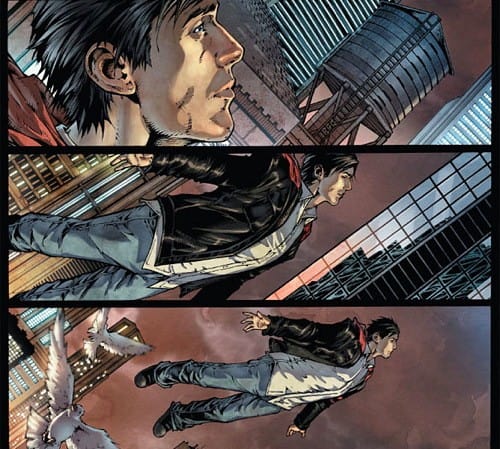 What would it be like if Superman showed up in modern times? Part of DC's Earth One line up, Superman: Earth One is a wonderful retelling of part of Clark's origin, set in the modern day, and exploring Clark's early days in Metropolis, and his decision of what to do with his life. Exploring both the uncertainty of what to do with your life, post high school, as well as wrestling with his decision for what to do with his powers. Superman: Earth One is full of compelling and heartfelt moments written by Straczynski, paired with Davis's beautiful renderings, it's a truly fascinating read that sucks you right into the world. While there are three volumes to the story, the first book can be approached as a standalone story, though the decision to continue will gift you a hauntingly beautiful double page spread in the second volume. Truly worth picking up.
Superman: The Last Son of Krypton by Geoff Johns, Richard Donner and Adam Kubert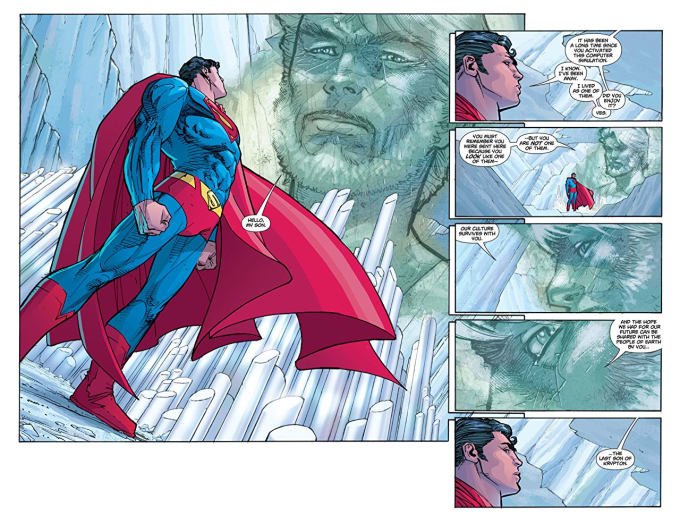 Set in the same universe as Superman: The Movie, and The Richard Donner cut of Superman II, The Last Son of Krypton tells the story of a Kryptonian pod crash landing on earth, revealing a young boy inside. Adopted by Clark and Lois, and given the name Christopher Kent (a rather lovely nod to the late Christopher Reeve), they start their happy lives, with Clark safe in the knowledge that he is not alone, he is no longer the last of his kind. However, their happy lives are brought to a screeching halt when it is revealed that Christopher is, in fact, the son of one of Superman's greatest enemies, General Zod. Brilliantly written by Geoff Johns and Richard Donner himself, with stunning art by Adam Kubert, The Last Son of Krypton is a must for fans of the Donner films, and a highly engaging read for everyone else.
Superman: Secret Identity by Kurt Busiek and Stuart Immomen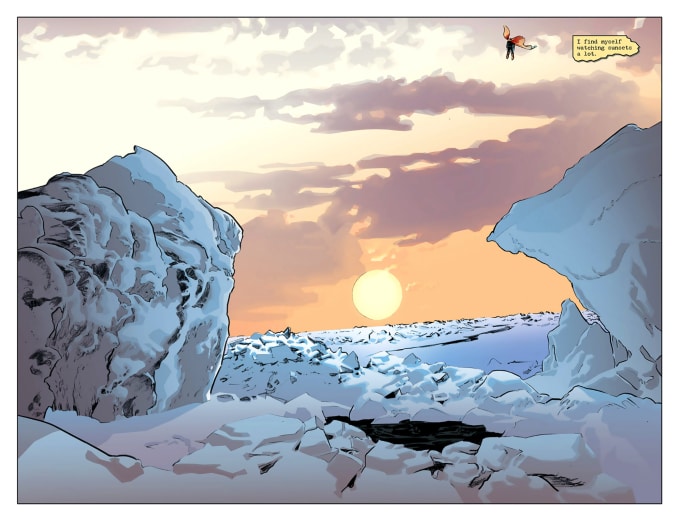 Imagine you lived in the American Mid-West, and in what feels like the ultimate act of cruelty to you, your parents name you Clark Kent and shower you with Superman merchandise. As a result, you're heavily bullied and can't stand the sight of Superman. Well, that's life for the young Clark Kent in Kurt Busiek's Secret Identity. In a fit of misery one night, and camping on his own, however, he awakes to find he has been given all the powers of Superman. Set in our world, Secret Identity explores what it would be like if Superman truly existed in our world, as well as chronicling his life from a young man, angry at the world for the hand he has been dealt, to a wiser old man, floating above us all as a fatherly figure. A wonderful out of continuity story, that is truly wonderful to behold.
Kingdom Come by Mark Waid and Alex Ross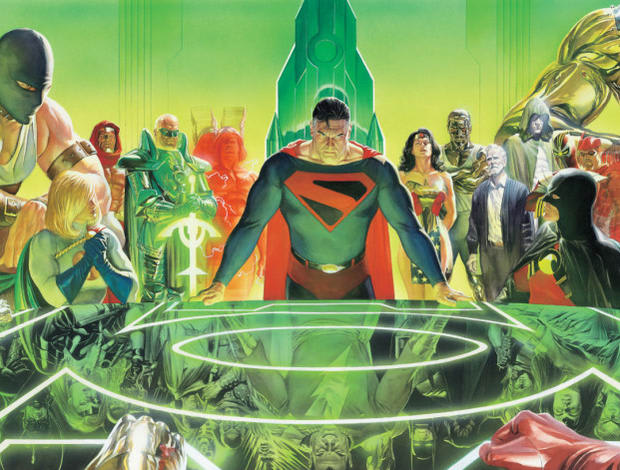 Another out of continuity tale, and not essentially a Superman story, but a purely stunning and cinematic experience. Set in a future where Superman and the rest of the Justice League have abandoned their roles as the Earth's heroes, after the appearance of figures such as Magog, and other metahuman "heroes" who have no problems with killing, including offing The Joker early on in their career. A being known as The Spectre appears to a human minister, Norman McCay, shows him the oncoming apocalypse that is about to break out between the current heroes and the original Justice League, and invites him to help pass judgment on the events to come. Including the threat of nuclear war, and the intense brainwashing of former Justice League member, Billy Batson, aka Captain Marvel (Now known as Shazam!), Kingdom Come is an incredible experience. You do not read Kingdom Come, you live in it. With magnificent painted art by the great Alex Ross, and a story by the wonderful Mark Waid, Kingdom Come is an absolute must.
Superman: For All Seasons by Jeph Loeb and Tim Sale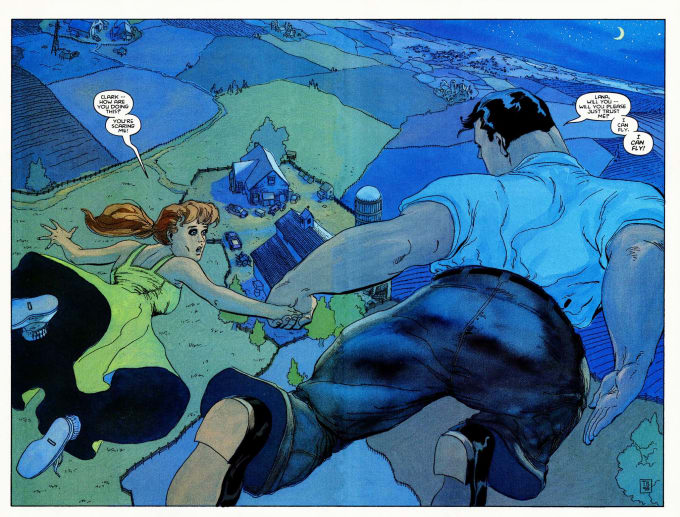 From the wonderful team behind Batman: The Long Halloween, and Daredevil: Yellow, Jeph Loeb and Tim Sale turn their sights to the man of steel. Set across four seasons, and narrated by those involved in Clark's life, namely Johnathan Kent, Lois Lane, Lex Luther, and Lana Lang, For All Seasons may be set in Clark's early days, but it is not about his origin. The book chronicles how Clark, and Superman, affect the world around him. From his parents, worrying about his life as he leaves home, his co-workers at the Daily Planet, his enemies as he starts to make himself known, and the people he grew up with and left behind. For All Seasons is truly beautiful, and wondrous. As with any Loeb and Sale paring, well worth the read.
Superman: Red Son by Mark Miller and Dave Johnson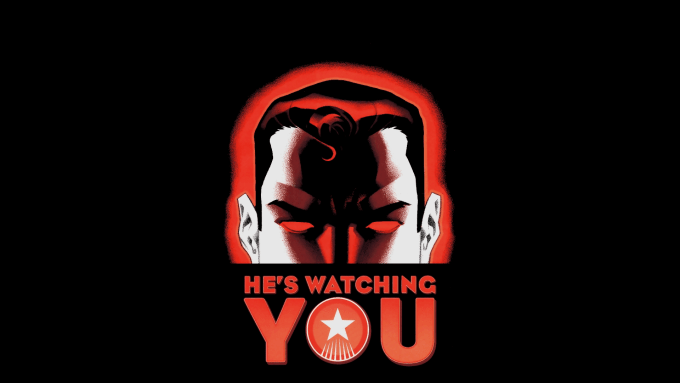 We play the "what if" game again for a moment with Mark Miller's Superman: Red Son. Superman has always been paired with the phrase, "Truth, Justice, and the American Way." Emphasis on the "American." But what if Superman's rocket never landed in Kansas? What if he landed just outside of Moscow? Red Son flips the Superman mythos on its head and gives us a chilling tale of the communist party right in the hands of the most powerful being on Earth. The book also gives us alternative takes on the rest of the Justice League, with a Wonder Woman who sided with the Russians, as well as a Russian Batman, who seeks to take down the all-mighty dictator. Red Son works as a perfect definition for what Superman stands for, by showing us his complete opposite. Always worth a read, with a final page twist that will make you want to read it all over again.
All-Star Superman by Grant Morrison and Frank Quietly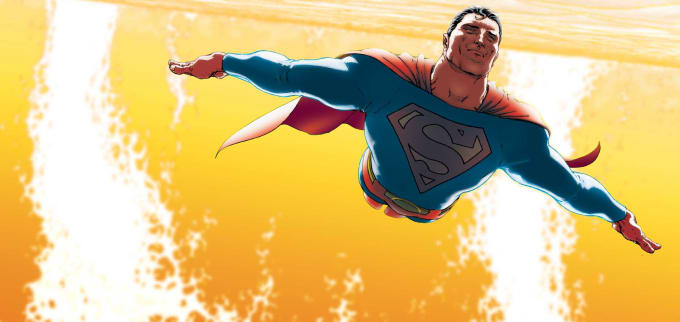 The book a lot of you probably saw coming, but with good reason. Superman has one year left to live, having effectively developed a form of cancer that is slowly killing him. This twelve-issue series focuses on how Clark chooses to spend his final year. Including a touching birthday gift to Lois, seeking an end to his rivalry with Lex and Bizzaro, and everything he feels is needed before he leaves. All-Star Superman is a truly touching read, dealing with the likes of depression and death, but never dwelling on it. A quintessential Superman and a comic book read.
After that massive stack, I highly recommend What Ever Happened to the Man of Tomorrow? By Alan Moore and Curt Swan, Superman Birthright by Mark Waid and Leinil Francis Yu, Superman Secret Origin by Geoff Johns and Gary Frank, The Death and Return of Superman Saga by Various, Superman: Lois and Clark by Dan Jurgens and Lee Weeks, and the incredible Rebirth run currently being published by Peter J. Tomasi and Patrick Gleason.
Happy reading Super-fans..!