Geeks is powered by Vocal creators. You support
Tom Chapman
by reading, sharing and tipping stories...
more
Geeks is powered by Vocal.
Vocal is a platform that provides storytelling tools and engaged communities for writers, musicians, filmmakers, podcasters, and other creators to get discovered and fund their creativity.
How does Vocal work?
Creators share their stories on Vocal's communities. In return, creators earn money when they are tipped and when their stories are read.
How do I join Vocal?
Vocal welcomes creators of all shapes and sizes. Join for free and start creating.
To learn more about Vocal, visit our resources.
Show less
A Cut-Throat Decision: How A Key 'Game Of Thrones' Scene Was Cut From The Finale
As Game of Thrones Season 7 winds to a close, fans of the Ice and Fire saga were left with a finale that gave us more questions than answers.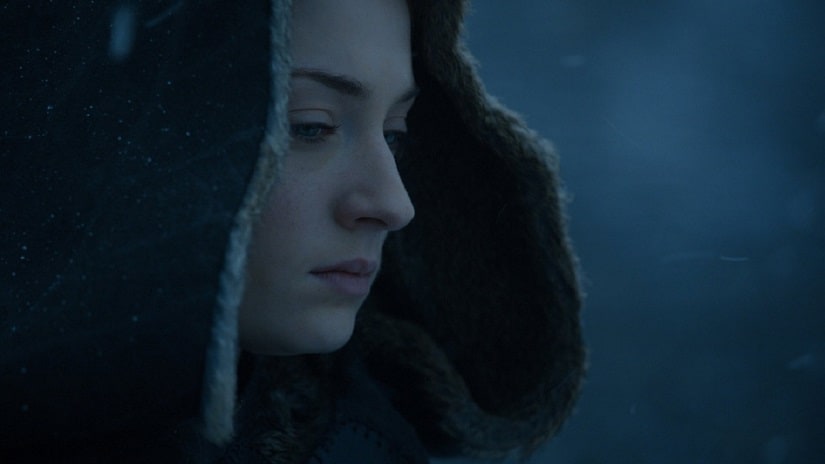 As Game of Thrones Season 7 winds to a close, fans of the Ice and Fire saga were left with a finale that gave us more questions than answers, but also some more than satisfying endings. They may have started poles apart, but after a whole season of to-ing and fro-ing, those Stark siblings finally banded together to take down their greatest enemy hiding amongst the ranks.
Warning: Spoilers ahead for Game of Thrones Season 7.
Petyr got Fingered.
In one of the greatest fist bump moments of the show's entire run, we saw Littlefinger's great #GameofThrones chessboard unravel before our eyes. The shoe was on the other foot as Sansa Stark exposed the poisonous politician's schemes and crimes since we first stepped foot in Westeros. However, some may have noticed that it all seemed a bit sudden when the siblings took down Petyr Baelish in a blaze of wolf glory and that strange game of truth or dare. That being said, we might just have found out why.
Speaking to Variety, actor Isaac Hempstead-Wright revealed that a potentially key scene was cut from the Season 7 finale:
"We actually did a scene that clearly got cut, a short scene with Sansa where she knocks on Bran's door and says, 'I need your help,' or something along those lines. So basically, as far as I know, the story was that it suddenly occurred to Sansa that she had a huge CCTV department at her discretion and it might be a good idea to check with him first before she guts her own sister. So she goes to Bran, and Bran tells her everything she needs to know, and she's like, 'Oh, sh*t.'"
Admittedly, not everything can make the final cut — even in an extended episode like "The Dragon and the Wolf" — but to omit a Bran and Sansa reconciliation (of sorts) seems like a bit of a ball drop. Even if Bran continues to go down his dark path, the scene would've shown that Bran is currently still Team Stark underneath all his robotic plot armor. However, is anyone really complaining about the scene of Littlefinger's demise in the Great Hall of Winterfell?
It was a case of just deserts, as Baelish's very own hand effectively slit his throat and we headed all the way back to that Valyrian dagger from the show's very first episode. With the slippery Baelish now out for the count, it will be interesting to see how those three plucky Stark siblings will consolidate their position in the North in the upcoming war between the living and the dead. That being said, "the lone wolf dies, but the pack survives," and this is one pack I would be happy to howl in.
(Source: Variety)