Geeks is powered by Vocal creators. You support
Sarah Loyd
by reading, sharing and tipping stories...
more
Geeks is powered by Vocal.
Vocal is a platform that provides storytelling tools and engaged communities for writers, musicians, filmmakers, podcasters, and other creators to get discovered and fund their creativity.
How does Vocal work?
Creators share their stories on Vocal's communities. In return, creators earn money when they are tipped and when their stories are read.
How do I join Vocal?
Vocal welcomes creators of all shapes and sizes. Join for free and start creating.
To learn more about Vocal, visit our resources.
Show less
'A Trip to the Moon' Review: Why Director George Melies is a Genius
To the Moon and Back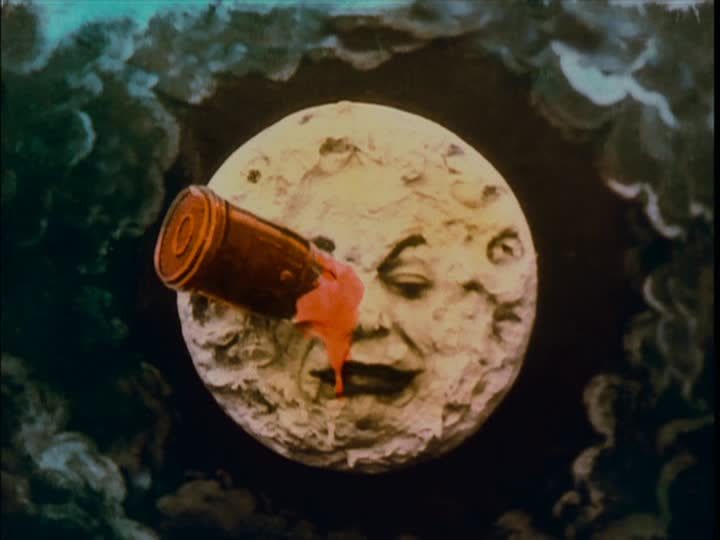 I am a sucker for old silent movies. It is like taking a time machine to a different era of film making. If one went through all the films by each decade, starting as early as the 1920s, one could witness the history of cinema unfold before their eyes. I can easily find some old black and white films on Netflix, which how I came across a short film called A Trip to the Moon. This gem was released in the year 1902. I didn't even know movies were being made that early in time. In fact, the invention of what we know today as the "moving picture," came around the late 1800s. So upon discovering how old this particular silent film is, I, of course, had to watch it.
Netflix actually has two versions of A Trip to the Moon available: a twelve minute black and white one, and a fifteen minute colored one. It was directed by Frenchman George Meiles who created many other short films around that time.
The story is about a group of astronomers who travel in a capsule to the moon and come across some aliens. A simple and perhaps strange story even for its time, but it is still a fun adventure to watch. George Melies created a whole new world on the earth and moon with handmade sets and costumes which can fit a grand stage.

I have not seen Melies' other work, but A Trip to the Moon is a testament of how he was ahead of his time. He became known as the "Father of Special Effects" for a reason. That image of the moon with a face, having a rocket land in his eye, has been referenced in many films and television shows over the years. And yet, unless you've grown up with film or are old enough to remember, you probably never knew where this reference came from. I certainly didn't, but still I knew it must have been something iconic, something timeless.

The two different versions may be the same film, but they each have their own minor problem. The black and white one, for instance, has English voice-over actors narrating the film and performing dialogue. Perhaps, whoever remastered this one was afraid of modern audiences being bored, which is definitely a misconception on their part. The voice-over was distracting from the beauty of the film that can easily be appreciated without any vocals. So, this added-in part was not only annoying but unnecessary. You can easily tell what is going on without dialogue.

Then the colored version (by the way, they hand painted the color in the film at the time!) has no awkward vocal distractions, but instead replaced the classic silent film piano score with music by the band Air. This comes as a surprise at first because most people would not expect this out of a silent film. However, it does create a new atmosphere to the film. Also, the music can fit the mood of each scene, but sometimes it does miss the mark. This is a couple minutes longer than the black and white version due to the company Lobster Films, who remastered it, giving brief a background story about putting the delicate old film back together for modern viewers. Also, there was a parade scene not shown in the black and white one.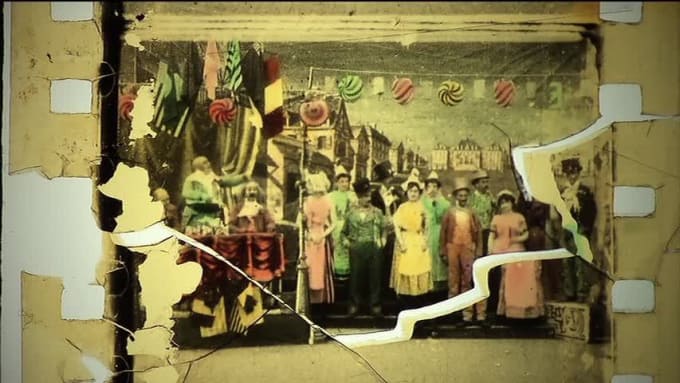 So which version is better? It depends on which change you can tolerate more: the new musical score, or the new dialogue. Overall, both versions of A Trip to the Moon is worth a look, especially if you love watching very old silent movies. This film is a masterpiece. Hopefully, Netflix will acquire more of George Melies' shorts for their ever-growing library.
Sources- imdb.com, moviessilently.com