Geeks is powered by Vocal creators. You support
Rachel Carrington
by reading, sharing and tipping stories...
more
Geeks is powered by Vocal.
Vocal is a platform that provides storytelling tools and engaged communities for writers, musicians, filmmakers, podcasters, and other creators to get discovered and fund their creativity.
How does Vocal work?
Creators share their stories on Vocal's communities. In return, creators earn money when they are tipped and when their stories are read.
How do I join Vocal?
Vocal welcomes creators of all shapes and sizes. Join for free and start creating.
To learn more about Vocal, visit our resources.
Show less
'Arrow' Fans Are Reaching Their Fitness Goals With Encouragement From Stephen Amell
The muscular actor has spent five years playing the superhero on The CW's Arrow and stunning fans with videos of workouts that seem to be impossible feats.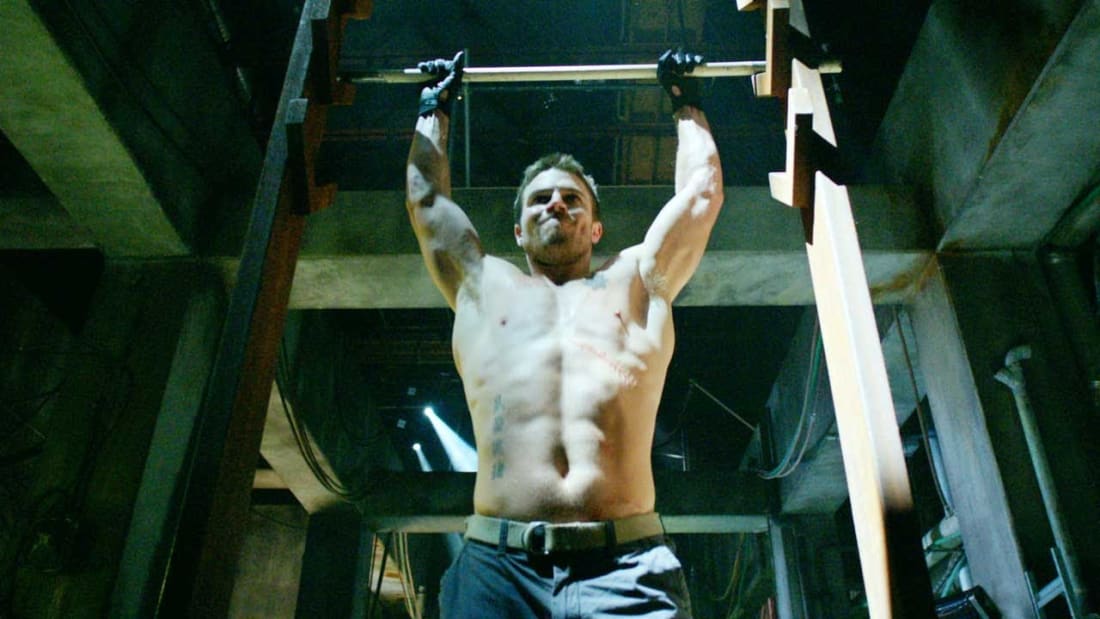 Stephen Amell's name is synonymous with Green Arrow. The muscular actor has spent five years playing the superhero on The CW's Arrow and stunning fans with videos of workouts that seem to be impossible feats — which brought him to American Ninja Warrior earlier this year.
And while most of us would need to spend our entire lives at the gym to even come close to attaining Amell's physique, the actor has still inspired many fans to take a step in that direction. One of their stories has even gone viral.
Scott Alvarez, 44, had a photo taken with Amell at Kansas City Comic Con in 2015. That same year, Alvarez was hospitalized due to circulation issues related to his weight of 410 pounds. He made a promise to himself to pay better attention to his health — which is exactly what he accomplished.
Alvarez met Amell again at another convention earlier this year, and posted on Facebook:
"For me the picture that I took two years ago held two competing emotions. One of pure joy because I got to meet my favorite celebrity. But horror at being photographed 3/4 body. Over the past two years I have gone from over 400 lbs in that picture to 230 lbs in the current one. It goes to show what hard work and determination can accomplish. Now instead of being winded by a day walking around Bartle Hall, I can run a half marathon in under 2 hours and 30 minutes. And as a testament to how incredibly cool Stephan Amell is, after I took this picture with him he reached out and gave me a hug and told me great job. While I did this for myself, it was amazing to have someone I admire give me recognition. Thanks Mr. Amell. You are truly one of a kind!"
Amell shared Alvarez's post on his own Facebook page — which has nearly 5.5 million fans — with an inspiring message of encouragement:
"Meeting Scott and sharing in his story is my favorite part about meeting fans all around the world. What an awesome thing he's done for himself."
More and more fans are speaking out, sharing their fitness journeys and giving credit to Amell for inspiring them to either get started or to keep going. And they look forward to the workouts that he posts, oftentimes incorporating them into their own regimen.
A 24-year-old French blogger named Florent even wrote a post titled "My Weight Loss Trigger: How Stephen Amell Changed My Life":
"Seeing his physique, his strength and the discipline it all must have required... There was this moment of truth somewhere deep in the meanders of my mind, a moment which opened up a third option. Rather than be jealous or defeatist... I was inspired. I felt envy, yes. But there was no negativity in my heart. Instead of thinking 'I'll never look like that,' I thought, for the first time in my life: 'What if I gave myself the possibility to look like that… This man is beautiful, but he's only human. This is something I want. And this is within my power…'
[...]
"Oh and, in the unlikely event of you finding yourself here one day, Mr. Stephen Amell, thank you for changing my life. You have definitely not failed me."
Amell may not have signed up to be anyone's muse — but just by being himself, he is helping people get healthier and live longer. Those are the building blocks for a superhero legacy.