Geeks is powered by Vocal creators. You support
Rich Monetti
by reading, sharing and tipping stories...
more
Geeks is powered by Vocal.
Vocal is a platform that provides storytelling tools and engaged communities for writers, musicians, filmmakers, podcasters, and other creators to get discovered and fund their creativity.
How does Vocal work?
Creators share their stories on Vocal's communities. In return, creators earn money when they are tipped and when their stories are read.
How do I join Vocal?
Vocal welcomes creators of all shapes and sizes. Join for free and start creating.
To learn more about Vocal, visit our resources.
Show less
Audrey Hepburn Succumbs to Charade as the Age of Cary Grants' Movies Come to an End
Cary Grant cool on display in classic Romantic Comedy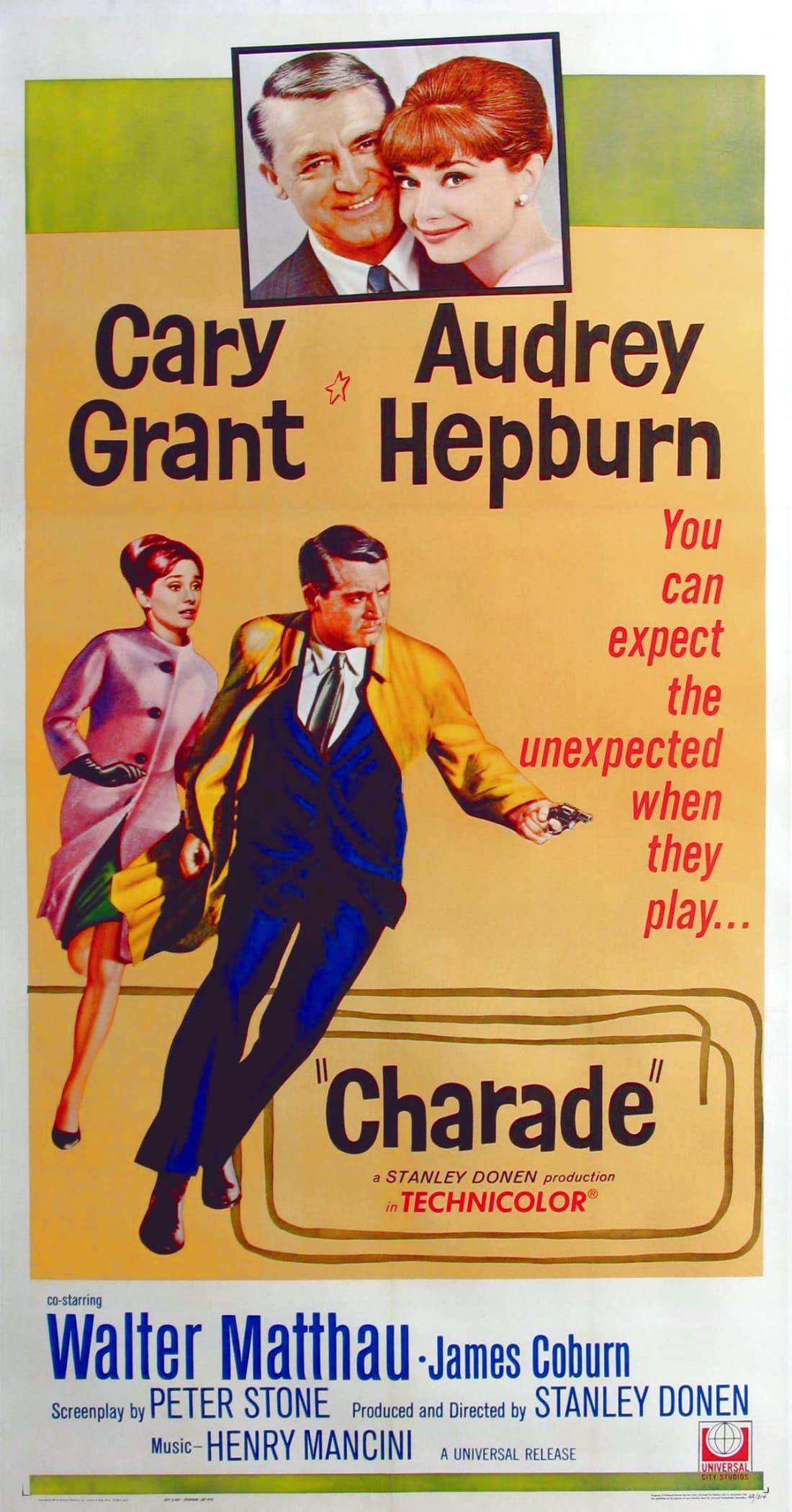 In 2017, as Netflix or your DVD aligns its digits to the opening of "Charade," the 1963 film gives off a sense that the world is in the midst of an identity crisis that ties to the end of an era for Cary Grant Movies. Stuck between the social restrictions of the past and the tsunami of changes that are coming, Hollywood seems unsure of how to define "cool" in its presentation of this romantic comedy thriller. Lucky for them, Cary Grant transcends such considerations, and while he didn't necessarily provide a bridge to the future, the past had to fade away because he was the only one left to – well – carry it.
His co-star Audrey Hepburn, who's secretive husband has suddenly been murdered, is happy to oblige. This, even as Grant shifts between identities and varying degrees of good and evil. While she and the audience waiver with each revelation and the resulting danger, an iconic toppling is an impossibility. 
Hey, we're talking about Cary Grant here.
The Charade Begins as the Counter Culture Awaits
Grant first appears as a random, good Samaritan as Hepburn learns her husband was part of a cabal of army buddies who stole $250,000. Originally intended to support the French Underground, the three comrades who had helped Hepburn's husband steal it, don't know its whereabouts. They ended up in POW camps, as they left their co-conspirator for dead before he stashed it.
The husband's murder at the beginning of the film leaves Hepburn as the only clue to the lost money. But she soon learns that Grant's concern is only a charade. He's actually working with the cabal – or is he?
Of course not, and each new identity Grant assumes, succumbs to the same endearingly mischievous personal failure as the last. "Is there also an ex-Mrs. Peter Joshua, Hepburn queries him in dismay. 
"Yes, I'm just as difficult to live with as him," Grant diffuses. 
At the same time, Hepburn carries more than cute and class for her part. After the latest "Cary Grant" is injured fighting George Kennedy, she follows her loving care by sticking him in the back with her own duplicity. "Of course," she twists the satire, "you won't be able to lie on your back for a while, but then you can lie from any position, can't you?" 
But that's a charade too.
Audrey Hepburn Cannot Resist the Cary Grant Charm
She descends to his lap after another name change and professes her affections. "Come on, knock it off," he rebuffs her in hopes that the rest of us could learn something from his mastery.
She wants no part of his fatherly rejections and asserts that she's already a widow - just like Juliet. "She was 15," shoots back Grant in trying to stave her off.
Hepburn assures him that she is not 15. "That's you're trouble, you're too old for me," he puts the situation to rest with another classic Cary Grant quote.
In and around all this, each army buddy meets the husband's fate, which casts even more doubt on Grant, and the danger he poses. "So you think I'm the murderer. What do I have to do to convince you that I'm not - be the next victim?" he pleads.
Armed with her own deadpan, she demurs, "Well, that would be a good start." 
The Real Cary Grant
Not really, because Grant's earlier rebuff had the desired effect as he springs the most troublesome identity on her as a master thief.
"You set me up with that whole rejection act. You knew I couldn't resist," she resigns to him.
The rest is just window dressing as the murderer and money's whereabouts are revealed. But Cary Grant, a bad guy? Don't even let yourself be fooled, and Cary Grant carries it in the way only he could.