Best Graphic Novels for Women 
Whittling down the best graphic novels for women was no easy task.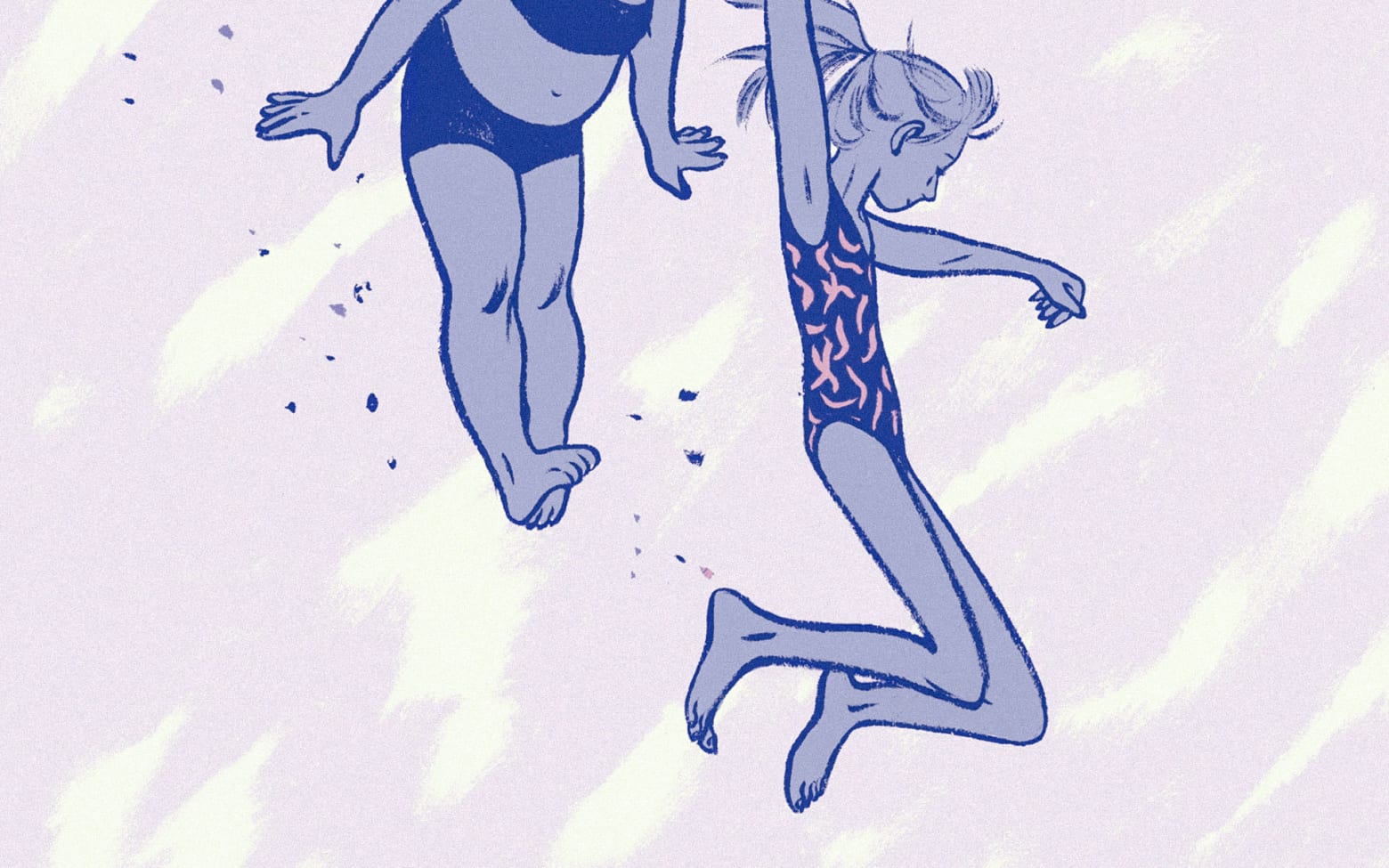 Are you a female with a huge interest in comic books and the best graphic novels for women? It may have been against the grain once upon a time, but they're becoming more popular than ever with females, who are now encouraged to get involved wherever they can. Because of this, we've decided to take a look at some of the best graphic novels for women out there, and help you identify which are most important to devour.
For the Travelling Nerd: An Age of License by Lucy Knisley
Following its author Knisley through Europe as she wonders whether or not she should grow up by the time she reaches thirty years old, this is one of the most relatable reads and best graphic novels by women that we've ever read. This is an exhilarating rush throughout but manages to maintain a cheeky and witty sense of character and humor as the pages turn. A masterclass in writing.
For the Horror Fan: Through the Woods by Emily Carroll
Five mysterious and extremely spooky stories are told in Emily Carroll's hit graphic novel, Through The Woods. With gorgeous artwork—illustrated by Carroll herself—and moments that'll literally make you hide under the covers, this is the perfect hour-long read for any woman who enjoys a good scare. Just make sure this isn't something you read before going to bed…
For the Poor Body Image Sufferer: The House that Groaned by Karrie Fransman
Have you ever seen your own reflection and felt upset? It's not a feeling that's all too uncommon, with women, men, and children all across the world doing the exact same thing, day in, day out, uncomfortable in their own bodies and allowing their body image to detract from the experiences they should be enjoying in every day life. The House that Groaned is one of the best graphic novels for women as it manages to ensure that, once you've read it, you're at least feeling a little better in your own skin. You may not have an extreme to pinpoint and hang your identity from, but you're still a very special person. Fransman ensures she tells you that in the best way.
For the History Buff: Unterzakhn by Leela Corman
In Yiddish, the title here translates to "underthings." This is the story of two sisters living in New York when the new century comes around, enjoying the adventures they lay out for themselves and one another. This is a pair of women who know exactly what they want and how they'd like to look and aren't afraid to own it and push that to its very limits. If you've ever felt a lack of confidence, using these sisters as inspiration to go out and be yourself would be a huge step forward.
For the Fan of History with Added Spice: Hark! A Vagrant by Kate Beaton
Here's an incredible and humorous take on some of the biggest names in the history books, with Beaton managing to pull off some stellar jokes at the expense of royal figures, invaders, and other names you'll have heard of before. Collecting some of the best cartoons that are available on Beaton's website of the same name, this is the ultimate must-read for anyone who likes a good chuckle. Pick it up—you won't regret it.
For the Fantasy Lover: How to Be Happy by Eleanor Davis
Davis invites people to read How to Be Happy not to answer that very question, but instead to introduce them to the journeys of a number of miserable and unhappy individuals who themselves are all looking for that special answer, and the next big step in their life. Be transported into a fantastical world of imagination through gorgeous artwork and pristine storytelling. Despite the fantasy world, the characters here always draw huge parallels to those you may have met in your own life—don't be afraid to put faces to the characters; You'll soon realize your life's not that bad after all.
For the Media Mogul: The Influencing Machine: Brooke Gladstone on the Media, Illustrated by Josh Neufeld
When you're talking about the best graphic novels for women, you can't not include this incredible book by Brooke Gladstone. Taking a look at the history of media and how it continues to work today, Gladstone invites us to all take a look at ourselves and realize that the media gives us what we deserve. By reading this you'll realize that we have had choices when it comes to consuming certain types of media, but we've always seemed to pick the media that we then later groan about. It's all about taking responsibility for our actions with Gladstone's graphic novel, and while it may be hard to face the facts, once you've done so, you'll be better off for it.
For the Young Adolescent: This One Summer by Jillian and Mariko Tamaki 
Whether you're going through puberty or reflecting on the hard time you had during it, this graphic novel is told in a subtle manner, but one that will ensure you want to revisit it in the years to come. As a preteen you're faced with all sorts of changes. Whether you're a boy or a girl, there's a lot to consume and with your hormones all over the place, you've got a tough road ahead. Looking at all the relatable moments many experience in this time—whether it's the freedom of summer days when school is on a long break, or the trauma of realizing that your parents are actually real-life human beings—this is one graphic novel you'll never forget.
For the Happy Couple: Soppy by Philippa Rice
A series of mini-comics are brought together here by author Philippa Rice, looking at the joyous moments you share with your significant other when you're in a loving and worthwhile relationship. If Facebook relationship updates annoy you, this probably isn't the book for you, but if you're looking for an incredible graphic novel and enjoy smiling and going through the motions with other people's happiness, you've got to give this a try.
For the Hippy Writer: Syllabus by Lynda Barry
Looking at the best graphic novels for women, we couldn't let Syllabus slip by and not feature it on our list. Aimed at the writers of the world who need a little advice and direction to come up with their best work, Lynda Barry manages to nurture her readers and slip a little of her own legacy into their writing. Once you've read it, it's likely you'll feel a surge of inspiration, passion, and desire to get out into the big wide world and be heard. Then, whenever you feel that that's slipping away from you and the writer's block is seeping in, you can return to this book and start the process all over again.
For the Accepting Liberal: Blue is the Warmest Color by Julie Maroh
Clementine is a wonderful little character and somebody you'll be introduced to through Maroh's beautiful graphic novel, Blue is the Warmest Color. Unfortunately, Clementine dies, but that doesn't mean this is a story all about sobbing and mourning. Instead it's a celebration of her life, looked back on by Clementine's partner Emma, who picks up her former lover's diary and revisits some of the best memories and moments the two shared. Looking at it through her former partner's eyes reveals new sides to the tales she thought she knew everything about—this is an emotional read, but a joyous one all the same.
For the Budding Crime Fighter: The Adventures of Superhero Girl by Faith Erin Hicks
There's not enough good that can be said about Faith Erin Hicks' brilliant graphic novel, The Adventures of Superhero Girl—a must-read for anyone seeking out the best graphic novels for women. Too often, popular culture is saturated by white male superheroes, so it's amazing here to see a red-haired female don the cape and get to tackling some of the world's biggest problems—like how to combat an annoying guy's comments that could upset your entire day. The art here is gorgeous, colored beautifully by Cris Peter—honestly you could just look through this graphic novel and you'd feel better. Thankfully, words ARE included, meaning a string of underlying messages about the world we live in today can be left for you to dig up and find. One of the best graphic novels for women we've ever encountered.