Best Shows on Hulu Right Now
Catch up on all your favorites or start a completely new series with the best shows on Hulu right now.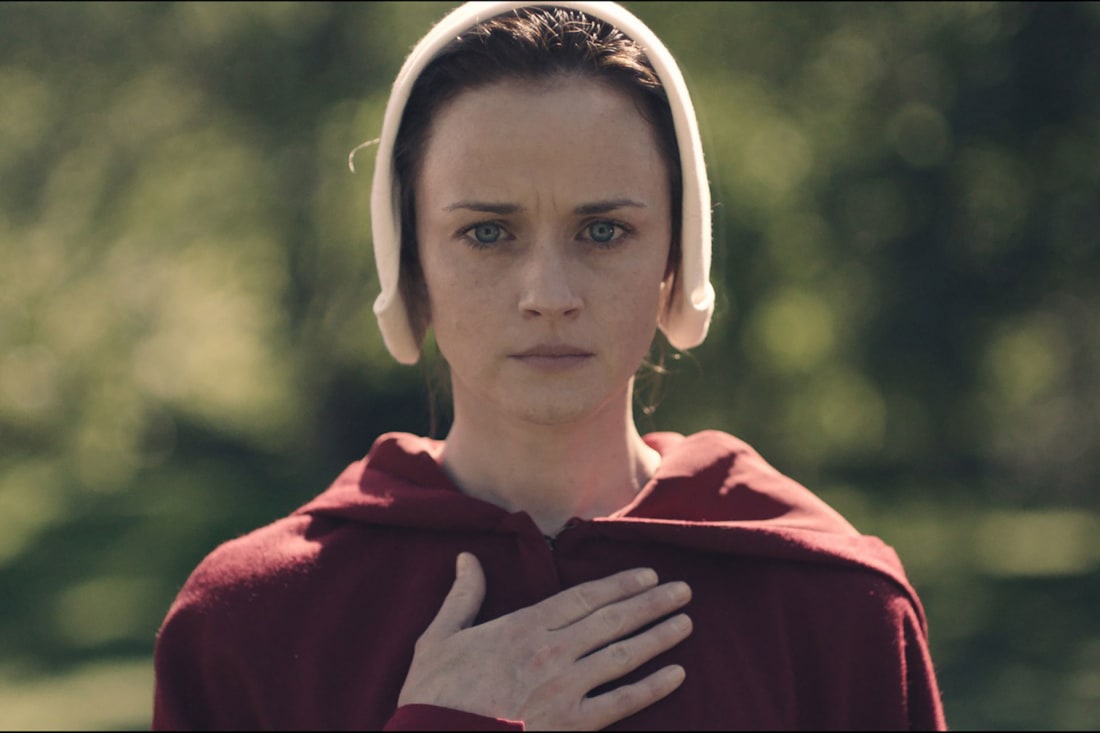 With such a vast variety of shows online right now, it is often hard to start a new series, especially after recently finishing a favorite. Finishing a series can even lead to resentment of starting over with a new one. Plus, recommendations by streaming services aren't always accurate. That's why it's so important to know what you're getting into before you make the plunge — TV shows are a commitment!
So, we made it easy for you. These are the top ten best shows on Hulu right now. Choose the most appealing to you! Or pick a couple to start; you never know what will be your next binge watch.
This Is Us
Looking for a show that will get you in touch with every emotion you didn't know you had? This Is Us is a drama series that follows the lives of a unique family, focusing on the individual lives of three siblings, Randall, Kate, and Kevin as well as flashbacks to their childhood with parents Jack and Rebecca. It is one of the most original shows you can watch on Hulu right now.
This Is Us has produced two seasons created by Dan Fogelman on NBC. The series was nominated for both a Golden Globe in 2016 and an Emmy in 2017! Sterling K. Brown made history by becoming the first African American in 19 years to win the Emmy for Best Actor in a Drama!
The Mindy Project
Created by Mindy Kaling, this romantic comedy series has been renewed for a sixth and final season, which premiered in September of 2017. The show follows Mindy Lahiri, a gynecologist and obstetrician, as she struggles to balance both her personal and professional lives.
She does this with help from her best friend and love interest Danny Castellano, Jeremy Reed and Peter Prentice, fellow doctors, Morgan Tookers, a quirky nurse (and ex con,) Tamra Webb, another co-worker with quick witt, and Beverly, the office receptionist. You're guaranteed to laugh in each of the 107 episodes!
Parks and Recreation
An American political comedy series, Amy Poehler stars as Leslie Knope, a bureaucrat in a Parks and Recreation Department. She has hopes to boost her career by fixing up an abandoned construction site into a community park. However, it's not as easy as it sounds...
This comedy is a hit and features stars including Kristen Bell, Tatiana Maslany, Rashida Jones, Sam Elliott, and Aziz Ansari. There are already seven seasons of Parks and Recreation to catch up on one of the best shows on Hulu.
Fargo
Written by Noah Hawley, Fargo is a black comedy, crime drama series that you are going to want to put on your must-watch list. It was inspired by the 1996 film by the Coen brothers and aired in 2014, under FX.
With each season comes a new set, era, and storyline. For example, the first season took place in 2006, the second in 1979, and the third in 2010. However, look out for minor overlaps between the three seasons, especially if you choose to binge watch them together.
Both the second and third season received Emmy nominations, while the first won a Golden Globe for the best miniseries or television film, as well as Best Actor for Billy Bob Thornton.
The Handmaid's Tale
In an adaptation of Margaret Atwood's novel, the dystopia of Gilead is what was once called the United States. With both a lack of reproduction and natural disaster, Gilead seems as if it is doomed. The Handmaid's Tale follows the main character, Offred, and her journey as she is one of the only fertile women left in society.
With a Rotten Tomatoes score of 95 percent on the Tomatometer and 92 percent on the audience score, this drama's premiere season did remarkably well. Tune into one of the best shows on Hulu right away!
Bob's Burgers
Everyone needs to enjoy an adult animated sitcom every once in a while. Bob's Burgers follows Bob, Linda, and their children Tina, Gene, and Louise, as they run a family owner hamburger restaurant with their famous bad luck. The series premiere drew in over nine million viewers! It was the highest-rated series premiere of the season in 2011.
If you love crude and simple humor, this is the perfect show for you. It has also been announced that there will be a film adaptation release in July of 2020.
Twin Peaks
After a young girl is found washed up on a beach in Washington, the FBI is called to the scene, specifically agent Dale Cooper. Throughout the search for Laura Palmer's killer, the town's secrets are exposed.
With nightmare-ish themes and mind-twisting plot changes, Twin Peaks will never bore you. Created by Mark Frost and David Lynch, ABC has produced a series that has often been called the best crime series of all time. And it's definitely one of the best shows on Hulu right now.
Arrested Development
Arrested Development has a very unique sense of humor, but that is what makes the show so popular. The series originally aired in 2003 and produced three seasons up until 2006. Another season was added on May 26, 2013, due to the overwhelming push from fans.
The show follows the extremely dysfunctional and large Bluth family. Son Michael Bluth takes over the leadership role while his father is imprisoned.
Community
One of the best shows on Hulu is Community. Created by Dan Harmon on NBC in 2009-2015, the series follows a group of friends who attend a community college. It's even based off of Harmon's own experiences in school.
The entire premise begins with main character Jeff Winger being accused of lying about his bachelor's degree from Columbia University, forcing him to enroll at Greendale CC. The rest of the series shows how he finds his group of misfit friends and their stories together!
Rick and Morty
Another animated series and among the best shows on Hulu, Rick and Morty, has a cult-like following for its successful science-fiction sitcom, created by Justin Roiland and Dan Harmon. The series was originally adapted from an animated short parody film of Back to the Future.
The sitcom follows Rick, who is an alcoholic scientist, and his adventures exploring the universe alongside grandson Morty, an anxious 14 year old. With three seasons already in, there is plenty to catch up on if you are a newbie to the Rick and Morty fandom.