Geeks is powered by Vocal creators. You support
Rachel Carrington
by reading, sharing and tipping stories...
more
Geeks is powered by Vocal.
Vocal is a platform that provides storytelling tools and engaged communities for writers, musicians, filmmakers, podcasters, and other creators to get discovered and fund their creativity.
How does Vocal work?
Creators share their stories on Vocal's communities. In return, creators earn money when they are tipped and when their stories are read.
How do I join Vocal?
Vocal welcomes creators of all shapes and sizes. Join for free and start creating.
To learn more about Vocal, visit our resources.
Show less
'Bitten' Hasn't Lost Its Bite: Why A Smart Network Should Add This Outstanding Paranormal Drama To Its Lineup
With only 33 episodes aired, Bitten still has a lot of bite left.
When Bitten was cancelled in December 2015, fans weren't ready for the end, especially since this show had barely begun. With only 33 episodes aired, Bitten still has a lot of bite left. There are a vast array of stories left to be told, and this is one program that's only going to get stronger, especially if given the opportunity to evolve. And dedicated Bitten fans will follow the show to the next fortunate network that believes in second chances.
Unlike any show on television to date, Bitten is a nuanced and thoroughly entertaining program, and the reasons why it deserves a second chance are plentiful, though I've managed to trim it down to four.
A Strong Female Lead Draws In The Female Viewers
With a strong female lead, Bitten caters to women as Elaina Michaels, as portrayed by Laura Vandervoort, presides over a pack of male werewolves. This is unique storytelling at its best. No other show on television highlights a female werewolf, and this paranormal world has barely scratched the surface of Elaina's history and future.
Viewers want to know more about the woman who fell in love with who she thought was an ordinary man, the woman who survived the first werewolf transformation only to discover her life would never be the same. More than that, we want to know how this pack that became a family lives beyond 33 episodes. What happens next?
This Drama is Packed With Action
Every episode, viewers hang on for the ride. Hearts race. Palms grow damp, and we sit on the edge of our seats waiting to see if...wait, that werewolf can't actually be dead, can he? It's a never-ending twist and turn of guesses and surprises that keep us coming back for more. If there is one thing we can say about Bitten, it's that we are never bored when watching. That's the result of great story-telling.
The Popularity of Werewolves Is Only Growing Stronger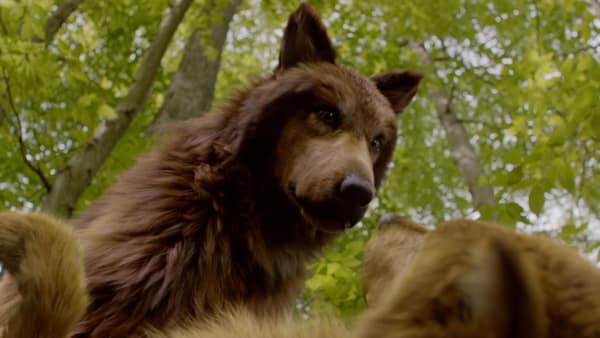 Bitten gives something to adult lovers of the paranormal world much like Teen Wolf caters to the teen audience. Werewolves remain popular in modern culture as evidenced by New York Times Bestselling Author Kelley Armstrong's successful "Women of the Otherworld" series and USA Today Bestselling Author Terry Spear's ever popular werewolves. (Book 20 in the series releases July 2016). These writers create characters that leap off the pages, and that is exactly what the writers have done for Elaina Michaels and the Danvers' clan, making viewers eager to learn more about this pack.
The Fandom Is Still Growing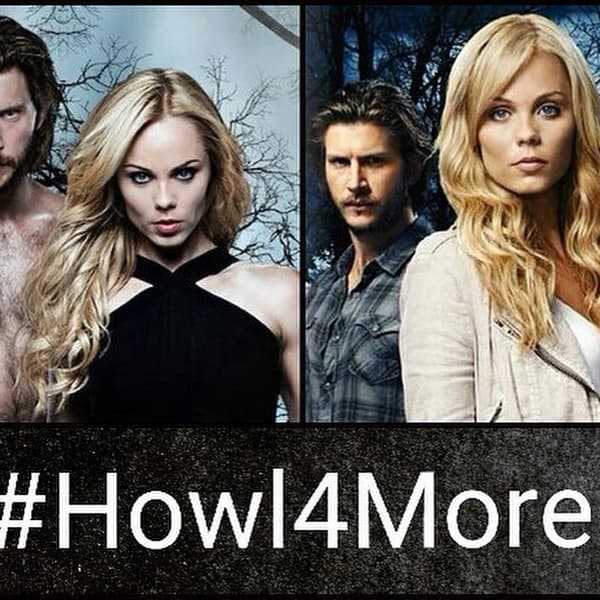 Whether it's a video on Youtube garnering over a million views, an active network of fan fiction writers, or Twitter fans still discussing the series, Bitten's popularity continues to grow. Thanks to Netflix, new viewers are discovering and falling in love with the werewolves every day. But after 33 episodes, these fans are disappointed to realize there will be no more stories, no more Stonehaven, no more Clay and Elena, and no more Jeremy and Nick. It's a shame that such a large community of fans have lost the opportunity to follow this show into several more seasons.
As a dedicated fan myself, I see the continued potential in this series and hope that network execs will see the same. A loyal fan base with guaranteed viewership will be their reward.