Geeks is powered by Vocal creators. You support
Gina Callaway
by reading, sharing and tipping stories...
more
Geeks is powered by Vocal.
Vocal is a platform that provides storytelling tools and engaged communities for writers, musicians, filmmakers, podcasters, and other creators to get discovered and fund their creativity.
How does Vocal work?
Creators share their stories on Vocal's communities. In return, creators earn money when they are tipped and when their stories are read.
How do I join Vocal?
Vocal welcomes creators of all shapes and sizes. Join for free and start creating.
To learn more about Vocal, visit our resources.
Show less
Book Review: 'Children of Exile'
By Margaret Peterson Haddix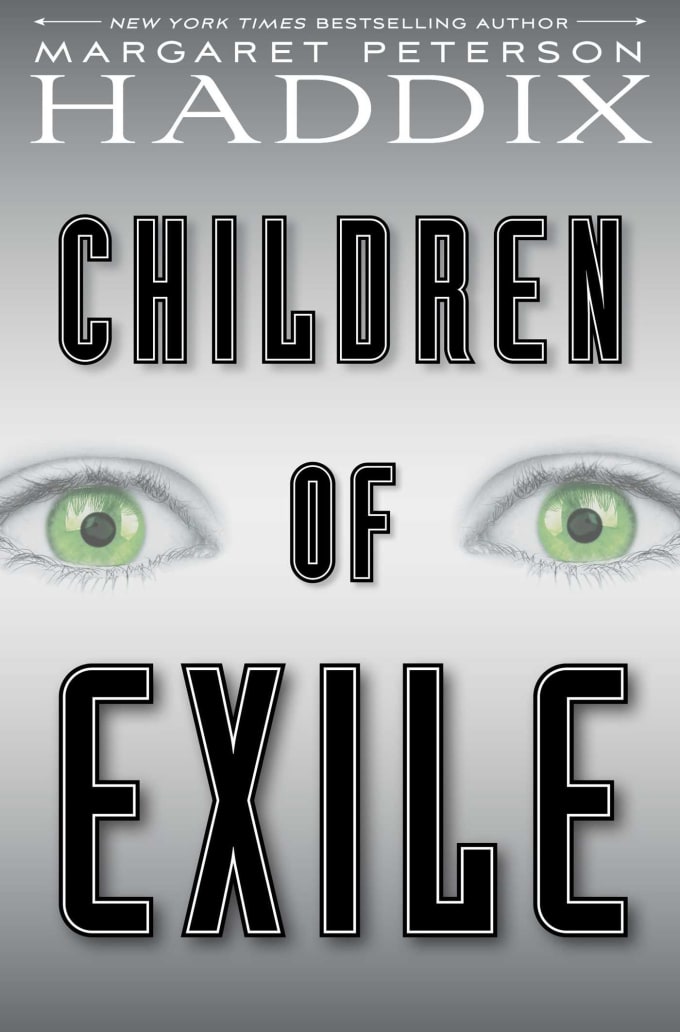 I've read and enjoyed other books written by M. Haddix; it wasn't too hard to be cohered into picking this one up. Not surprisingly, the writing lured me in, just from the first few pages turned. Set in a place called "Fredtown," the story opens meeting a group of children fostered by parents called "Freds." OK, "Freds" were a strange concept, I already felt a sense of mystery and a desire brewing to know what the heck was going on here. ALL foster parents are called Freds, really?  Then, when the town they lived in was called "Fredtown," I thought the whole story was extremely puzzling, maybe even a bit over the top. What is going on here? 
The time period for the book appeared to be in the not so distant future. These foster children we meet have lived with their "Fred" families for the past twelve years, always hearing it wasn't safe to be where their birth parents were, but also never being told where that particular "place" was located. Total do-gooders and humanitarians, the Freds taught all the children idealistic ways. Growing up under the guidance of Freds, the children were instilled with nonviolence and very high moral values. Living in a Utopian society where everyone is taught to love, not hate, treat people with kindness, and if a problem arises, talk it out, the Freds had plenty of rules, all for the greater good of the people.

Then, very unexpectedly one day, the children are plucked from the arms of the Freds and forced to return to their "real" families. Who was mandating this requirement was a complete mystery. All the children in Fredtown are separated from their foster parents, loaded on an airplane, and flown back to their birth homes. Everyone is tearful, scared, and looks to Rosi, the main character, for guidance. The narrator of the story, Rosi, is 12-years-old, one of the oldest children in foster care. She's one of two children to be the very first kids fostered by a "Fred" family. Her friend, Edwy, was the other 12-year-old brought to Fredtown on the same day. Unlike Rosi, who's so trusting, he's a suspicious child. His questions are frowned upon. I wondered why the Freds were so evasive. Bobo, a secondary character is Rosi's 5-year-old brother, a rambunctious, inquisitive little boy. He's very innocent. Rosi becomes his caregiver as the story moves forward.
Upon arriving in their new location and being claimed by their birth parents, these children are about to have their worlds turned upside down. Nothing is as it was living with the Freds. People hate, people judge, life for Rosi's real parents is a struggle. These concepts are very difficult for the children to understand. The city they have been returned to is in ruins. Rosi's parents are disfigured, along with many others. Right away Rosi is curious, but cautious. She is sharp enough to realize these people are hiding something. What happened here twelve years ago? Why aren't there any children over the age of twelve? As Rosi, along with her friend Edwy, begin to unravel the mysteries of their new environment, things get dicey.
This is an excellent book for reluctant middle grade readers. Once you get started reading, you won't want to set this one down. It's highly unlikely anyone will ever guess how it ends. It's full of mystery, suspense, unexpected twists and turns. Luckily, it's a quick and easy read. The language is simple and straightforward, not getting weighed down with lengthy descriptions, which can bog down young readers. I think middle graders will find the length perfect. Warning, the book does have a cliffhanger conclusion. You will undoubtedly want to have the second book handy when you finish up. The next book is titled Children of Refuge, published in September 2017. A great new series by a solid author.