Geeks is powered by Vocal creators. You support
Tom Chapman
by reading, sharing and tipping stories...
more
Geeks is powered by Vocal.
Vocal is a platform that provides storytelling tools and engaged communities for writers, musicians, filmmakers, podcasters, and other creators to get discovered and fund their creativity.
How does Vocal work?
Creators share their stories on Vocal's communities. In return, creators earn money when they are tipped and when their stories are read.
How do I join Vocal?
Vocal welcomes creators of all shapes and sizes. Join for free and start creating.
To learn more about Vocal, visit our resources.
Show less
Can I Axe You A Question? Has Your Favorite Show Been Cancelled Or Renewed For 2018?
When the network execs sharpen their scythes and deliver a deadly blow to some of our favorite TV shows, who is for the chop and won't be back in 2018?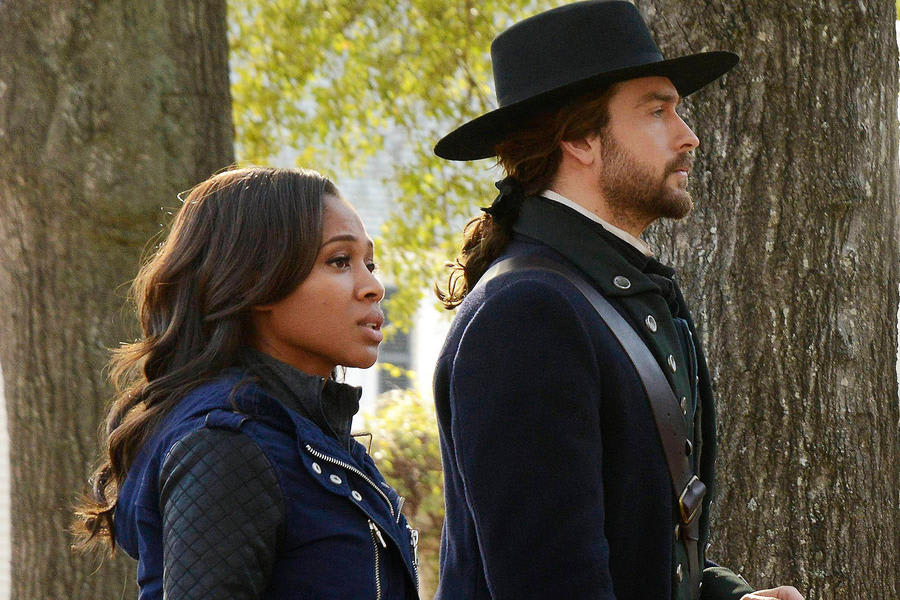 It's that time of year again, when the network execs sharpen their scythes and deliver a deadly blow to some of our favorite #TV shows — so, who is for the chop and won't be back in 2018? CBS and The CW had already given us most of the juicy gossip, while other networks like ABC have kept their cards close to their chest.
What you need to bear in mind is that this isn't necessarily the end. We all remember that Nashville found a new lease of life when it hopped from ABC to CMT, and it has been renewed for another season — however, it is a relatively rare case. Of course, there will be those hoping for a Netflix or Amazon pickup to give a new lease of life, but if Hannibal can't make it, are any of these cancelled shows worth another shot?
So, if you're ready, get out the TV guide and prepare your big red pen.
Bye bye for now.
Superhero staples like The Flash, Arrow, and Legends of Tomorrow all sail through for another run, however The CW has just cancelled No Tomorrow and Frequency. Elsewhere, heads will roll as Fox's Sleepy Hollow gets the chop. Being the network's lowest-rated show of 2016–2017, the news means that the current fourth season had better wrap up its storylines pretty quick as this looks like this is one case that Ichabod Crane can't solve.
Fox is also showing no mercy, having cancelled crime-drama Rosewood just hours before Sleepy Hollow. Rosewood had enjoyed a ratings boost as a lead-in to network stalwart Empire, but a move to a Thursday night slot and then the Friday graveyard spelled disaster for the Morris Chestnut-fronted show.
Unsurprisingly, Game of Thrones rip-off Emerald City also failed to win over viewers or critics with yet another rehash of The Wizard of Oz. Disney's Boy Meets World sequel, Girl Meets World, also failed to secure another season, despite the showrunner's ambitious plans for Season 4.
Elsewhere, Tim Allen's sitcom Last Man Standing will come to a close after six seasons of being decidedly unfunny, while NBC is coming under fire for cancelling time travelling Timeless after just one season then miraculously renewing it just days later. Finally, for all our love of superheroes, we are also losing Batman-based Powerless. Failing to win over fans with its storyline following a director at Wayne Enterprises, and with pitiful ratings, the DC entity only made it to one season.
Finally, the laughs have finally run out for Kat Dennings and Beth Behrs as CBS pulls the plug on six seasons of zany comedy 2 Broke Girls.
It's not all doom and gloom.
With every cancellation comes a renewal and NBC's #TheBlacklist makes it Season 5, meaning that Raymond Reddington will live to fight another day. Alongside this, sister show The Blacklist: Redemption also scored another winner. The network is also continuing its renewals with Taken and a second season, which is no surprise given that it is based of the popular film series starring Liam Neeson.
Bryan Fuller's flashy #AmericanGods rightly snags itself a Season 2 after airing only two episodes on Starz. Continuing the love of comic books, Marvel's #AgentsofSHIELD will be making it to Season 5 and #OnceUponaTime will carry on despite the departure of lead actress Jennifer Morrison.
It also seems there is no stopping our appetite for the future and sci-fi with shows like Westworld, Humans, and The X-Files, which will all return next year. Also, while Bates Motel may finally be over, the horror can also continue with another season of The Exorcist on Fox.
If a dystopian future isn't up your street and you want a good chuckle, the Zach Galifianakis clown-comedy Baskets will be back for more baggy-trousered fun, as will groovy granny show Grace and Frankie. Also, we already know that The Simpsons will continue as the longest-running animated show on TV with its already confirmed Seasons 29 and 30. However, it is #ModernFamily that comes out on top, taking the meta show through to Season 9 and 10 and a pay rise to $350,000 per episode for its leading cast.
The CW has also renewed iZombie and The Originals, while NBC is moving forward with its "Chicago" franchise by bringing back Chicago Fire, Chicago Med, and Chicago P.D. Alongside the other big superhero shows, Batman prequel #Gotham will make it to Season 4, which will be good news for fans of the Ben McKenzie-led crime drama. The gods of Fox are also shining down, renewing Will Forte's Last Man on Earth; some were worried that the post-apocalyptic show could end on a cliffhanger, but now we can put those fears aside!
Over on ABC, we already knew that Time After Time was meeting its maker, however, there is good news for Kiefer Sutherland's #DesignatedSurvivor, which lives to "survive" another day. The channel is obviously held up by its Shondaland shows and Grey's Anatomy, Scandal, and How to Get Away with Murder will all continue to hold a solid lineup. With Rhimes herself teasing that Grey's Anatomy could go on forever, don't expect us to have to perform CPR on the Grey Sloan Memorial Hospital anytime soon.
Although there was a slew of cancellations, fantasy series The Shannara Chronicles is saved by moving from MTV to Spike after its first season. Elsewhere, a few shows have preempted their demise and are shutting up shop early. Syfy's popular 12 Monkeys will air a fourth and final season next year, while The Americans will also have its sixth and final run in 2018.
While the news is trickling in, there are still huge question marks over the likes of Elementary, the Celebrity Apprentice, and the newly-revived Prison Break. The writing's on the wall, but the future is looking pretty bleak for the above.
Renewed
60 Minutes, 48 Hours, The 100, 13 Reasons Why, The Affair, Agents of S.H.I.E.L.D., American Gods American Horror Story, American Housewife, America's Got Talent, The Arrangement, Arrow, A Series of Unfortunate Events, Ballers, Baskets, Beyond, The Big Bang Theory, Black-ish, The Blacklist, The Blacklist: Redemption, Blue Bloods, Bob's Burgers, Brockmire, Bull, Chicago Fire, Chicago Med, Chicago P.D., Colony, Crashing, Crazy Ex-Girlfriend, Criminal Minds, Designated Survivor, Divorce, Drunk History, Empire, The Exorcist, Falling Water, Fear the Walking Dead, Feud, The Flash, The Fosters, Genius, Goliath, Good Behavior, Gotham, Grace and Frankie, Grey's Anatomy, The Handmaid's Tale, Hawaii Five-0, Hell's Kitchen, How to Get Away with Murder, Humans, iZombie, Imposters, Insecure, Into the Badlands, Jane the Virgin, Jeopardy, Kevin Can Wait, Legends of Tomorrow, Legion, Lethal Weapon, The Librarians, Life in Pieces, Love, Lucifer, MacGyver, Madam Secretary, The Magicians, Major Crimes,The Man in the High Castle, Man With a Plan, The Mick, The Middle, The Mindy Project, Modern Family, Mom, Mozart in the Jungle, Nashville, NCIS, NCIS: Los Angeles, NCIS: New Orleans, The Night Manager, The OA, Once Upon a Time, One Day at a Time, The Originals, The Path, Patriot, Portlandia, Riverdale, Red Oaks, The Royals, RuPaul's Drag Race, Santa Clarita Diet, Scandal, Scorpion, Shades of Blue, Shadowhunters, The Shannara Chronicles, The Simpsons, Sneaky Pete, So You Think You Can Dance, Star, StartUp, Stranger Things, Supergirl, Superior Donuts, Supernatural, Survivor, Taboo, Tangled, Teachers, Timesless Travelers, The Voice, Westworld, Wheel of Fortune, When the Heart Calls, X-Files, Younger

Cancelled
2 Broke Girls, American Crime, American Gothic, APB, BrainDead, The Catch, Conviction, Doubt, Dr. Ken, Emerald City, Frequency, Girl Meets World, Good Girls Revolt, Houdini & Doyle, Imaginary Mary, Incorporated, Last Man Standing, Making History, Man Seeking Woman, Mistresses, No Tomorrow, Notorious, Outsiders, Pitch, Powerless, The Real O'Neals, Rosewood, Scream Queens, Secrets and Lies, Sleepy Hollow, Sweet/Vicious, Time After Time, Uncle Buck, You the Jury, Zom