Geeks is powered by Vocal creators. You support
Rachel Carrington
by reading, sharing and tipping stories...
more
Geeks is powered by Vocal.
Vocal is a platform that provides storytelling tools and engaged communities for writers, musicians, filmmakers, podcasters, and other creators to get discovered and fund their creativity.
How does Vocal work?
Creators share their stories on Vocal's communities. In return, creators earn money when they are tipped and when their stories are read.
How do I join Vocal?
Vocal welcomes creators of all shapes and sizes. Join for free and start creating.
To learn more about Vocal, visit our resources.
Show less
Channing Tatum Apologizes to Halle Berry in the Sexiest Way
After the way he apologized to Halle Berry, many women wish the superstar would wrong them in some way too.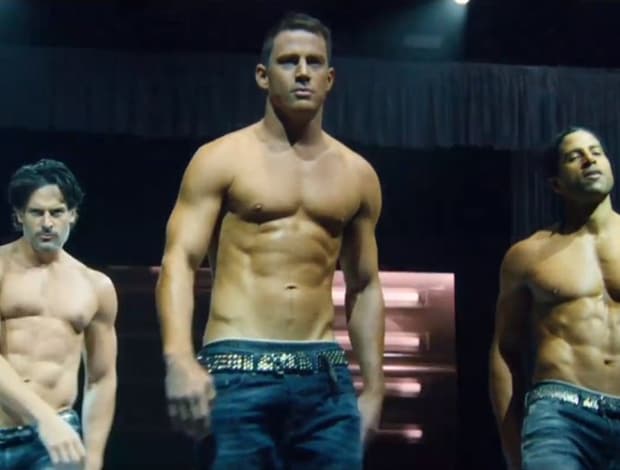 When Channing Tatum feels like he owes someone an apology, he pulls out all the stops. In fact, after the way he apologized to Halle Berry, many women wish the superstar would wrong them in some way too.
It all started at this year's Comic-Con. Berry and Tatum were there to promote their newest movie, Kingsmen: The Golden Circle, which opens on September 22nd. As part of the plot of the movie, the two stars play members of a group called the Statesmen, a spy agency that operates out of a whiskey distillery to cover up its actual activities.
Tatum, Berry, and other members of the panel agreed to takes shots of whiskey as a nod to the movie, but Berry received much more than a shot glass. According to Berry, who appeared on The Ellen Degeneres Show, Tatum kept pouring and pouring.
"So the glasses went down, and somehow I got this huge glass, and Channing started to pour. And he just kept pouring and pouring and pouring and then he dared me in front of like three thousand people, and I just could not say, stupidly, I could not say no."
Being game, the actress drank the whiskey and was sick for three days. Of course, Tatum must have felt horrible about his part in the alcohol-induced illness, for he delivered up one of the best "I'm sorry's" you'll ever see!
When Berry appeared on Ellen's show, four Magic Mike live dancers, hand-picked by Tatum, treated her to a hands-on apology, complete with bare chests and sensuous dance moves. Stunned, Berry screamed "Oh, God" while the dancers entertained her.
Tatum is known for his willingness to get a little wild and weird, as evidenced by the hit video he created with Jamie Foxx, "I Wanna Channing All Over Your Tatum", which has now racked up over 27,000,000 views. He also performed on Lip Sync Battle, complete with wig, high heels, and bra, to sing Beyonce's hit song "Run the World" and dressed as Elsa from Frozen to perform "Let It Go". So the Magic Mike routine was the perfect mea culpa.
There's little doubt that this is one apology the Academy Award-winning Halle Berry will never forget.
[Source: Eonline]