Confirmed: Joe Manganiello Is the DCEU's Deathstroke!
Manganiello has always been a tremendously popular fan-cast, so this gives fans everything they could have hoped for.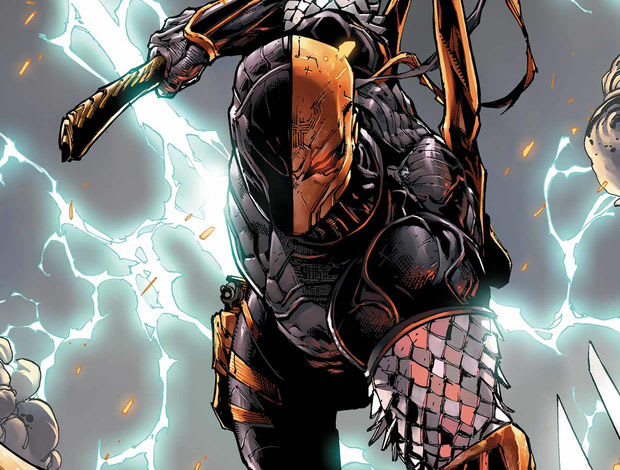 At the end of August, Ben Affleck - now known to superhero fans everywhere as the definitive Batman - posted a video revealing that Deathstroke, the master-assassin, is about to enter the DC Extended Universe! Although there are building rumors that Deathstroke will be the main villain in the solo Batman film, the timing of this video - during filming of Justice League in London - suggests that the character will be making his movie debut in Justice League!
Immediately, fans began to scour the Internet, trying to work out just who could be playing Deathstroke the Terminator. Here at Movie Pilot, we believed the most likely candidate was none other than Joe Manganiello, of True Blood fame. Finally, today DC Entertainment's President and Chief Creative Officer revealed the truth: we were right. Joe Manganiello is indeed the DCEU's Deathstroke!
Joe Manganiello has always been a tremendously popular fan-cast, so this gives fans everything we could have hoped for. For the sake of the record, here's the evidence that convinced us he was playing the role!
1. He's in London
Right now, Justice League is filming in London. That means the footage Ben Affleck tweeted had likely been filmed in London. So any theory as to who's playing Deathstroke had to start with a simple question: are they in London right now?
Good news: Joe Manganiello is. Just a few hours after Affleck's video, this was tweeted:
2. He's Just Grown a Goatee
Behind his mask, Slade Wilson has a very distinctive look - his beard is very different to the one Joe Manganiello usually sports! Manganiello's latest tweets show he's changed his look quite significantly - to one that Deathstroke fans will find very, very familiar...
3. He's Followed Zack Snyder on Twitter!
In perhaps the most telling point of all, right before the video Manganiello's followed some key figures in DC Film, including Zack Snyder and Geoff Johns! Although Snyder's not exactly had a good year - he's a subject of great controversy among film critics and DC fans - he's still director of Justice League! Added to this, Manganiello's wife Sofia Vergara has followed Ben Affleck (director of the Batman solo film, and of course the great Dark Knight himself).

Some may be quick to say that Twitter following is not that big of a deal — but don't forget, a couple of months before Rick Famuyiwa was announced as the director of The Flash, he mysteriously followed a bunch of DC-affiliated accounts: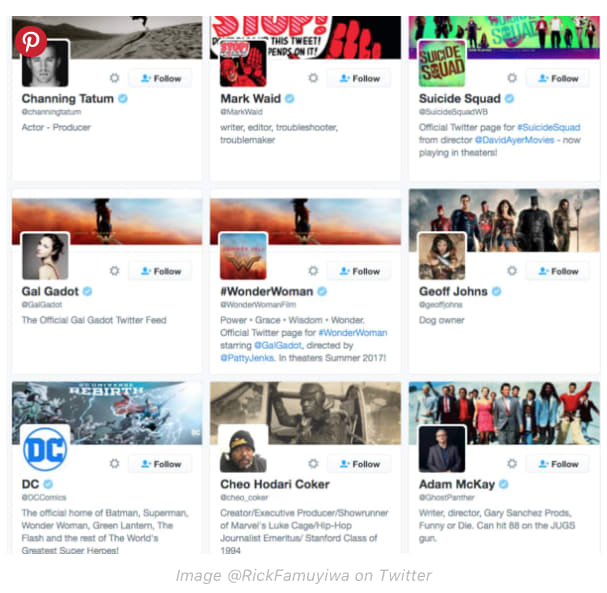 It seems in this day and age, an actor's recent Twitter followers can actually tell us a lot about their future projects.
Joe Manganiello has been a popular fan-cast for the part of Deathstroke for years - there were even strong rumors that he'd been approached to play the part in Suicide Squad, but, of course, those rumors proved false. Now we know that the fans have just gotten their wish!
DC fans celebrate - your Deathstroke has been found!