Geeks is powered by Vocal.
Vocal is a platform that provides storytelling tools and engaged communities for writers, musicians, filmmakers, podcasters, and other creators to get discovered and fund their creativity.
How does Vocal work?
Creators share their stories on Vocal's communities. In return, creators earn money when they are tipped and when their stories are read.
How do I join Vocal?
Vocal welcomes creators of all shapes and sizes. Join for free and start creating.
To learn more about Vocal, visit our resources.
Show less
'Creed II' - Movie Review
A Rock-Solid Continuation to the Rocky/Creed Legacy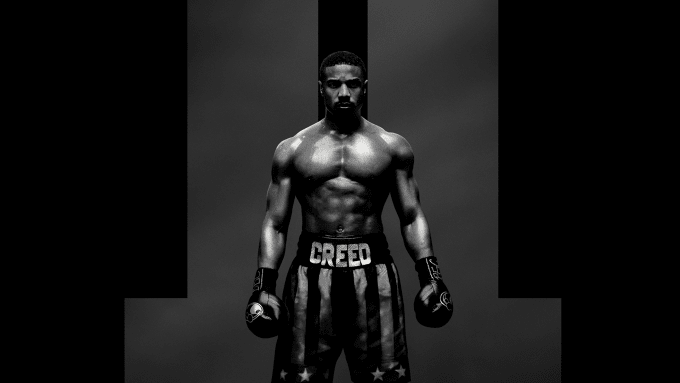 When it comes to the films in the Rocky franchise, you can pretty much predict how each film will end when the set-up takes place throughout the first act. This is both a positive and a negative that this franchise faces, due to the fact that the formula of these movies is about as perfect as you get when telling a story like this. When Creed hit theatres back in 2015, I was blown away in thinking that it was in the discussion of best films in the entire franchise. This was a tall order to follow in Creed II and while it doesn't quite hit every stride it needs to in order to be classified as one of the greats, I have very few complaints about this follow-up. This is the way you make a sequel.
Young Adonis Creed's past isn't all sunshine and rainbows. His father having been killed by Ivan Drago in the fourth installment has him hellbent on a revenge kick when confronted with the opportunity to fight the son of the man who has put so much pain into his life. While this premise may just seem like a way of pleasing fans of the cheesy sequels in the past, it really isn't that at all. While the boxing matches are worth the wait, the heart on both sides of the ring is present this time around. With new obstacles to face in his personal life, the arc that Adonis goes through here was fantastic in my opinion.
Michael B. Jordan continues to astound me when it comes to his performances on-screen. Even though he hasn't always been in award-worthy films, his performances have always been out of this world. Once again, he embodies this character with enough emotion and energy to carry this movie from start to finish. His chemistry with Tessa Thompson has carried over from the first film and even digs a little deeper this time around. Their relationship reaches new heights, as well as new lows here, which is very reminiscent of the way Rocky and Adrian were in the second Rocky movie. The emotional core to this overall story hasn't been lost and I loved every bit of drama as much as I loved the boxing matches, which were incredible as well.
After Ryan Coogler departed as both writer and director (having done the first film), I found myself slightly concerned that the first would become lightning in a bottle, but that's not the case. Placed in the hands of Sylvester Stallone to write and given to newcomer Steven Caple Jr. to direct made for a nearly superior sequel in my opinion. The flare of this character was brought to the screen in the first in a very captivating way and that's not exactly captured here, but further explored. Taking the characters you love and expanding them is what a sequel is meant to do and this one did that beautifully.
In the end, Creed II's only true weakness is the fact that it does feel formulaic at times. You can see where the film is headed most of the time, but that really doesn't take away from the fact that it's extremely effective. I found myself on the edge of my seat during the matches and in emotionally invested in the surprises throughout the course of the film. This truly does feel like the conclusion of certain chapters in this franchise, but I wouldn't mind seeing a third if it can be as well-done as these first two were. Creed II is a fantastic follow-up in my opinion and if you're a fan of this franchise, I highly recommend checking it out.
Rating: 4.5/5