Geeks is powered by Vocal creators. You support
Stephen Hamilton
by reading, sharing and tipping stories...
more
Geeks is powered by Vocal.
Vocal is a platform that provides storytelling tools and engaged communities for writers, musicians, filmmakers, podcasters, and other creators to get discovered and fund their creativity.
How does Vocal work?
Creators share their stories on Vocal's communities. In return, creators earn money when they are tipped and when their stories are read.
How do I join Vocal?
Vocal welcomes creators of all shapes and sizes. Join for free and start creating.
To learn more about Vocal, visit our resources.
Show less
'Doctor Who' Kitchen Products For Holiday Meals 
Your holiday dinner is out of this world with 'Doctor Who' cooking products and place settings.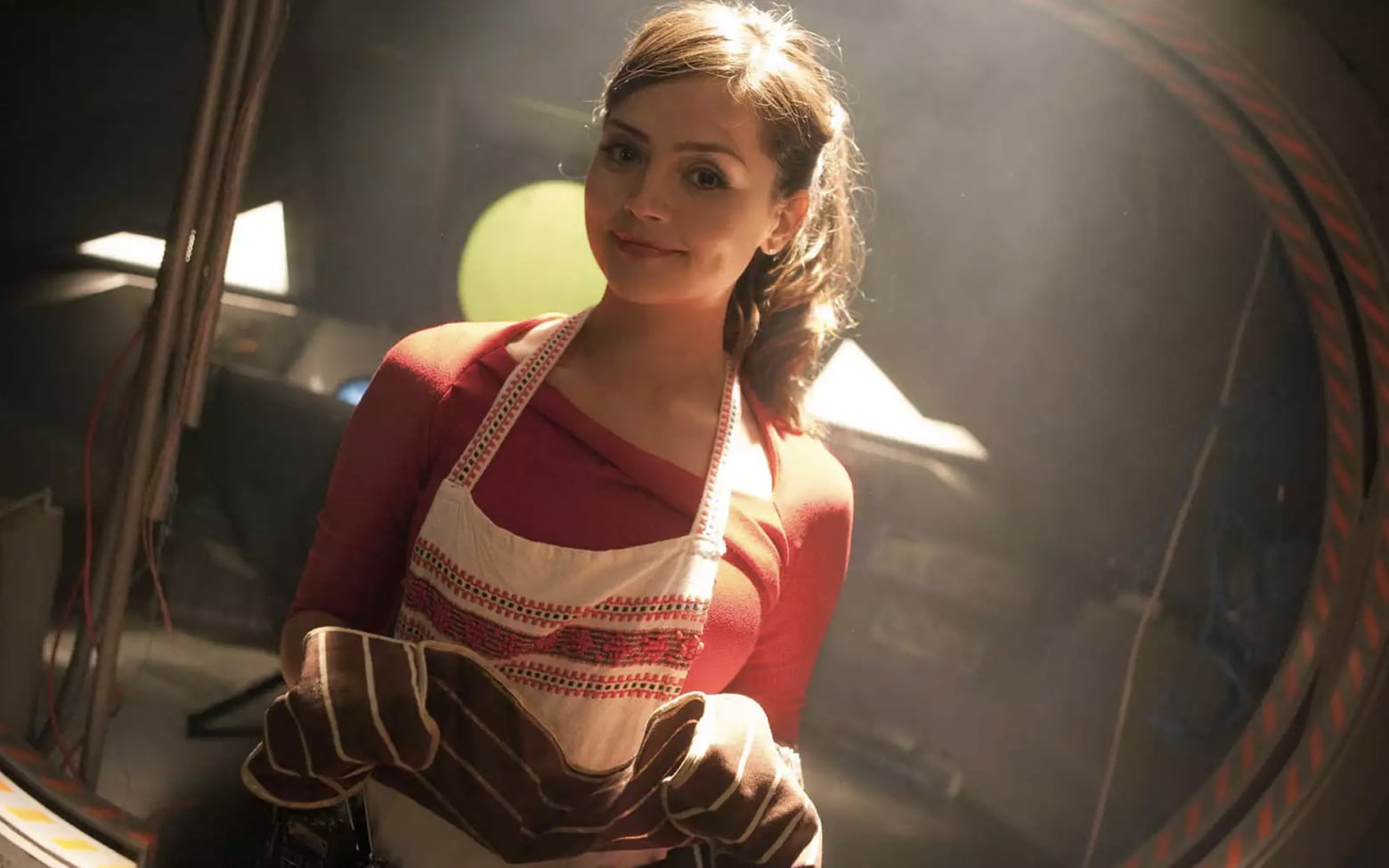 The only thing Daleks will be exterminating this holiday season is the turkey or ham! They'll probably overcook it, but the Doctor always has a backup plan for you. Unfortunately, your favorite British alien probably won't be in attendance at your holiday dinner. However, you can still feel the Doctor's presence with some cool geeky Doctor Who products. The only way it could be any better was if the Doctor Who Christmas Special got swapped for a Thanksgiving special. But unlikely, given the British don't celebrate Thanksgiving. 
Chopping Board
The Doctor wouldn't want you cutting up your kitchen counter while preparing the Thanksgiving meal. That's why there's the Doctor Who TARDIS Chopping Board. This Doctor Who TARDIS Chopping Board is all wibbly-wobbly which makes it easier to transport your chopped goodies to their intended destination. It comes with a polypropylene cutting surface and a food-grade silicone base which prevents slipping. As officially-licensed Doctor Who merchandise, this board is made with a flexible design and a non-slip base. It is 9" wide, 12 5/8" tall, and 2 mm thick. Now you can easy cut up any food you want, which makes cooking in the kitchen a whole lot geekier.
Cutlery Set
Have you always wanted your own sonic screwdriver? Unfortunately, they don't exist, but you can have the closest thing to it—the Doctor Who Sonic Screwdriver Cutlery Set. This set is officially-licensed Doctor Whocutlery that can be used during your Thanksgiving dinner. It comes with three utensils: a fork, a spoon, and a knife. The sonic screwdriver part is the handle and the metal part is the part that brings or prepares food for going into your mouth. With a Doctor Who Sonic Screwdriver Cutlery Set, all your meals will be adventures in time, space, and food. This cutlery set is dishwasher safe and it made of plastic and metal.
Plate Set
These plates were clearly meant for fish fingers and custard along with your turkey dinner. This Doctor Who Melamine Square Plate Set are based on the designs on the TARDIS. If you don't want to use them for eating, you can mount the St. John's Ambulance and the Pull to Open plates side by side on the wall like an art installation until dinner time. They are all made of sturdy melamine so you don't have to worry about them shattering This set comes with four medium-sized plates which are great for salad or lunch. Each plate is 8" square. While they are not suitable for microwave use, they are dishwasher safe if placed in the top rack only.
Apron
Are you the next Soufflè Girl? Whatever cook up for Thanksgiving, make it in style with this apron designed to make you look like the TARDIS. It has four pockets for assorted things like your Dalek whisk attachments and your sonic egg beater, plus a strap that allows you to adjust the apron to fit your needs. It's also great as a smock for craft projects, too. This Doctor Who TARDIS Apron is made of 35 percent cotton and 65 percent polyester. Its dimensions are 29 1/2" long, 9" wide at top, 20" wide at bottom, and 96" for the strap. But these dimensions don't really matter once you remember the TARDIS is bigger on the inside.
Cookie Jar
Make sure Thanksgiving isn't a sad day when the cookies in the cookie jar run out. In order to prevent this, get the Doctor Who TARDIS Ceramic Cookie Jar. Since it's bigger on the inside, there will always be more cookies that you thought. This ceramic cookie jar is officially-licensed Doctor Who merchandise. It has a rubber seal so that the endless amount of cookies will stay fresh a lot longer. The dimensions of this ceramic jar are 4 1/2" wide, 4 1/2" deep, and 10" tall. It is not dishwasher safe. The best thing about the Doctor Who TARDIS Ceramic Cookie Jar is the incredible TARDIS design on the outside.
Cookie Cutters
Whip up a batch of timey-wimey cookies this Thanksgiving with this set of 5 Doctor Who Cookie Cutters, which includes a TARDIS, a Cyberman, K9, Sonic Screwdriver (the Eleventh's), and Dalek design. Each comes with an integrated, spring-mounted die which imprints the design on the dough so icing them is incredibly easy. The TARDIS and Dalek cookie cutters are 2 1/2" wide and 4" tall. The Cyberman and K9 cookie cutters are 3" wide and 3" tall. The Sonic Screwdriver cookie cutter is 4 1/2" wide and 1" tall. Celebrate the holiday season with festive cookies shaped like your favorite Doctor Who artifacts.
Serving Tray
Everyone wants to have tea with the Doctor on Thanksgiving. While he's a little busy traversing through time and space, you can still have a part of him with you when you settle down for tea. The Doctor Who TARDIS Tea Tray comes with the design of the TARDIS on it. You can use it for more than tea because it can hold your dinner or the craft you're currently working on. The inset area has a dimension of 11 1/2" by 15 1/2". It is dishwasher safe if only placed in the top rack. However, it is not microwave safe.
Cake Mold
You can't ride in the TARDIS but you can certainly eat it at Thanksgiving dinner. Create a feast fit for the Doctor in these TARDIS silicone molds. Each holds one cup of liquid, perfect for single-serve gelatin molds, cakes, or other delicious treats, or combine both halves for a full TARDIS treat. For the best cake recipe, remember to grease and flour the pan before adding a dense cake batter. The mini TARDIS that emerges from your oven or refrigerator will make everyone at the dinner table jealous. It may even make the Doctor wish there was a Thanksgiving special, too.
Spatula
Never travel through time and space without your TARDIS spatula! A truly cool kitchen accessory for any foodie Whovian. I can see the Doctor flipping pancakes in the Tardis kitchen. The full length of this Doctor Who tool is 13.6 inches.
Sonic Tongs
Designed to emulate  the Eleventh and Twelfth Doctor's famous sonic screwdriver! It actually sounds like the iconic tool. Barbecue in time and space, just tastes different when you are using your favorite Doctor's utensils. Doesn't kill; doesn't wound; doesn't maim. But it is very good at turning burgers and fish fingers! At 22" long, the Doctor is protected with the heat resistant handles.
Tardis Tongs
Travel through space and time with the TARDIS Tongs. The kitchen will feel a little more like home for the Doctor Who fan. Made from high quality flexible silicone construction and a lockable stainless steel handle. Measures 11" in length. 
Pizza Cutter
The Tenth Doctor accidentally called a pizza place, Pizza Geronimo, while attempting to phone UNIT upon being stranded on San Helios. (TV: Planet of the Dead) Sonic Screwdriver Pizza Cutter is complete with cool sound effects, making any pizza night even more fun.