Geeks is powered by Vocal creators. You support
Alexandrea Sams
by reading, sharing and tipping stories...
more
Geeks is powered by Vocal.
Vocal is a platform that provides storytelling tools and engaged communities for writers, musicians, filmmakers, podcasters, and other creators to get discovered and fund their creativity.
How does Vocal work?
Creators share their stories on Vocal's communities. In return, creators earn money when they are tipped and when their stories are read.
How do I join Vocal?
Vocal welcomes creators of all shapes and sizes. Join for free and start creating.
To learn more about Vocal, visit our resources.
Show less
'Endgame' Theories and Spoilers
So Many Spoilers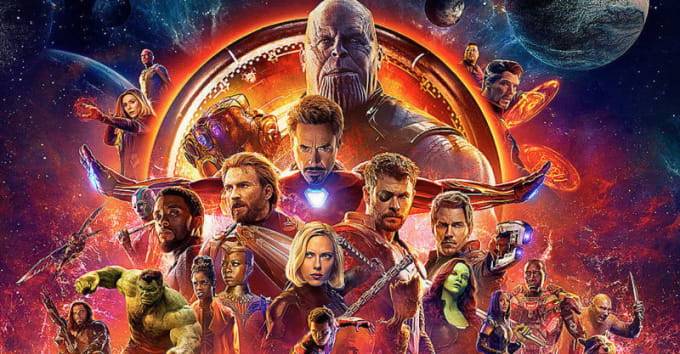 Okay, so as Endgame approaches we are left to analyze possible spoilers, rumors, and trailers shot for shot. So today, I am going to spout out what I would like to see, what I would do from a writer's perspective, and I am going to lay out every spoiler I have read, that seems to have some validity to it. So this is your last chance to turn back, there will be SO MANY possible spoilers, and though nothing is guaranteed, some of you may be pretty pissed if you read this and then i'm right…
What I Want To See
I am pretty sure that my sweet, adorable Cap is going to sacrifice himself, so what I would love to see happen when my heart breaks is; Cap falls, Bucky not realizing how badly cap is hurt, runs past him picking up his shield, thus taking up the mantle of Captain America. I am hopeful some variation of this will happen, given the time and dedication they have put into Steve and Bucky's relationship, also Bucky is the only one besides Steve to handle his shield.

What We Might See (Spoilers)
Okay, so we have pretty much confirmed that the Avengers will be using the Quantum Realm to time travel, in order to defeat Thanos, and get their loved ones back. With this fact, comes the theory/spoiler that went out: before the Avengers go back in time they will create a Stark gauntlet, a right handed, electronic version of the Infinity gauntlet. They will then travel back in time to retrieve the Infinity stones, before Thanos does. This spoiler/theory was triggered by the early release of a toy of the gauntlet itself AND from the lego set.
And speaking of the Stark gauntlet, who would wield it? The answer is Professor Hulk. In Thor: Ragnarok they began humanizing Hulk a bit more, and there was a promo image floating around, with the Hulk in clothing suggesting that the Hulk will become Professor Hulk. This theory/spoiler also lends to Hulk surviving, why bring out professor hulk if he's going to die? Something else I heard floating around, the rumor is only two of our original six are going to survive, if Tony is one of them could Hulk be the other?
The third and perhaps the most heartbreaking spoiler, if I'm wrong about Tony surviving, is that Tony and Pepper have a child. That's right we are going to see Daddy Stark. This spoiler is either going to be a ray of hope after all of our beloved characters die, or it's going to make a certain death that much more depressing.
Which leads us to our next spoiler, supposedly someone close to the film has leaked that the plot of Spiderman: Far From Home will be very open about Peter mourning the loss of Tony Stark. Now this does track, with the little bits we've seen in the trailer, what other reason would Peter have for leaving his Spidey suit behind? Well if Tony dies, who will the other surviving Avenger be? (Answer: probably Thor)
Setting up Phase Four
With the appearance of Hawkeye's (Ronin's) daughter, Ant-Man's daughter, the boy from Iron Man 3, that Tony bonded with, Peter and Shuri, it does look like we are setting up for a version of the young Avengers. It seems they might be getting their own area of the MCU, come phase four.
Also something we've been expecting for a while now, is the Eternals who may or may not have an appearance in Endgame, it might be an end credit scene who knows?