Geeks is powered by Vocal.
Vocal is a platform that provides storytelling tools and engaged communities for writers, musicians, filmmakers, podcasters, and other creators to get discovered and fund their creativity.
How does Vocal work?
Creators share their stories on Vocal's communities. In return, creators earn money when they are tipped and when their stories are read.
How do I join Vocal?
Vocal welcomes creators of all shapes and sizes. Join for free and start creating.
To learn more about Vocal, visit our resources.
Show less
From Mars to the Moon: 'The Martian' Author is Back with a Luny-Sounding New Book and Movie
Weir is about to publish his second novel — and 20th Century Fox has already acquired film rights.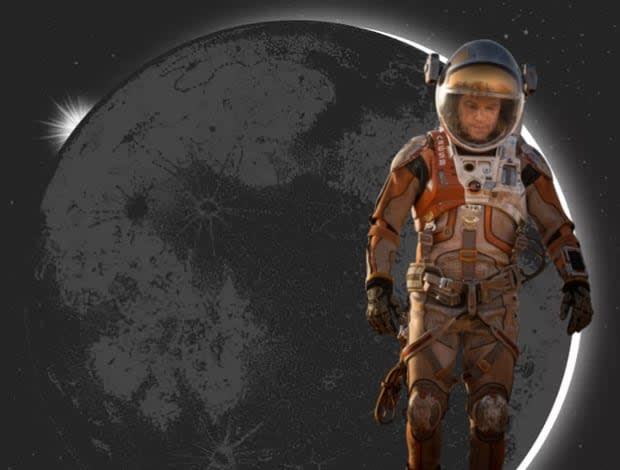 "I'm gonna have to science the shit out of this."
Those 10 words sum up The Martian perfectly. Based on the novel by Andy Weir, The Martian was remarkably faithful to the laws of science. In news that's sure to delight the film's many fans, Weir is about to publish his second novel — and 20th Century Fox has already acquired film rights. It looks like the team behind The Martian is getting to work on another sci-fi hit...
It's Time To Head To Artemis
Why mess with success? That's clearly Fox's attitude, and by all accounts they've got the Martian band back together. Simon Kinberg, Aditya Sood and Steve Asbell are all on board as producers, and will no doubt be hoping for another Oscar-nominated film. This time round, though, Andy Weir's novel looks set to give them a chance to build an entire science-fiction world — Artemis is set in a future lunar colony.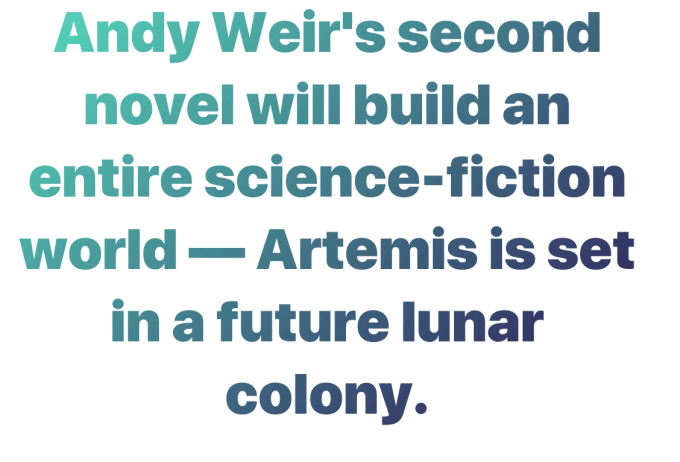 The story is centered around the character of Jasmine Bashara (known as Jazz), who lives on the lunar city of Artemis. The character arc definitely sounds very different to The Martian, even if we're sure to see the same attention to detail. As Weir explains:

"Artemis is a much more complicated crime story with mysteries involved, and it was much more difficult to write but also a lot more interesting."
It seems that Jazz gets involved in smuggling in order to make ends meet, but gradually gets drawn into a very dangerous life of crime. Little by little, she uncovers a conspiracy for control of the city of Artemis itself...
In The Shadow Of The Martian's Success
As exciting as Artemis may be, nobody will be particularly surprised to hear that 20th Century Fox wants another blockbuster hit. After all, The Martian grossed over $600 million at the box office, and earned both critical and popular acclaim. Its critic score on Rotten Tomatoes is a staggering 92 percent, with an audience score of 91 percent; the film went on to receive seven Academy Award nominations.
That's all the more remarkable when you remember that The Martian was adapted from Weir's first book, a novel that he initially self-published back in 2011. In the wake of The Martian's incredible success, the release of Weir's second book — published by Crown Books — is certainly set to be a lot more of an event.
Artemis may be a different style of science-fiction, more action-driven by the sound of it, but it's clearly going to carry Weir's trademark attention to detail. First he gave us a taste of life on Mars — and now, it's time for him to take us to the moon. But what dangerous forces lurk in the city of Artemis? We'll find out in November 2017.
(Sources: Nerdist, Tracking Board)