Geeks is powered by Vocal creators. You support
Anime Geek
by reading, sharing and tipping stories...
more
Geeks is powered by Vocal.
Vocal is a platform that provides storytelling tools and engaged communities for writers, musicians, filmmakers, podcasters, and other creators to get discovered and fund their creativity.
How does Vocal work?
Creators share their stories on Vocal's communities. In return, creators earn money when they are tipped and when their stories are read.
How do I join Vocal?
Vocal welcomes creators of all shapes and sizes. Join for free and start creating.
To learn more about Vocal, visit our resources.
Show less
'Fruits Basket'
Anime Remake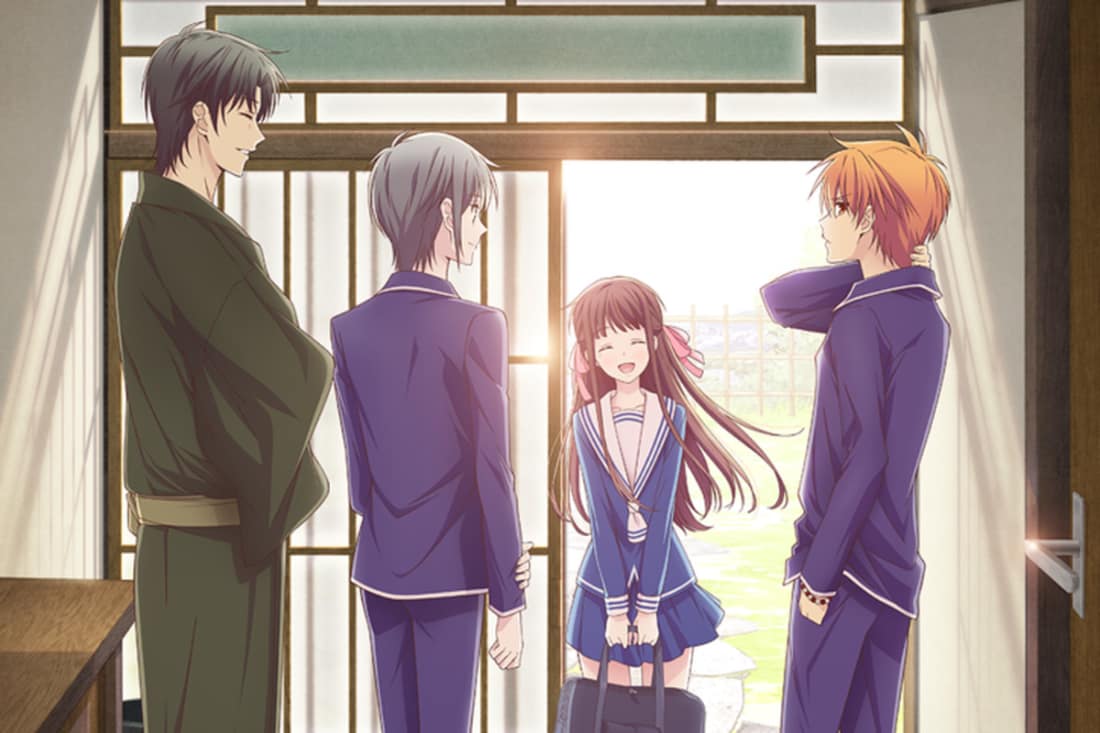 Social media is buzzing with the most recent anime news, the remake of the anime Fruits Basket. Fruits Basket, the new adaptation, will be released in 2019. The previous anime series had been released back in 2001, with only 26 episodes. Natsuki Takaya, the creator of Fruits Basket, began the manga story back in 1998 (yes seems like a billion years ago) all the way to 2006. The first anime series back in 2001 did not finish the entire manga story and stray away from the original manga story. However, it has been announced by Funimation that the new 2019 series is bound to cover the entire story. This is big news for the followers of the famous shoujo manga because never has this manga been covered entirely. Hopefully, this means the storyline will not be drastically changed by the production team. Fans are obviously excited about the news since this is one of the most successful shoujo anime/manga of all time and the entire story has never been covered. Fans may be excited over the big news; however, Natsuki Takaya feels indifferent over the big news. 
It may seem to surprise to some, but not to others, but the author wanted to have closure with Fruits Basket. She felt that part of her life is over and did not wish to relieve the story over again. The author had been suffering from her health and due to those circumstances, bringing up Fruits Basket may be a little too much to bear. However, the author did not just shoot down the new project grudgingly, she only asked of the production team to change the art style and have an entirely different voice cast. The new voice cast will include voice actors Manaka Iwani (will voice the main female lead, Tohru Honda), Nobunaga Shimazaki, Yuma Uchida, and Yuichi Nakamura (they will voice the Sohma Clan members). Therefore, fans can expect a new cast, new visual, and the completed story of Fruits Basket. Check out the short clip released by Funimation below. 
Fruits Basket Short Teaser Trailer
For those readers that are curious about Fruits Basket, let me give you a short summary of what this award-winning anime is all about. Tohru is a young high school girl that moves in with her grandfather after the death of her mother. However, being treated unkindly by other family members she must leave home and reside somewhere else. Therefore, she takes in a job as a live-in housekeeper to survive at a young age. There she meets the Sohma Clan boys that transform into zodiac animals as part of the spell that binds them. The story is heartwarming and explores the different parts of life such as death, relationships, and love. Tohru, being the main girl experiences many different aspects of life and embarks on this journey with her friends to break the spell. 
The storyline of Fruits Basket has touched the hearts of many fans and will surely continue to increase its fandom in 2019. There is bound to be more fans in the upcoming new version of it, after all, the manga was extremely popular in North America. It will likely bring back a lot of loyal fans and gain new fans.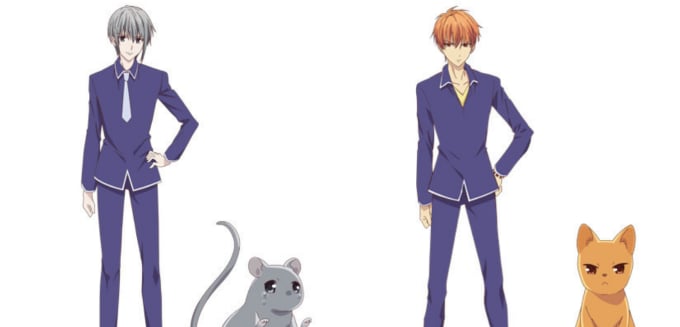 After all, the new visual designs that are undergoing right now are eye candy compared to the older anime designs from 2001. Even though the older designs were suitable for the shoujo anime, the new designs have a new fresher look it. It is more modernized and updated look it that will surely please new and old fans. It will also please Natsuki Takaya, especially since she requested that her old designs not to be used. New year, new design, and new series so get ready my fellow otakus!