Geeks is powered by Vocal creators. You support
Tom Chapman
by reading, sharing and tipping stories...
more
Geeks is powered by Vocal.
Vocal is a platform that provides storytelling tools and engaged communities for writers, musicians, filmmakers, podcasters, and other creators to get discovered and fund their creativity.
How does Vocal work?
Creators share their stories on Vocal's communities. In return, creators earn money when they are tipped and when their stories are read.
How do I join Vocal?
Vocal welcomes creators of all shapes and sizes. Join for free and start creating.
To learn more about Vocal, visit our resources.
Show less
Getting 'Bat' In Shape: Ben Affleck Is in Training for 'The Batman'
Flexing his muscles for his next round in the ring as Bruce Wayne, it slowly but surely looks like we are getting the Batmobile mobile again.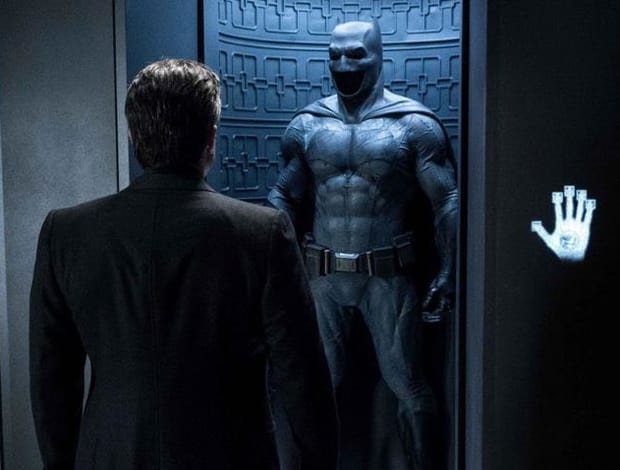 Well, it looks like someone has fired up the Bat-Signal over Gotham and #BenAffleck is preparing to suit up and kick ass once more. #Batman's current place in the #DCEU is more puzzling than one of Riddler's crimes, with reports ranging from four films in one year to no films at all. It is safe to say that solo film #TheBatman has had a rough time of it, while departing directors, returning directors, and Affleck seeming to step away from behind the scenes all delaying its original 2018 release.
Some have even feared that #ZackSnyder's #JusticeLeague could be the last time that we see Batfleck put on the cowl, however, sources report this is anything but true. #DC earwigger Umberto Gonzalez has dropped the news that Affleck is very much involved and has started his strict training regime again. Flexing his muscles for his next round in the ring as Bruce Wayne, it slowly but surely looks like we are getting the Batmobile mobile again.
Bat At It
Speaking on YouTube's Heroic Insider, Gonzalez stemmed the fears that we would have to start another great Bat-Hunt for a new Caped Crusader:
"Ben Affleck, Batman, I just got word that he just started training again for the role. You know how there was talk that he was gonna leave and he might leave the role? Nah, bro. He's working out. He's getting back in shape."
While it may not be official confirmation that the bat will be back, unless Affleck is bulking up to jump ship over to Marvel or an Expendables film, it is safe to assume he is planning on slipping back into the black lycra. Gonzalez doesn't reveal how he knows this, but his word on DC is usually taken as gospel.
Affleck famously dropped out of the role of director for The Batman and also revealed a recent battle with alcoholism. The production date shifted and work is still hoping to start soon, but remember that we still have no release date for the next installment for the Dark Knight.

The Knight Is Long
We know that War for the Planet of the Apes director #MattReeves is the man behind the Batcomputer for the film, which could explain the delay. Little else is known in terms of cast or plot, other than that Josh Gad could be playing Penguin. With Affleck having only appeared in Batman v Superman, Suicide Squad, and now #JusticeLeague, it puts him on a tie with Christian Bale for live-action Batman; however, we still feel that we haven't seen enough of the Argo star to put his stamp on the iconic #superhero.

We all know how seriously the Justice League boys take their training, with Affleck, Henry Cavill, and Jason Momoa frequently posting their "gainz" on Instagram. Even with Affleck's personal problems, it seems that he is down, but not out, for playing the billionaire-playboy-cum-superhero just yet. Don't worry though, if Affleck does decide to walk, Val Kilmer is more than happy to reprise his role — it might just take a few aerobics classes to pull off!
Check out Batfleck in action in the trailer for Justice League.