Geeks is powered by Vocal creators. You support
Rachel Lesch
by reading, sharing and tipping stories...
more
Geeks is powered by Vocal.
Vocal is a platform that provides storytelling tools and engaged communities for writers, musicians, filmmakers, podcasters, and other creators to get discovered and fund their creativity.
How does Vocal work?
Creators share their stories on Vocal's communities. In return, creators earn money when they are tipped and when their stories are read.
How do I join Vocal?
Vocal welcomes creators of all shapes and sizes. Join for free and start creating.
To learn more about Vocal, visit our resources.
Show less
Heathers: Film and Musical
A Comparison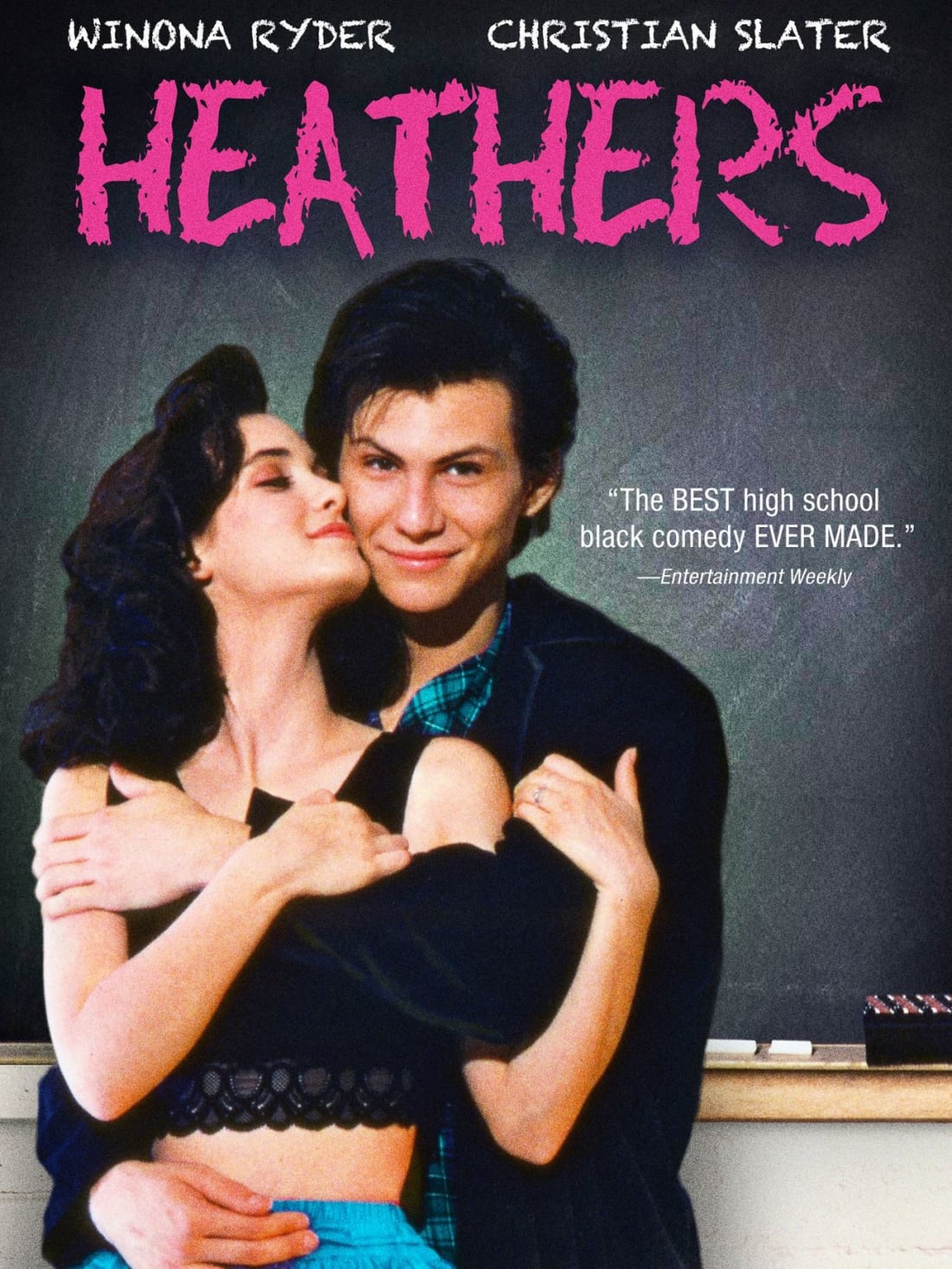 I have an unfortunate habit of discovering popular culture too late, especially when it comes to musicals. I discovered Rent and Spring Awakening in 2007, when both musicals were set to close, Bonnie and Clyde in 2014, two years after that musical met its demise, and Pierre, Natasha, and the Great Comet of 1812 last summer when it was on its way out. 2014 was also when I fell down the dark, scary rabbit hole that is Tumblr. Some of the people I followed were talking about a musical version of the 1989 cult hit Heathers that was playing off-Broadway. Heathers is a sort of edgier proto Mean Girls, an immensely quotable look at teenage girl drama. A black comedy which satirizes high school popularity culture and how people sensationalize and glamorize youth related tragedies such as teen suicide and school shootings.
Veronica Sawyer (played by Winona Ryder in the 1989 film and Barrett Wilbert Weed in the musical) is on the outs with her group of friends, the most popular clique at her high school, known as the Heathers, when she meets J.D. (Christian Slater and Ryan McCartan respectively) an edgy outsider with plans to end the tyranny of the Heathers and their ilk. Veronica and J.D's MO is dispatching their victims and making it look like a suicide. The film's dark comedy comes for the extreme behavior of its characters and how the community reacts to the supposed suicides of Heather Chandler (the head of the Heathers) and Ram and Kurt (two ass hole jocks) are treated in a shallow, overblown way. These students who were hated while alive are deified after their deaths and Miss Fleming, the school's flakey English teacher uses these events as an excuse for touchy-feely "togetherness". Heathers mocks how something as tragic as teenage suicide as a trendy cultural phenomenon, exemplified in how there is an in-universe hit song called Teenage Suicide: Don't Do It, a catchy new wave tune by a fictional group called Big Fun.
This is a film that I discovered at precisely the right time. I was in eighth grade and in the middle of the closest thing I had to an edgy outsider phase. This was a dark period in my life and I was bullied a bit but the kids who were my tormentors were the punk kids that no one liked rather than the popular ones. When I got to High School, the kids who would be the stereotypical populars were cordial to me. I pretty much flew under the radar during my teen years; indifferent to the world and it was indifferent to me. Heathers is a movie I have always enjoyed though I would not say it's one of my favorites.
Heathers the musical follows the plot of the movie fairly closely with a few changes. It's opening number Beautiful shows how Veronica fell in with the Heathers, events which happened in the past by the beginning of the movie. It is mentioned in Beautiful that Veronica is a senior in high school while in the movie she's a junior. The party where Veronica runs afoul of Heather Chandler is thrown by Ram and Kurt rather than being held at a college. This is also the scene of the humiliation of Martha Dunnstock (an obese minor character in the film who is promoted to Veronica's former best friend in the musical). In the following scene, the movie has J.D climb in through Veronica's bedroom window and they have their first sexual encounter in the backyard. The musical has Veronica climb through J.D.'s window and they have sex in his bedroom in the both hilarious and romantic Dead Girl Walking.  The second act funeral for Ram and Kurt, who J.D and Veronica made people think were romantically involved with each other and killed themselves in a suicide pact, features their fathers confessing to being in a homosexual relationship with each other and sharing a public kiss. 
Barrett Wilbert Weed as Veronica comes across as more dorky and awkward than her screen counterpart played by Winona Ryder. Ryan McCartan as J.D seems more fanatically earnest than how Christian Slater's slick and sarcastic performance portrays the character. J.D appears as a more sympathetic character in this version. His death at the end due to throwing himself in Veronica's place onto a bomb he had previously intended to use to blow up the school appears as a redemptive act.
The musical's 80s rock-inspired score is well done and goes from being highly comic to being achingly tragic and romantic, often at the same time. I would recommend it, especially if you are a fan of the original movie. If you have not seen the movie, then I would recommend that as well.