How Donald Glover Took Over the World
It wasn't easy.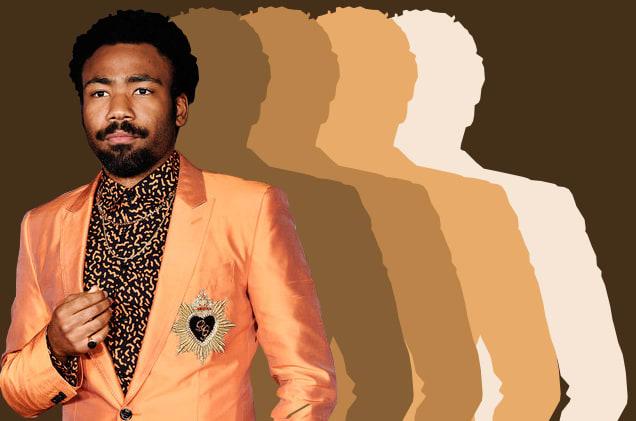 To the untrained eye, Donald Glover's recent success seems to have come out of nowhere. However, when you take a second to look into his history, Donald's success is not only well-deserved, but it had to happen.
Talent
This is probably the most obvious of all of the things on this list. You've no doubt heard Donald's music, whether it was his latest Grammy award winning single "Redbone" or one of his earlier hits like "3005" or "Heartbeat." Surely there is no one that has been able to escape his musical net. He's had a lot of onscreen presence as well with his comedy special Weirdo (2012), and his roles in shows like Community (2009) and Girls (2012) and films like Magic Mike XXL (2015), The Lazarus Effect (2015), and Spider-Man: Homecoming (2017). That list does not include Atlanta, the show for which Donald is the creator, writer, and producer. In addition to all of these wonderful things, Donald also plays several instruments and is a music producer, often teaming with Ludwig Göransson.

Hard Work
Hm. Maybe we should start with the fact that Donald attended NYU's Tisch program in dramatic writing all while producing and writing music, DJing, and babysitting. He began writing for 30 Rock (2006) at the age of 23 and was cast as Troy Barnes in Community (2009) three years later. In a ten year period (2008 to 2018) he released six mixtapes, two EPs, three albums, two stand-up comedy specials, one comedic film, and two short films. He also wrote, produced, directed, and starred in nine episodes of his show Atlanta, is set to run write and produce the forthcoming Deadpool series, and has had over 15 roles in the projects of others. Some of us can only hope for an equal modicum of success in our lifetimes.

He's average AF (or at least he thinks he is).
We know that Donald is extremely talented, but on top of that, he seems like an extremely nice person and he is no stranger to being upfront about his insecurities and weaknesses. In 2013, the entire world expressed concern about a series of notes that Donald posted on his Instagram. They discussed all of his insecurities about his upcoming album, leaving Community (2009), and the possibility of failure. However, he said that he was simply being human, which is something that is hard for people that are not in the spotlight, let alone those that are. Also, he took out his cornrows because his mom told him to, which is something I think we'd all do.

He's not cool.
In his earlier music, Donald makes several references to his short-shorts, his hair line, and his nerdiness. This ability to relate to the nerdier side of the black community allowed him to form an intimate connection with his fans.

Spreading the Love
Donald has often acted as a catalyst to the spread of other artists. Artists like Chance the Rapper, JD McCrary, Danny Brown and his brother, Steven G. Lover.

Coded Messages
What I like the most about Donald, is that he doesn't pander to his fans. While everything that he releases can be enjoyed at a surface level, his Because the Internet project contained so much hidden information that left fans like myself entertained for months after the album's release. Not only did he release an album, but he also released an accompanying screenplay, a short film, visuals, and music videos. Not to mention that the remix for the breakout single of the album, "3005," contained lyrics that reddit user peepsie112 had to use source code in order to find. The entire project can be seen as an elaborate, well-planned troll, but it was one that Donald wanted his fans to decode. In fact, it was something that he expected fans to decode. I mean, look at Roscoe's Wetsuit.

No Scandals
Donald has managed to remain scandal-free in the ten years that he has been in the spotlight. He isn't focused on creating hype for himself, he relies on his art to do that. Hopefully the fact that he is nice, respects people of all genders, sexualities, races, and socioeconomic statuses, and is genuinely talented sends a message to everyone in Hollywood that he is the kind of person that should be a role model for others. He just wants to create.

Endings
Part of Donald's success is also linked to the fact that he is not shy about moving on to the next thing. He left the wildly successful Community(2009) in order to pursue other projects. After his forthcoming project, he will be retiring his Childish Gambino moniker. And while we're always sad to see him go, we're even more excited for his future projects.