How 'Shadowhunters' Went From Bad to Good
Season One to Season Two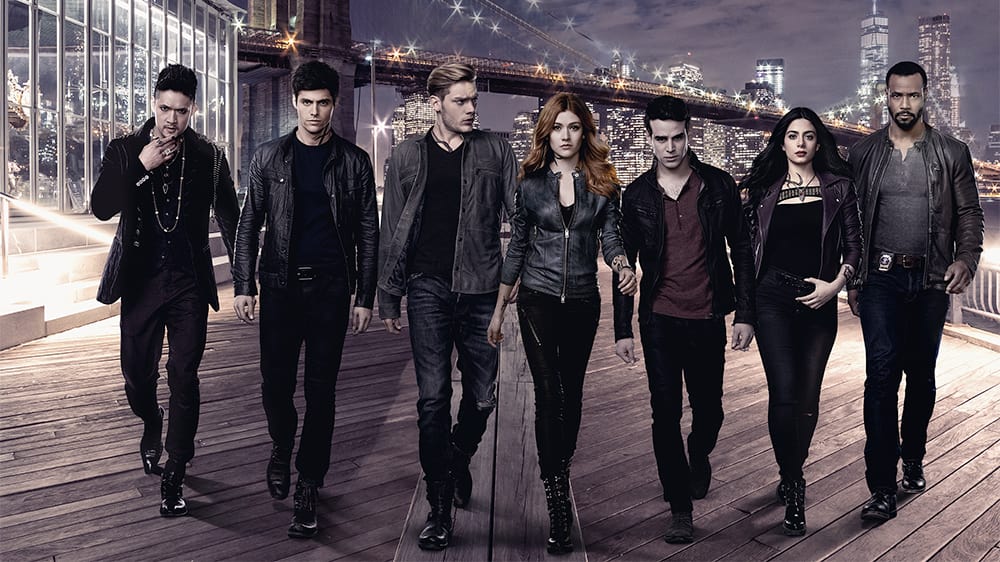 As an avid reader of Cassandra Clare's best-selling series The Mortal Instruments, I fell in love with the film (namely Robert Sheehan as Simon) and was excited by the idea of a TV show when it was announced in 2015.
On a rainy Wednesday afternoon in January, I opened my laptop to watch the first heavily anticipated first episode after a long day of college. Making full use of the 30-day Netflix trial before it ran out.

The beginning of the first episode faded onto my laptop and Ruelle's haunting voice and catchy lyrics set the scene. Instantly I was intrigued by the introduction of Jace, Isabelle, and Alec.
Successful beginning.

Since lots of pilot episodes start as a tester for the series, I let Katherine Mcnamara's interpretation of Clary slide by me, hoping she'd become less of a shrieky "blonde girl in horror movie" and settle into the Clary we all know and love. Like all book fans, I never imagined Clary to have a bright orange hair. But I'm trying really hard not to writing an article that jabs at the questionable acting skills of the cast (during the first season) so I'll stop with Clary and move along.

The opening scene introduces the world of demons and Shadowhunters before moving back in to introduce Clary and her trusty best mate Simon. Just turned 18, she's older than she was in the books. I figure this the showrunners using her birthday as an opportunity to introduce something she didn't know about herself in one of those "hidden destiny" tropes popular in the YA genre.
If you don't compare Shadowhunters to its new second series, the first season is unemotional, awkwardly acted (Dom Sherwood's pouting crybaby Jace) adaption of The Mortal Instruments that takes itself too seriously and receives mixed results with the critiques.
Season 2
Currently (16th July) we're halfway through the second series and already I can tell you there's a MAJOR improvement between the first and second series. Personally, I've never known a TV show to start bad then get better. Usually, a bad show is canceled after the first season, but this is a show powered by its fans.

The main factor of improvement seems to be the fans unwavering loyalty and the actor's deeper understanding of the material, this makes for better acting and emotion in every episode.
I'll always watch Shadowhunters just for the love of the characters and after moving past the phase all the fans had where we were angry that things were different from the books, we could finally settle in for a good time.
Clary, Jace, Simon, Isabelle, Magnus, and Alec have all developed massively since season 1. In season 2, Clary's hair had been shortened and mussed, giving her an air of maturity she hadn't had before. Jace's accent becomes something I couldn't wince at anymore and he had stopped crying (for the most part)
Everyone's characters got immediately more in-depth. There's more room for character development now that they've laid the foundations for something so amazing.
The show delivers the badass characters we all wanted from the beginning, even going above and beyond by creating characters of their own and introducing new storylines that differ from the books in the best way possible. Every episode is surprising with twists and turns that keep even the most stubborn of readers on the edge of their seats and switching on every week.
It's more emotional, darker, and sexier than any fan could hope for. Think the two Sebastian's and the stellar casting of Will Tudor.
After Season 2 ends we will be thirty-three episodes in and all the better for it. The release date for Season 3 yet to be announced, I'm looking forward to what Shadowhunters has to come.
'Shadowhunters' Season 1 Photos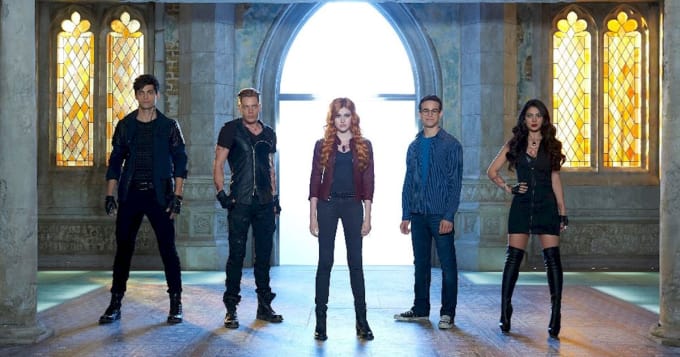 'Shadowhunters' Season 2 Photos