Geeks is powered by Vocal creators. You support
Tom Chapman
by reading, sharing and tipping stories...
more
Geeks is powered by Vocal.
Vocal is a platform that provides storytelling tools and engaged communities for writers, musicians, filmmakers, podcasters, and other creators to get discovered and fund their creativity.
How does Vocal work?
Creators share their stories on Vocal's communities. In return, creators earn money when they are tipped and when their stories are read.
How do I join Vocal?
Vocal welcomes creators of all shapes and sizes. Join for free and start creating.
To learn more about Vocal, visit our resources.
Show less
I Think We're A Stone Now: You Can Now Read Ser Jorah's Heartbreaking Letter From 'Game Of Thrones'
Although Jorah may live to fight another day, we were still left with a particularly moving moment of his letter among all the puss and pebbles.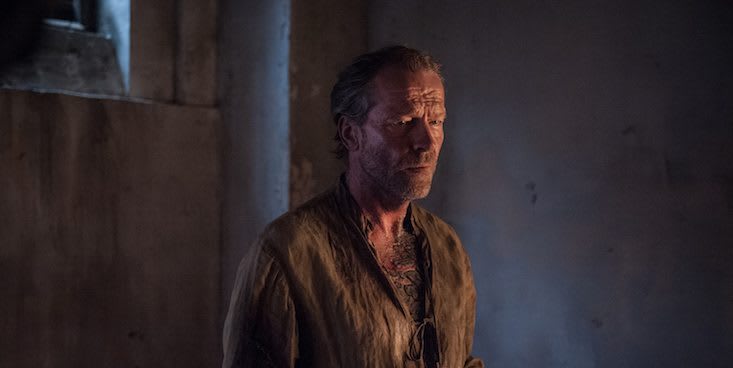 As HBO's Game of Thrones hits its stride with Season 7, the epic Ice and Fire saga continues its themes of love, loss, and revenge. While the most recent episode may have contained that bloody battle at sea and a steamy sex scene, let's be honest, all anyone is talking about is that hair (and skin) raising scene with #IainGlen's Ser Jorah Mormont.
The episode "Stormborn" saw Jorah penning a goodbye to Queen Daenerys and accepting his grim prognosis of greyscale, but it seems that fate has other ideas for the stony stalwart. Although Jorah may live to fight another day, we were still left with a particularly moving moment of his letter among all the puss and pebbles.
Game of Stones
Prior to going under the knife, Jorah spent his last night at the Citadel penning his love letter to Daenerys. It seems that Jorah will be getting a new lease of life thanks to the medical expertise of Dr. Samwell Tarly MD. Tarly, who interrupted Jorah's farewell before he could finish it. Acting as a creepy Ross in this Ross and Rachel/will they, won't they scenario for the past seven seasons, Jorah the Andal has always held a flame for his fiery queen. Thanks to HBO's Making Thrones site, we can now read Jorah's final message to Daenerys, and it is just as devastating as you would expect:
"Khaleesi,
I came to the Citadel in the last hope that the maesters could treat me, as you ordered. Even with all their arts, I am beyond any cure but the grave. I have had a longer life than I deserved, and I only wish I could've lived to see the world you're going to build, standing by your side. I have loved you since the moment I met you."
If Jorah's heart wasn't turning to stone, I'm sure it would be breaking by how. Thankfully, it looks like Jorah will have to read his sentiments to Daenerys in person. Presumably finding a cure for greyscale, Jorah and Sam's search for dragonglass could take them to Dragonstone sooner than we thought.
Forget Brienne and Tormund, Jorah and Dany are the latest couple to be shipped on Thrones. However, with Daenerys meant to be in her late teens and Jorah presumed to be in his '50s, is this creepy or cute?
We have already seen Lord Friendzone go on quite a journey across seven seasons of the Seven Kingdoms. He was cast out by Queen Daenerys (twice), kidnapped Tyrion Lannister, fought in the pits of Meereen, and had that disastrous run-in with the Stone Men of Old Valyria. We have already discussed the importance of the Mormont heir moving forward, but the question on everyone's lips is whether Jorah the Explorer will ever manage to bag his Khaleesi.
(Source: Making Thrones)