I, Tonya
The "irony free, wildly contradictory, totally true" story: a review.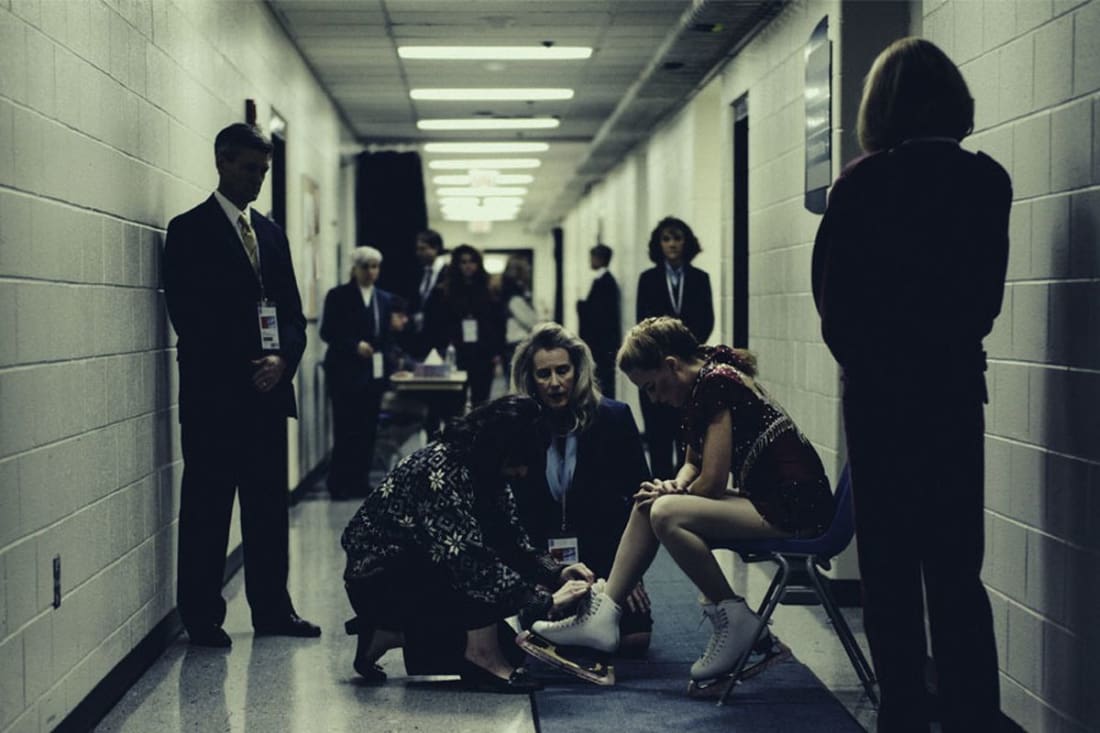 October 9 saw the US premiere of Craig Gillepsie's latest film I, Tonya at the Hamptons International Film Festival.
Starring Margot Robbie as the titular role and Sebastian Stan as her manipulative husband Jeff Gillooly, the film is a dramatized documentary about the figure skater Tonya Harding. As she rises among figure skaters in the US Championships leading to the Olympics, her husband intervenes in an unorthodox way. I, Tonya focuses on the Nancy Kerrigan (portrayed by Caitlin Carver) incident where she was struck in the knee by two men hired by Harding's husband and her ex-body guard.
The tumultuous tale is a two hour tour de force, as Gillespie paints a picture of rural Oregon, shiny figure skaters, and a chain smoking Allison Janney as Harding's bizarre mother LaVona Golden. The cast also includes Bobby Cannavale, a fast-talking reporter, Julianne Nicholson as Tonya's soft spoken and proper figure skating coach, and Paul Walter Hauser as Shawn, Tonya's bodyguard.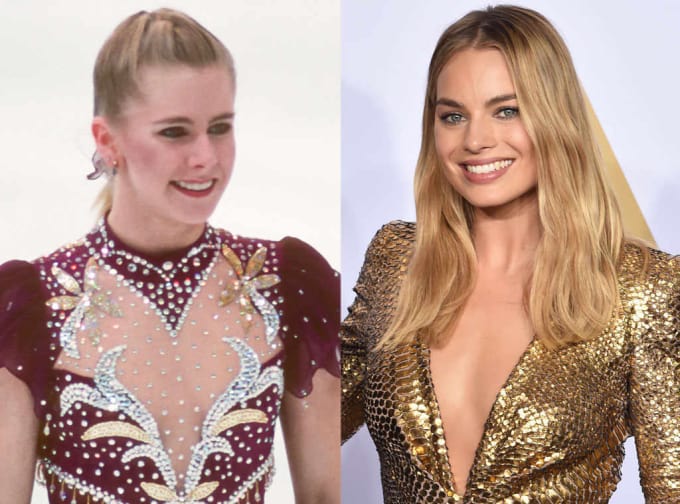 I, Tonya goes beyond just telling the story of the incident and what happened after. It is a well curated analyzation of "the incident" from every angle, starting from the very beginning. Tonya had an abusive mother growing up, who would beat her physically and psychologically. Her mother went through five husbands, and pushed Tonya perhaps a little too far. Her marriage to Jeff Gillooly was no better, where they went through phases of passion that ended in abuse.
Understanding her tumultuous upbringing shines a different light on everything. As she felt when her mother and husband would beat her, the Kerrigan incident constantly made her feel like a victim. She often looks back on what happened, but cannot dwell on it "because life goes on."
Robbie was afraid the audience would have been unforgiving of the fight scenes between characters. However, the audiences turned around quick. She reflects, "that was interesting to me, and explains something about the insidious nature of domestic violence: The audience forgave him so quickly. So how could you blame Tonya for going back to him?"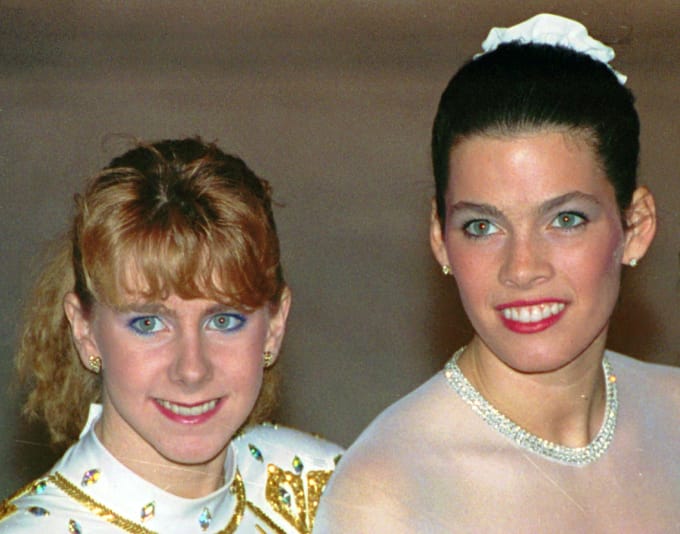 The narrative echoes the styles of Martin Scorsese's Goodfellas and Wolf of Wall Street, along with David O'Russell's American Hustle. Voiceovers and narration as the film progresses really pull the audience, and the fourth wall is constantly broken. Over 200 segmented scenes were filmed for I, Tonya.

The sweeping and beautiful camera motions should not be ignored. Gillespie has our attention from the start. There were a few instances where I took a second to realize where the camera was going and how smooth motions were. Similar to Birdman and American Hustle, the camerawork of I, Tonya pulls audiences in as we are in the middle of the action.
Steven Rogers's script was featured on the 2016 Black List on the most-liked scripts of the year. Tonya had been in contact with the filmmakers for the extent of filming in order to ensure accuracy.
Gillespie is known for The Finest Hours, Million Dollar Arm, and Lars and the Real Girl. I, Tonya is a tangent from his previous films, as the sports biography black comedy drama is an entirely different animal, and creates a genre of its own. The creative retelling of what turned the 1994 Winter Olympics into an absolute media frenzy is not to be missed.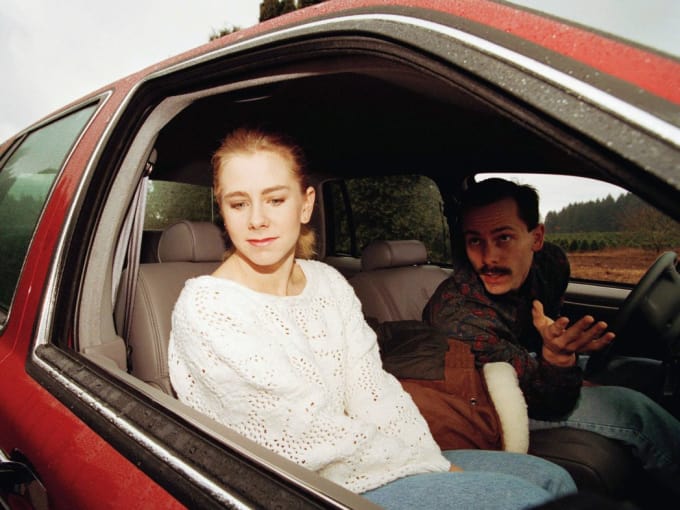 Harding was an extremely talented figure skater. She was the first American woman to land a triple Axel jump in competition. She started to skate at age 3, and impressed so many, winning competitions and perfecting the triple Axel jump and rising among the ranks. However, things took a turn for the unexpected.
On January 6, 1994, Nancy Kerrigan was attacked by Shane Stant after a practice session. She was struck in above the knee, which led to only severe bruising. The effort to sabotage Kerrigan in order the advance Harding in the 1994 Winter Olympics in Lillehammer. Stant was hired by Gillooly, and ultimately, he and her ex-body guard were charged with conspiracy for the involvement of injuring Kerrigan. Harding pled guilty to conspiring to hinder persecution of those involved.
Both Harding and Kerrigan wound up attending the Winter Olympics. Harding finished eighth. Kerrigan recovered miraculously and won the silver medal.
Kerrigan was forced to pay $160,000 of fines and forced to withdraw from the 1994 World Figure Skating Championships and resign from the United States Figure Skating Association. The United States Figure Skating Association decided she kew about the attack before it happened, and displayed "a clear disregard for fairness, good sportsmanship, and ethical behavior."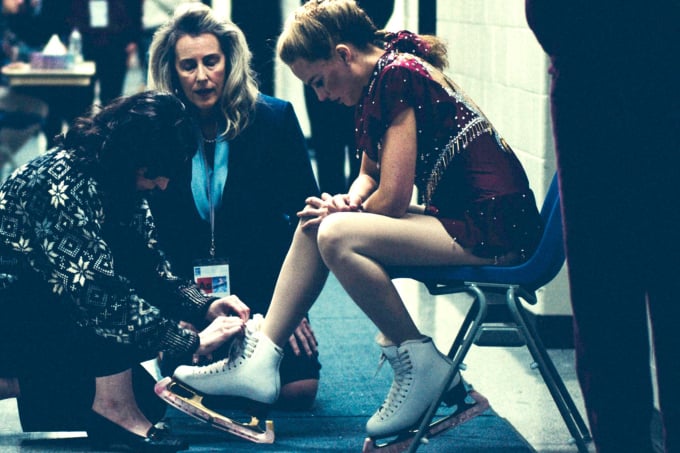 Margot Robbie is not a force to be reckoned with in I, Tonya. Although she is a member of an amateur ice hockey league, Robbie had to train and become an Olympic level skater for I, Tonya. She initially thought that the tale of Harding was complete fiction. She told W, "I thought the writer was so quirky and crazy to come up with this stuff," and is still astonished by the insane story Harding was wrapped up in.
I know it's only October and I haven't even made my movie list for this year's Oscar season, but I would be beyond shocked if Margot Robbie didn't take home this Oscar, let alone get nominated for Best Actress in a leading role. She even sews her own costumes in the film as Tonya (which have become iconic).
Allison Janney also shines as Tonya's forceful mother LaVona. She was so in the moment throughout filming; she often improvised lines when they felt right. And they worked. Audiences will love to hate her, and hate to love her if only because her presence on the screen is so outrageous.
Overall, casting was amazing. Each character telling their side of the story and intertwining their involvements in Tonya's story made it an absolute blast to watch. All the angles of the story were outrageous, and viewers get a taste of "where are they now?" telling the story retrospectively. Truths are changed overtime, but we have to take what is unfolding before our eyes for what it's worth: pure insanity.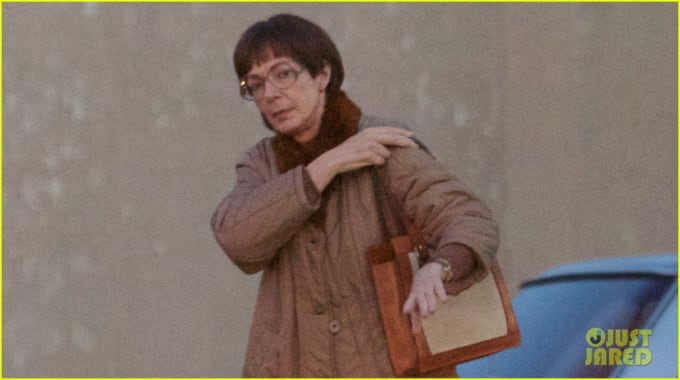 At the end of the film, a jaded and older Tonya reflects on her career. She says, "I was loved for a minute, and then I was hated, and then I was a punchline forever." Now, Tonya stays away from the spotlight.
Harding's relationship never mended with Kerrigan. Or her mother.

Wide release for the film is set for December 8.