Geeks is powered by Vocal creators. You support
Alexandrea Sams
by reading, sharing and tipping stories...
more
Geeks is powered by Vocal.
Vocal is a platform that provides storytelling tools and engaged communities for writers, musicians, filmmakers, podcasters, and other creators to get discovered and fund their creativity.
How does Vocal work?
Creators share their stories on Vocal's communities. In return, creators earn money when they are tipped and when their stories are read.
How do I join Vocal?
Vocal welcomes creators of all shapes and sizes. Join for free and start creating.
To learn more about Vocal, visit our resources.
Show less
In Defense of Libraries
Knowledge Soothes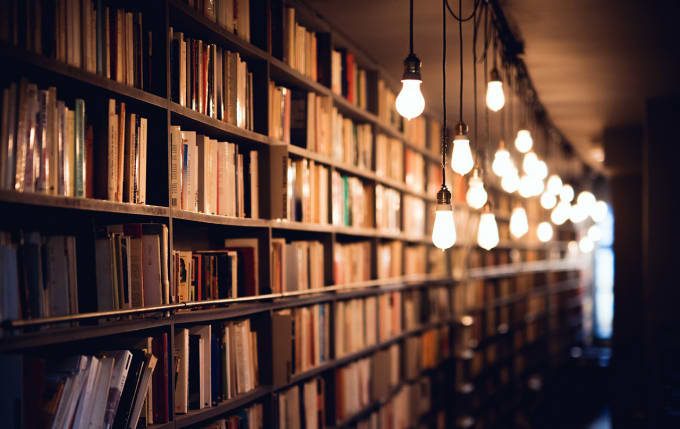 Lately I have seen a lot of articles on the fall of libraries, how they are about to go extinct if we don't save them. We see libraries getting closed down, art programs getting cut, essentially we are seeing the art of knowledge and self expression die off. In addition to personal reasons for needing libraries around, they are also a beautiful place for free knowledge, for those who cannot afford to buy books. For those who can not afford a computer for access to internet, it is a place for people who can not afford basic forms of knowledge to go and indulge in the information that libraries have to offer. Libraries are the backbone of our society; a place for knowledge and art, a place for people to retreat to when they need a safe haven for their ideas. I am one who has great belief that libraries are an essential part of our society as a whole. When the world gets to loud, and the thoughts inside my head get to busy, I can always take comfort in one single place. Thousands of single places, really. Any and all libraries. Nothing gives me the sense of serene comfort like being around hundreds and hundreds of books. Thousands of worlds and ideas surrounding me and all of a sudden I don't have to be in reality anymore. I can curl up with a classic or turn to something new I have yet to discover and find my heart in something new. The simple act of opening a book and losing yourself in its words seems like such a small action but it can open your mind and your heart and take you to new places. You can discover things you never knew before, about the world and about yourself. Another person's words can inspire you to create, speak out, and even live differently. Another person's ideas can ignite your own, causing a beautiful creative revolution. I know that no matter what life brings, I can always find a library with a big comfy chair, and curl up with a book; a book whose words dance through my mind with spectacular color and musical celebration. I can lose and find myself in the heart of a story either new to me, or completely comfortable and predictable. As a writer I can often see where a story is going to go within its first few pages, but that has never dulled the journey and authors words take me on. Many stories may take a similar path but an author's individual words, and the heart and perspective that they put into a plot line everyone has read before is what makes art unique. It is what makes our hearts and minds full, and it is what keeps us coming back to art. We don't continue to read books to read the same story over and over again, we continue to read to discover something we didn't notice before. We come back to books because of the way the stories are told. We keep being told that libraries are dying, being wiped out by digital books and the fall of literacy, but the truth is as long as people seek knowledge, truth, and creativity, there will be libraries. There will be places people can go to retreat into stories, a place where people can find their voice and themselves. Libraries will remain a place to find safety in knowledge, strength in truth, and relief in creativity. I will continue to find comfort among books and find myself in stories. So when the world gets to loud, and the thoughts in my head get too busy, I will always retreat into a story.