Indie Film News: 'The Call of the Void' Teaser Released
Upcoming indie film 'The Call of the Void' releases its cryptic first teaser trailer and poster.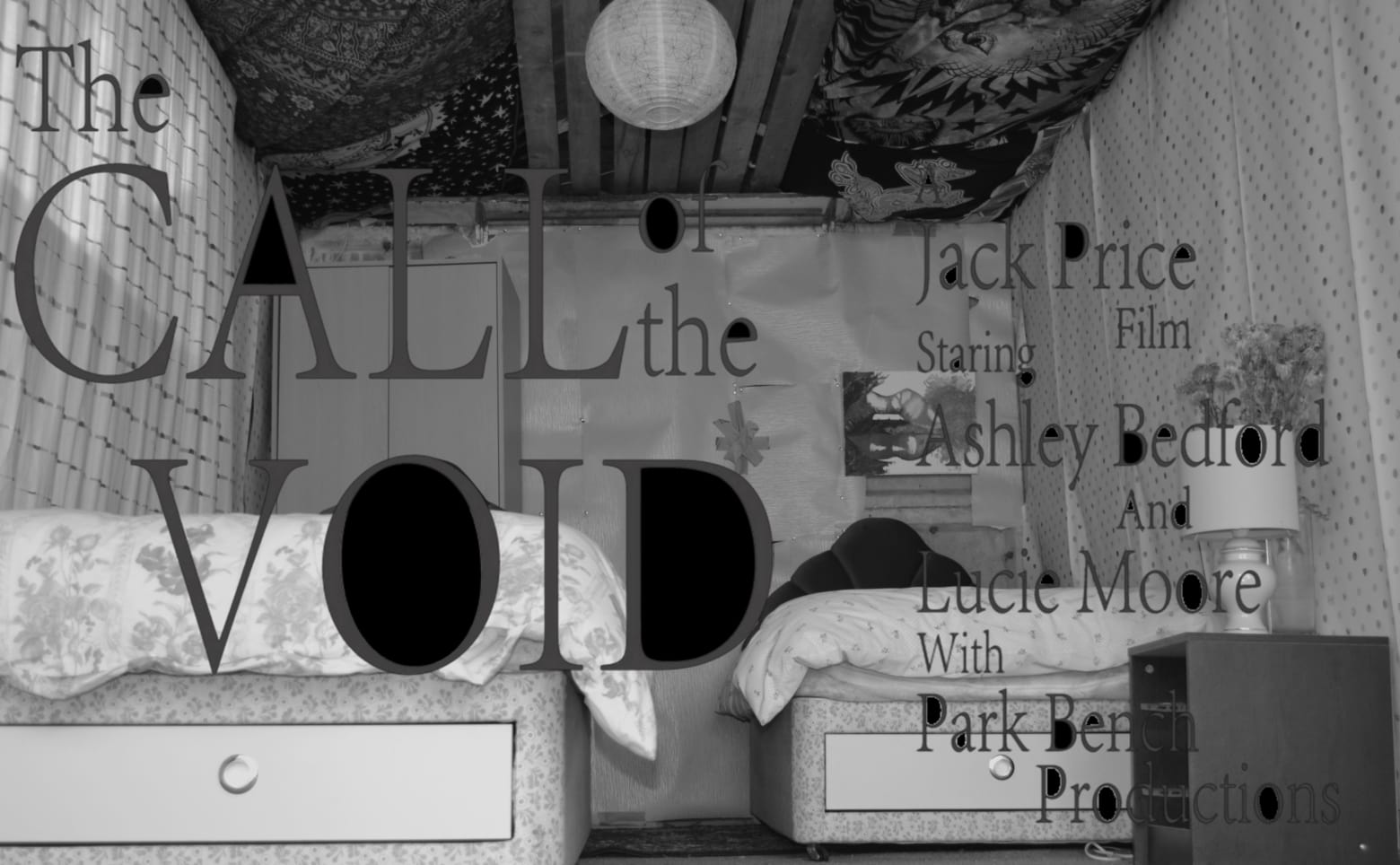 Excellent news for indie film fans; today saw the release of the first promotional material for hotly anticipated short film The Call of the Void'; an abstract commentary on the complexities of a modern life, which exists in tandem with a social media reality of our own design, and one man's journey towards answering the unanswerable, and it has been worth the wait.
The poster builds on set photos of the claustrophobic room at "Hostel Dice," released a couple of weeks ago, but sees a shift to black and white that has fans asking themselves whether this will be the shooting style of the entire project. The text accompanying the image of the narrow hostel room that reportedly makes up a majority of the film's limited set is reminiscent of that used in promotional material for the films of Alfred Hitchcock and perhaps provides further evidence that The Call of the Void will take us down a sweeping psychological path. Eagle eyed viewers have already noticed that there looks as if a door hidden behind the wallpaper on the back wall and many have been questioning what this might mean about the characters and events that take place within this claustrophobic space.
Production Company Park Bench Productions are named on the poster as well as staring performers Ashley Bedford and Lucie Moore. (More words from them in previous articles on Geeks.Media) It is interesting to note that Park Bench Productions have thus far been predominantly a music video and media production house, with this being only the second indie film they have produced (Frames is set for release in the coming weeks, also staring Bedford and directed by Price) and because of this we expect music and rhythm to feature as a prominent texture in the movie. It has been confirmed this week that the music for the film will be provided by Alex Lewis, who has worked with director Jack Price previously sound tracking theatre projects and is a member of the rock band White Eskimo.
'The Call of the Void' Official Teaser #1
The teaser itself gives a sonic indication of the direction of the project. The camera peers into the room through a peephole set into a door (not the one that's papered over) and a wooden knock sets the camera sea-sickeningly shaking before it opens into the room with a squealing metallic scrape. The contrast between the wooden knock and metallic swing demonstrate that things may not be exactly as they seem within the narrow rooms of "Hostel Dice." The sound jars the viewer and along with the bobbing, swinging camera ensures that their perception of the hostel room is warped and abstracted, potentially a sign of things to come. With shooting starting on Tuesday, only time will tell.
For more information on The Call of the Void and details on how to attend the live stream premiere from the comfort of your own home head over to;
Facebook: @thecallofthevoidfilm
Twitter: @TheVoidFilm
Instagram: @callofthevoid_film