Geeks is powered by Vocal creators. You support
Geeks Staff
by reading, sharing and tipping stories...
more
Geeks is powered by Vocal.
Vocal is a platform that provides storytelling tools and engaged communities for writers, musicians, filmmakers, podcasters, and other creators to get discovered and fund their creativity.
How does Vocal work?
Creators share their stories on Vocal's communities. In return, creators earn money when they are tipped and when their stories are read.
How do I join Vocal?
Vocal welcomes creators of all shapes and sizes. Join for free and start creating.
To learn more about Vocal, visit our resources.
Show less
Interview with Chris Pardal, Star of 'Corbin Nash'
In our interview with the dancer-turned-actor, Chris Pardal discussed his new horror flick 'Corbin Nash' and shared his insights about the joys of the filmmaking process.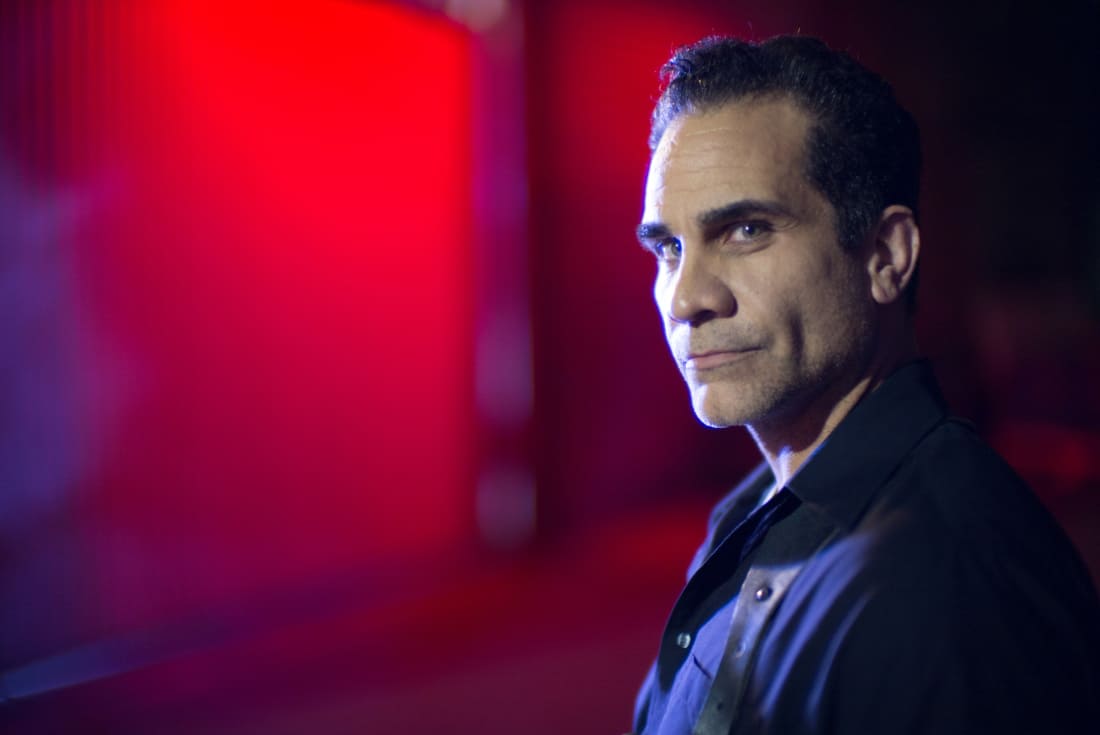 Chris Pardal, born in Bridgeport, Connecticut, first launched his career in the arts as a dancer, performing in nightclubs and various hip-hop groups. His talent for dance was quickly recognized, and he was invited to join the dance departments of the University of South Florida and St. Petersburg College. It was during his university days that he encountered the drama department, through which he eventually came to acting and writing. The rest, as they say, is history.
Most recently, the dancer-turned-actor can be seen in Corbin Nash, a film whose all-star cast includes Malcolm McDowell (A Clockwork Orange), Rutger Hauer (Blade Runner), Bruce Davison (X-Men) and Corey Feldman (The Goonies). The recently released supernatural horror film is a compelling story about a murdered cop-turned-vampire hunter seeking vengeance on the streets of L.A–Pardal plays Frank Sullivan, partner of the murdered cop. In an interview with Geeks, Chris delved into his role in Corbin Nash, shared his inspirations for acting and some of the behind-the-scenes action that took place on set.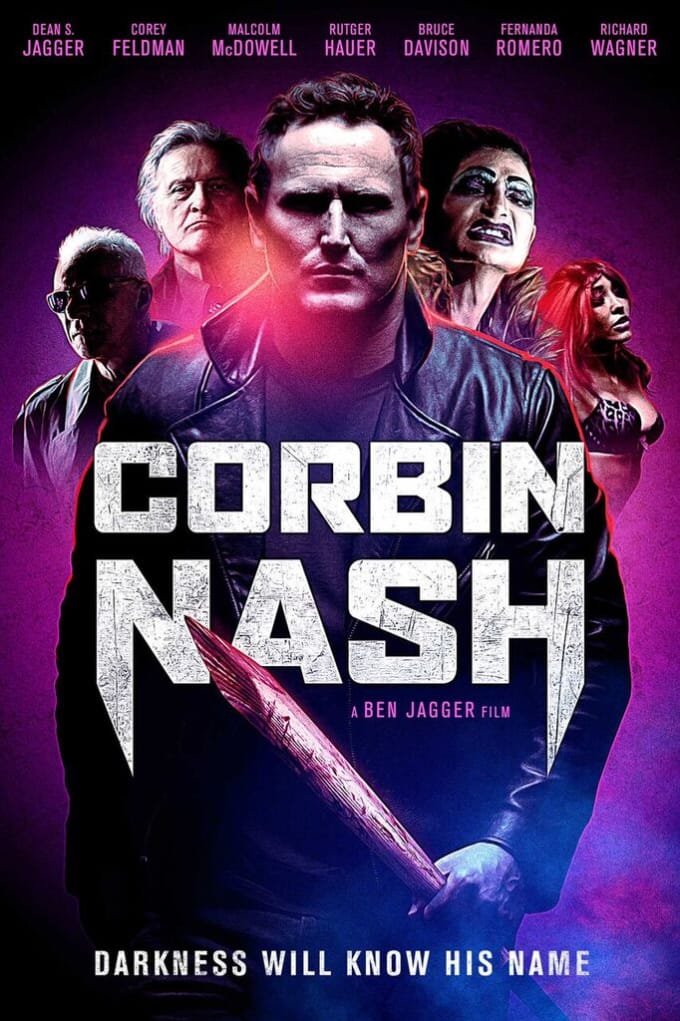 Geeks: Three words to describe Corbin Nash (and why) – go!
Chris Pardal: Bloody, Riveting & Fun! There's a lot of blood, but not just for the sake of blood. It's a pretty compelling story about a long line of vampires and vampire-hunters that will have vampire fans enjoying the movie following many of the rules within the vampire universe, with a lot more added elements to enjoy. A fun movie to watch on a scary-movie date night or with a bunch of friends, chicken wings and beer.


Tell us about your character, Frank Sullivan. Where did you find your inspiration for him? What preparation went into creating your character?
As an actor, it's not unlikely to feel that there are characters, who if existed in real life, you wouldn't want to know, let alone hang out with. Frank Sullivan is a guy I adore very much. Even watching him onscreen, I admired him and his love of his partner, Corbin. He's a man's man and somebody I would be best friends with.
I talked to L.A. police detectives, homicide detectives, and street cops about things that they have seen. I have spoken to police officers before, but I wanted to get a sense of what it is like to see the worst of the worst and become desensitized to it, because you have to. The answer is you get used to it and I think psychologically from my own research and philosophy is that there is a part of the brain that just shuts down. Some of the things that you see because you realize that the brain has to protect itself from going crazy. To see stuff like that, to know that there are things that you do, arrests that you make, criminals that you know get off on a technicality. One detective I talked to said when you've been on the job long enough, you see a lot of these criminals get out, and get back on the street… what really sucks is that a lot of them go back to what they are doing and that's really tough. Knowing that they are back on the street and it's all you can do to not take the law in your own hands. That was one of the things I wanted to do, really understand and not just play the cop who has seen this stuff. What is the mindset? What keeps you from doing it? For me I could not be a cop because what would it take to not think; this could be my daughter, my son, my wife, my niece, my friend's kid, what would it take for me not to take the law into my own hands?
What was it like to work with Corey Feldman? Any on-set antics to share?
Corey is so fun, down to Earth and very professional. We had some very long and very late shoots going into the morning and he was there with us, cracking jokes, always in character and very professional. He's a pro.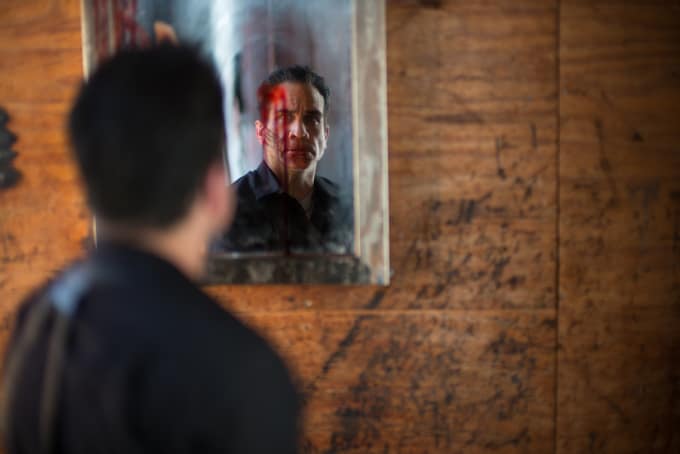 Were there any challenges making this script come to life?
With any new project comes challenges. I don't think there's any movie that doesn't have hurdles and obstacles. What differentiates one movie experience from the next is how those challenges and obstacles are handled during the process. On our set, everyone was so committed to making something wonderful so it was nothing but love all the time.

Changing gears, what is your favorite part of the filmmaking process as a whole?
Oh wow. It's such a collaborative art with so many steps. As an actor, it's the detective work that we do when we read a script so that we can create the right backstory. I'm also a sucker for the creative process that goes on in the beginning. Before it's written, somebody has an idea, gets inspired and creates an entire world from scratch and puts it on paper. Being a writer, I love that part of the process. That's why I loved Corbin Nash; it was already written by the time I met Ben and Dean Jagger but I could tell that this was something that they and Chris Taylor, the other writer, put a ton of love into from birth to the red carpet premiere. 

What inspired you to act?
I want to offer catharsis for guys who find it difficult to express emotions, which is probably most. We're always told to "be a man" by everyone growing up and I believe that repression has caused a lot of issues in our society. Then we're told not to do masculine things, fighting, aggressive sports, etc. So now they have no outlet. I also think that people can see that expression of feelings and maybe be moved, which is a positive thing. I also act for the ladies too!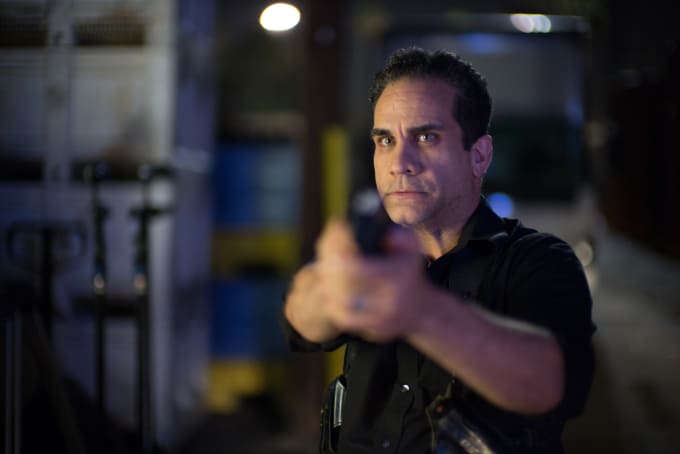 Which roles would you love to play again in the future?
Frank Sullivan in the Corbin Nash sequel. Wink wink. I really adore the anti-hero characters and would love to sink my teeth into a role such as Tony Soprano, Walter White, Dexter, or Spawn.

What happens on film sets, that most people don't know about?
Work. Long hours. Passion and commitment. It's funny because even friends and family have no idea how much work happens on sets and how long things take. Everyone wants to make a great movie—and they should!

What were your favorite films or TV series growing up?
Rocky, Somewhere in Time, Romeo & Juliet, Star Wars, Karate Kid (I can't wait to see the spin-off series, Cobra Kai!!!), Titanic. I love tragic romance.
What upcoming projects do you have on deck?
I'm starring in a movie called, RAVE, about an undercover cop who infiltrates the Tampa Bay rave scene in the late 90s to bust the city's biggest ecstasy dealer. I also have a movie in post-production that's a secret, but I'll be bragging about it to ya when it comes out in September! Honestly, if you like my Facebook page, I keep it up to date with all of my latest work and some fun stuff too.
Learn more about Chris Pardal at chrispardal.com and follow him on Twitter and Instagram.