Geeks is powered by Vocal creators. You support
Ghezal Amiri
by reading, sharing and tipping stories...
more
Geeks is powered by Vocal.
Vocal is a platform that provides storytelling tools and engaged communities for writers, musicians, filmmakers, podcasters, and other creators to get discovered and fund their creativity.
How does Vocal work?
Creators share their stories on Vocal's communities. In return, creators earn money when they are tipped and when their stories are read.
How do I join Vocal?
Vocal welcomes creators of all shapes and sizes. Join for free and start creating.
To learn more about Vocal, visit our resources.
Show less
Josh Gad Shuts down Homophobic Critics Whining About Gay Character's Inclusion in 'Beauty and the Beast'
The news that LeFou, will be Disney's first ever gay character moved many to call for a boycott of the live-action adaptation.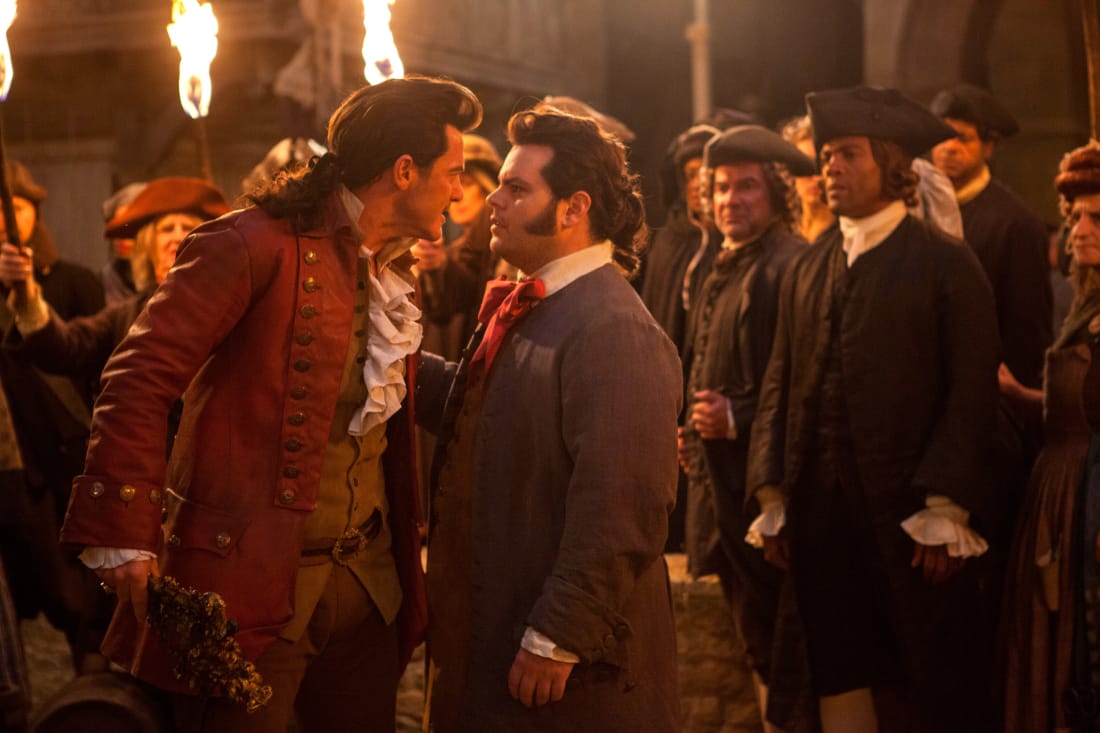 Beauty And The Beast, a film that depicts the blossoming relationship of a young woman imprisoned by a beastly creature, has recently drawn immense controversy surrounding the sexuality of a secondary character. The news that Gaston's sidekick, LeFou, will be #Disney's first ever gay character caused a movie theater in Alabama to ban viewings of the film at their theater and moved many others to call for a boycott of the live-action adaptation.
#JoshGad, the actor who playes LeFou in the film, recently spoke out against this controversy and reveals why the film is such an important watch for viewers today.
"The Film Is One Of Inclusiveness"
Gad, who portrays the loyal sidekick at the heart of the controversy, shut down the criticism of his character's sexuality, noting that the "film is one of inclusiveness" and that it has "something to offer everyone." In the film, LeFou has a crush on his pal, the handsome, self-absorbed villain Gaston and LeFou has what Gad calls a "subtle but incredibly effective" scene during the film's finale that hints at a happily ever after.
The #Frozen star went on to add:
"There is so much fear out there of that which we don't understand, that which we don't know... [You] have a character in Gaston who uses his charm offensive to whip other people into a frenzy to go and attack somebody they've never met. Somebody that's different. Somebody that only represents a danger because [Gaston] says that he represents a danger."
He added that a central theme of the film and story - originally written 300 years ago - is to "never to judge a book by its cover," making it particularly ironic that so many are commenting on the film before having seen it.
What Others Think Of The LeFou Controversy
There are many that certainly have their own feelings and beliefs when it comes to how Disney is handling this controversy and they have taken to Twitter to post their opinions on the issue.
Many resort to trusty ol' sarcasm to attempt to understand this controversy.
Sarcasm Is The Key To Everything
Many resort to trusty ol' sarcasm to attempt to understand this controversy, stating how unbelievably terrible it is for a film to feature a gay character while depicting the love between a woman and "horned wolf-bear."
Beauty and the Beast has a gay character!? Disguting. Children need to know that love should only be between a woman and a horned wolf-bear.
— Chris R. Wright (@chrisrwright) March 5, 2017
Christians call the gay character in Beauty and the Beast "unnatural", yet are totally fine with Satanic talking candles and teapots.
— Robert Berry (@retrocrush) March 5, 2017
Girl falls in love with humanoid beast captor with anger management issues, but the gay character is too scary 


— Zelda Williams (@zeldawilliams) March 4, 2017
Questioning The Logistics Of The Love Between Belle/Beast
Tyler Oakley and Bambi St Jay point out the oddity of a young woman falling in love with "a buffalo" yet the inclusion of a gay character seems to be the breaking point for many.
imagine boycotting beauty & the beast because of a gay character while being totally cool with a teenage girl falling in love with a buffalo
— Tyler Oakley (@tyleroakley) March 5, 2017
LOL in beauty and the beast a girl falls in love with a buffalo yet some are more concerned about the gay character?! Smh
— Bambi St Jay (@TheBambiStJay) March 6, 2017
A Suggestion Given For Another Gay Couple Rather Than LeFou/Gaston
I actually have to agree with this one. Cogsworth and Lumiere, voiced by #SirIanMcKellen and #EwanMcGregor respectively, could have easily been a double whammy for the powerhouse studio: the first gay, inanimate object couple!
But who else could they have made gay in Beauty and the Beast?!?! 
— Common Gay Boy (@CGBPosts) March 6, 2017
Referring Back To The Original "Gaston" Song
These posters bring up the original 1991 #AcademyAward-winning film and how #LeFou, animated or not, was clearly into Gaston without having to shout it from the rooftops - rather than shouting it, he sang it.
Apparently the little guy who did a whole song about how he wanted to fuck Gaston is gay in the new Beauty and the Beast.
— Mike Lawrence (@TheMikeLawrence) March 5, 2017
The homophobes have me extremely confused. Have they seen the original Beauty and the Beast? LeFou has always been gay I thought?
— Alyssa Gill (@playlikeray) March 5, 2017
People mad at LeFou for being gay in beauty and the beast clearly haven't heard the lyrics to 'Gaston'
— James (@JLeggss) March 7, 2017