Geeks is powered by Vocal creators. You support
Trevor Wells
by reading, sharing and tipping stories...
more
Geeks is powered by Vocal.
Vocal is a platform that provides storytelling tools and engaged communities for writers, musicians, filmmakers, podcasters, and other creators to get discovered and fund their creativity.
How does Vocal work?
Creators share their stories on Vocal's communities. In return, creators earn money when they are tipped and when their stories are read.
How do I join Vocal?
Vocal welcomes creators of all shapes and sizes. Join for free and start creating.
To learn more about Vocal, visit our resources.
Show less
Lifetime Review: 'Revenge Porn'
Elisabeth Rohm fights against a virtual misogynist in this solid Lifetime drama.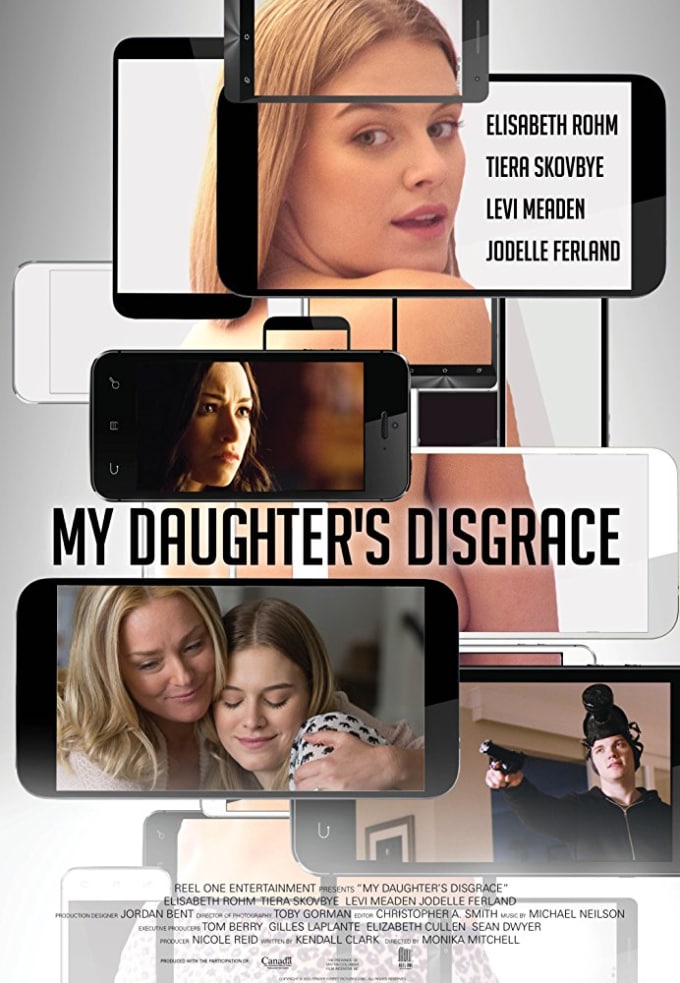 Released in 2016, Revenge Porn (alternately given the somewhat problematic title My Daughter's Disgrace) premiered right after Lifetime's much-hyped remake of one of their most classic movies, Mother, May I Sleep with Danger? If one looks at the tweets sent out regarding the movie, it seems the general consensus was that Revenge Porn was a lot more entertaining than the vampire-centric reboot. And no wonder; Revenge Porn not only is an entertaining yarn with a great cast to boot, it also carries the same underlying empowering message against slut-shaming.
High school senior Peyton Harris (Tiera Skovbye) has it pretty good right now. Not only are her parents, Elaine and David (Elizabeth Rohm and David Lewis), the laid-back sort of parents all high school kids dreamed of having, she's been accepted into her dream school with a scholarship and has gained several new friends as a result, including a potential boyfriend, Dominic (RJ Fetherstonhaugh). Anyone who knows Lifetime, however, knows that Peyton's idyllic life is about to be turned upside down.
It happens via the photos Peyton took for a breast job she was considering having before college, which are suddenly sent to virtually everyone Peyton knows, including Elaine and David. The photos originate from revenge porn website ExMyEx, run by greedy sexist pig Carl Cook (Levi Meaden). With the police unable to help, Elaine's attempts to help Peyton result in retaliation from Carl, who uses his immense hacking abilities to terrorize the Harris family. With her family threatening to fall apart, Elaine must fight to protect her daughter and stop Carl's rampage, which hits closer to home than Elaine initially realizes....
Revenge Porn has a similar plot to Break-Up Nightmare, which was released in the same year, and gets most of what made it enjoyable right. The plot develops nicely, giving us a chance to know Peyton. Some might be tempted to label her a Mary Sue due to the perfect life she's portrayed as having, but the movie portrays her in such a positive light and Tiera Skovbye gives authenticity to her performance; that makes it impossible not to love Peyton and feel sorry for her when her ideal life begins to unravel.
As with Break-Up Nightmare, Revenge Porn makes it clear from the get-go where the blame truly belongs: on Carl Cook. Slut shaming is prevalent throughout the film's first act, with several of Peyton's classmates and even her father initially blaming her for the photos being leaked. But despite the heartbreak the bullying gives her, Peyton doesn't allow herself to feel responsible for her trauma. Instead, she stands strong against the negativity and defends herself against those blaming her, at one point confidently asserting, "I am the victim!"
In the acting department, everyone gives their character real effort and no one feels like they don't belong. The talented Elizabeth Rohm gives a powerful performance as a mother determined to bring down the man responsible for her family's torment, and David Lewis, while initially less than supportive to Peyton, reverses the typical "Jerk Dad" Lifetime trope and shows that, above all else, he loves his daughter. Levi Meaden also stands out as the film's sleazy villain, making Carl particularly squirm-inducing for a TV-14 film. In surprisingly memorable minor characters, RJ Fetherstonhaugh gives an adorably genuine performance as Peyton's love interest and Madison Smith also makes a few brief (but strong) appearances as the initially friendly and covertly unsavory Colin.
Revenge Porn, however, has a few snags. The film's middle begins to slow to a bit of a crawl, with the film's middle act mostly consisting of Elaine meeting with Carl's other victims to find ways to have him charged and Carl using his unrealistically massive hacking abilities to torment her and her family. Though, in the film's defense, the climax (short as it may be) was very intense and well worth the time it took to build up to it.
I've always believed that, with good acting and a well-written plot, any Lifetime film can be a worthy watch, and Revenge Porn excellently displays this. With powerful performances, a powerful message, and drama to satisfy the cravings of many a Lifetimer, this should be one to keep on the DVR for a lazy Sunday afternoon.
Score: 8 out of 10 paint ball shooting drones.