Geeks is powered by Vocal creators. You support
Jacob Elyachar
by reading, sharing and tipping stories...
more
Geeks is powered by Vocal.
Vocal is a platform that provides storytelling tools and engaged communities for writers, musicians, filmmakers, podcasters, and other creators to get discovered and fund their creativity.
How does Vocal work?
Creators share their stories on Vocal's communities. In return, creators earn money when they are tipped and when their stories are read.
How do I join Vocal?
Vocal welcomes creators of all shapes and sizes. Join for free and start creating.
To learn more about Vocal, visit our resources.
Show less
Marvel Prepares to Showcase Its "Legacy"
Fan-favorite characters and storylines are expected to return in the latest chapter of Marvel Comics storytelling.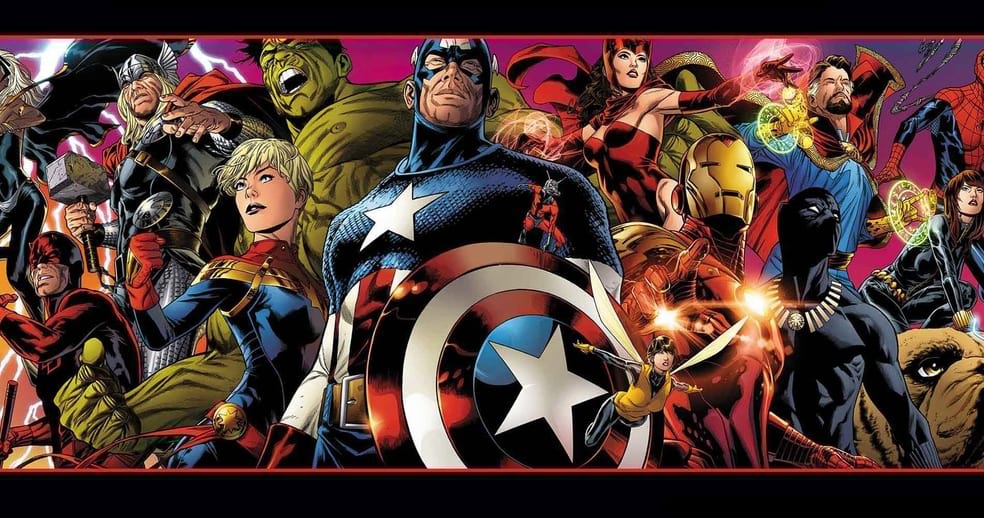 The House of Ideas is about to celebrate its legacy.
Multiple comic book media outlets such as Bleeding Cool, Comic Book Resources, and Newsarama have reported that the Marvel Universe is going to bring back several characters and storylines in its upcoming companywide storyline: Marvel Legacy.
Marvel Legacy will kick off the storyline with a special one-shot from the creative team of writer Jason Aaron (Astonishing X-Men, Thor, and Wolverine & The X-Men) and artist Esad Ribic (Loki, Secret Wars (2015), and Thor: God of Thunder). The one-shot, which is scheduled to drop on September 17, is expected to bring several characters and concepts back to the forefront in the Marvel Universe. There have also been rumblings that the milestone issue may involve a death of a current character, which many industry insiders have pointed to the latest incarnation of Thor: Jane Foster.
One new superhero team that Aaron and Ribic are expected to introduce in this one-shot are the Avengers of 1,000,000 BC. CBR revealed that the Avengers 1,000,000 BC line-up is supposed to include classic cosmic and mythical characters such as Odin, Iron Fist, Starbrand, Ghost Rider, Phoenix, Agamotto, and Black Panther. Also, fans are also allegedly going to learn the Marvel Universe's origin. According to a statement from CBR stated the origin's reveal would "see shockwaves that affect every aspect of the Marvel Universe in the months and years to come."
The one-shot is expected to set-up for all 53 Marvel Universe series that will intersect with this massive storyline. Several of the series' original numbering will be restored! Amazing Spider-Man will become the longest running series in Marvel Comics with issue 789. The second and third longest running titles are expected to be Incredible Hulk and The Mighty Thor with issues 709 and 700 respectively. To tease the fans, Marvel Comics released GIFS of several titles that emulated classic covers that ranged from Fantastic Four #159 (1975) and "The Death of Captain Marvel" (1980) to The Incredible Hulk #340 (1988) and The Infinity Gauntlet #1 (1991).
Marvel also revealed the titles to some of its future stories including:
Amazing Spider-Man #789: "The Fall of Parker."

Daredevil #595: "Mayor Fisk."

Defenders #6: "Kingpins of New York."

Doctor Strange #381: "Loki: Sorcerer Supreme."

Guardians of the Galaxy #146: "Infinity Quest

Incredible Hulk #709: "Return to Planet Hulk."

Jean Grey #8: "Psych War."

The Punisher #218: "Frank Castle: War Machine."

Uncanny Avengers #28: "Stars and Garters."

X-Men Gold & X-Men Blue #13: "Mojo Worldwide, Parts 1 & 2."

Based on the titles of these storylines, GEEKS believe that Amazing Spider-Man issue 789 will see the return of the unfortunate Parker Luck that could crumble Peter Parker's latest good fortunes.  Meanwhile, Spider-Man's longtime ally, Daredevil, will have to come to accept their mutual foe, Wilson Fisk's new role as Mayor of New York City in the 595th issue of his solo series.  The Defenders might see the all-out war between Diamondback and Fisk in the "Kingpins of New York," as Doctor Strange confronts "Loki: Sorceror Supreme" in issue 381.  The Guardians of the Galaxy could revisit the classic 1991 crossover: "The Infinity Gauntlet."

The legendary Jean Grey will have a long-awaited confrontation with the newly villainous Emma Frost in "Psych War," which is expected to start on the eighth issue of the X-Man's solo series. Meanwhile, The Hulk is expected to return to his prison planet to commemorate the tenth anniversary of Greg Pak's signature storyline in The Incredible Hulk's 709th issue. Finally, for the first time since March's ResurrXion, both X-Men: Gold and X-Men: Blue teams will crossover as the villainous Mojo rears his ugly head once again in the two-part "Mojo Worldwide" storyline.
Marvel Legacy will start its highly anticipated storylines during the Fall of 2017.