Geeks is powered by Vocal.
Vocal is a platform that provides storytelling tools and engaged communities for writers, musicians, filmmakers, podcasters, and other creators to get discovered and fund their creativity.
How does Vocal work?
Creators share their stories on Vocal's communities. In return, creators earn money when they are tipped and when their stories are read.
How do I join Vocal?
Vocal welcomes creators of all shapes and sizes. Join for free and start creating.
To learn more about Vocal, visit our resources.
Show less
Marvel's 'Inhumans': Set Photos Suggest The Alpha Primitives, The Royal Family's Slaves, Will Appear
The world was a very different place back in 1965, when the Inhumans made their debut in Fantastic Four #45.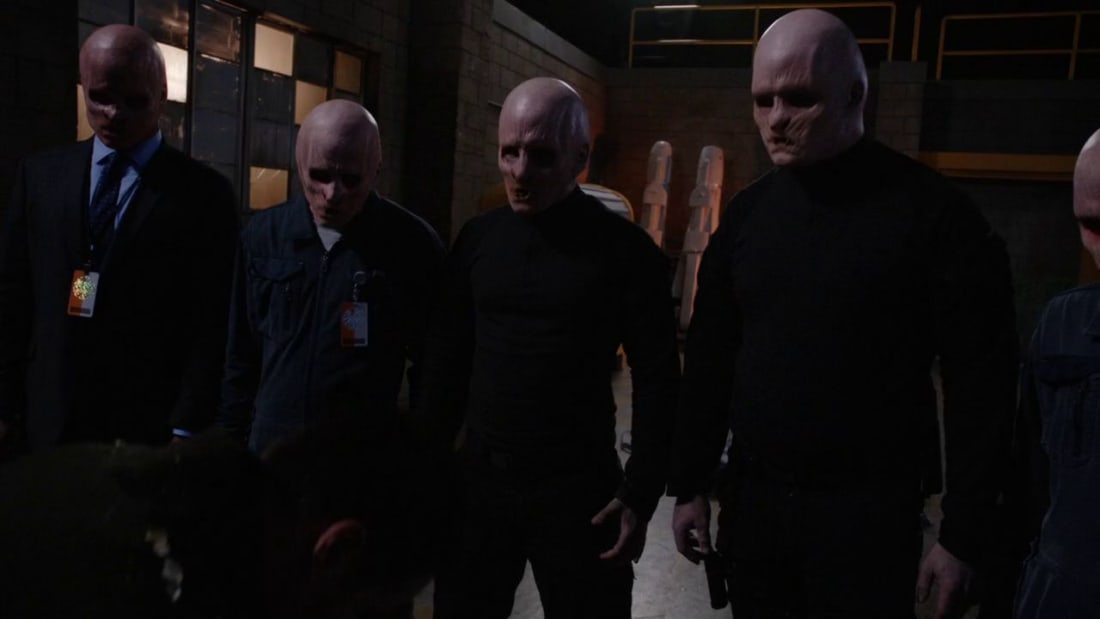 The world was a very different place back in 1965, when the Inhumans made their debut in Fantastic Four #45. Back then, the Rolling Stones were on a world tour, Muhammad Ali was tussling with Sonny Liston, and one NASA astronaut was about to undertake the first spacewalk. Against this backdrop, Marvel began to develop a strange race of powerful beings known as the Inhumans — and I suspect there are a lot of social elements that would make present-day society wince.
Take, for example, the Alpha Primitives. According to the comics, an Inhuman geneticist named Avadar persuaded the ancient Inhuman rulers to let him develop a slave-race. He created the Alpha Primitives, a subhuman species who are genetically manipulated to have only the most basic thoughts and emotions. They look after all the basic tasks in the city of Attilan, from sanitation to food production. Given the disturbing idea of a 'slave race' that serves the heroes, nobody had expected this race to appear in Marvel's Inhumans — until today.
The Alpha Primitives seem to be in 'Inhumans'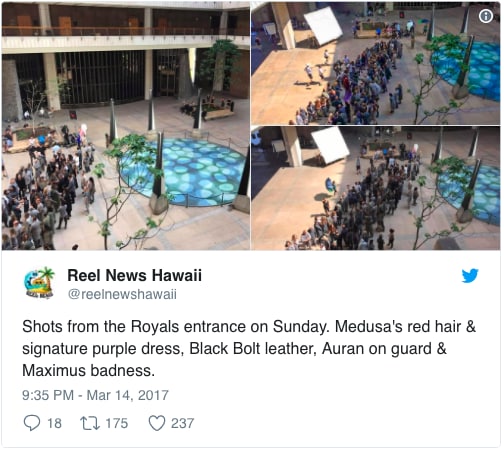 Reel News Hawaii is swiftly proving to be the ultimate source of Inhumans news, posting countless set photos. These latest images give us our first glimpse of Medusa's iconic red hair and Karnak's distinctive green hoodie; they also show what seem to be Alpha Primitives.
We've already seen a version of the Alpha Primitives in #AgentsOfSHIELD Season 3, when Doctor Radcliffe was forced to experiment with Terrigenesis. His experiment reduced Watchdogs to physical powerful servants of Hive, without thought or mercy. Even Radcliffe himself was appalled at the result.
Now, let's be clear; these are set photos. At first glance, they definitely seem to be Alpha Primitives — but they don't tell us how close to the comics this series will go. They don't tell us the Primitives' backstory, whether they were created in the same way, or whether they're kept as slaves. So far at least, though, Inhumans has looked to be surprisingly comic-book-accurate — meaning a lot of fans are taking these as Alpha Primitives
Some Worrying Questions

The Inhumans are different to any other Marvel franchise. They're not just a team; they're an entire semi-alien race, a culture with its own history and traditions. The stars of Inhumans are the Royal Family, although we've had reports that some of the NuHumans — ordinary men and women, inadvertently exposed to Terrigen — will also appear.

If Inhumans is to succeed, then we need to sympathize with the characters, we need to understand their society, and we need to care about them. I fully understand that their culture needs to differ markedly to our own, but there are some points where the contrast risks becoming too disturbing — and this is one of them. There's a reason more recent comics have ditched the Alpha Primitives; there's nothing 'superheroic' about the idea of a slave race. If Marvel is going to develop this idea, they may need to switch it up a lot.
That said, I can see one way to turn this around, and develop the Alpha Primitives in a fascinating way. In the comics, there was one attempt to free the Primitives; it was described as based on "misguided altruism", and almost drove the Primitives to extinction, because they lack the intelligence to look after themselves. Marvel would be smart to avoid this offensive idea, and perhaps instead make the Alpha Primitives the center of a culture clash.
We know, after all, that the Inhuman Royal Family will be coming into contact with NuHumans: men and women who've absorbed our own world's sense of right and wrong, and who would be appalled at the sight of slavery. In my view, Marvel should ditch the "misguided altruism" quote altogether, and instead confront this issue head-on, with the NuHumans confronting the Royal Family and appealing for the freedom of the slaves. Make us see the Royal Family as heroes — by showing them be willing to learn, even as they in turn inevitably shine a light on anti-Inhuman bigotry in groups like the Watchdogs. Let this truly be a meeting of two worlds, with each exposing and transforming the bad in the other.
I have to say that I'm surprised to see the Alpha Primitives in Inhumans. Personally, I'd expected Marvel to mimic the recent comics and quietly forget them; if these set photos are right, though, it looks as though we're soon to see this race return to the MCU. Marvel need to tread very warily indeed; this could easily become quite a controversial issue, and it will need to be handled with real care and sensitivity. I can only wish them the best of luck!