Geeks is powered by Vocal creators. You support
Jade Lastimosa
by reading, sharing and tipping stories...
more
Geeks is powered by Vocal.
Vocal is a platform that provides storytelling tools and engaged communities for writers, musicians, filmmakers, podcasters, and other creators to get discovered and fund their creativity.
How does Vocal work?
Creators share their stories on Vocal's communities. In return, creators earn money when they are tipped and when their stories are read.
How do I join Vocal?
Vocal welcomes creators of all shapes and sizes. Join for free and start creating.
To learn more about Vocal, visit our resources.
Show less
Marvel's 'Shang-Chi' First Asian Lead
The Next Round of Avengers.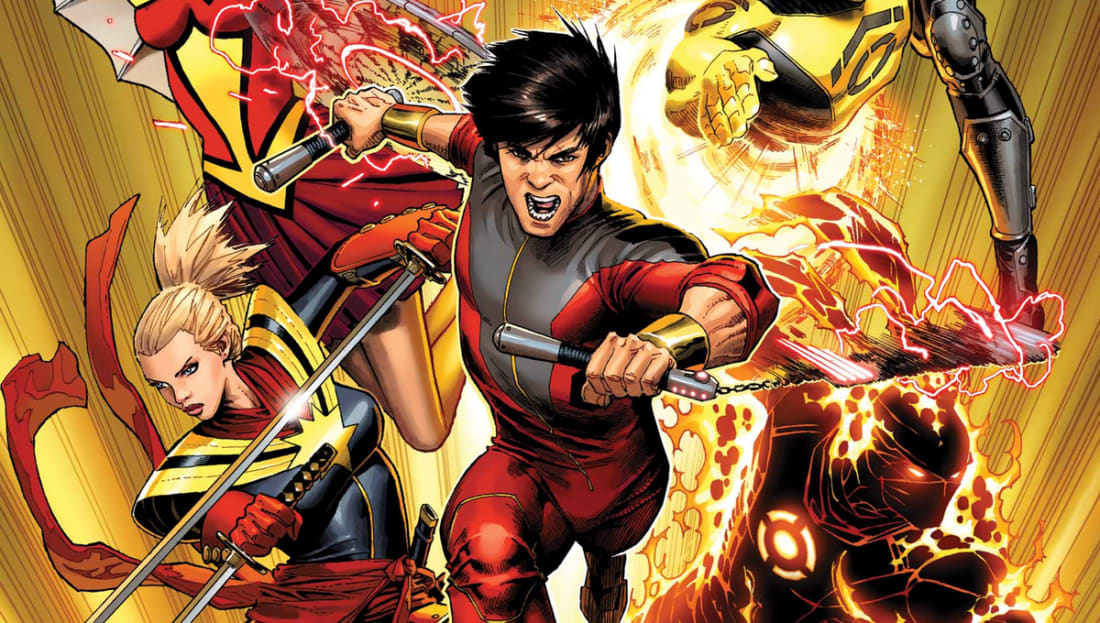 Now that Phase 3 has ended and Spiderman: Far From Home has cleared out any missing links to Endgame, we can finally seek what's next on the Marvel List. The list of films goes on as they tackle titles such as Black Panther 2, Dr. Strange 2, The Eternals, and even a future Riri Williams (Iron Heart), the next in line to be Iron Man. Hate to love it, but it really looks like Marvel is pushing the massive diversity within the next Avengers. But, there is one particular film that has been announced that'll change the levels of history for Marvel and those who have grown up with Marvel comics and the films. After 12 years, starting with the 2008 Iron Man, they will finally introduce Shang Chi, the first Asian lead to take the major screen for Marvel and the first Marvel film to have majority Asian talents, as to Black Panther how was. Shang Chi is known as the "Master of Kung Fu," a Chinese Marvel character known for his ability to master Kung Fu and a weaponry-based wushu style, also declaring his ability to duplicate himself. Shang Chi later becomes an Avenger and part of The Agents of Atlas.
Developed in 1972, Shang Chi was modeled after Bruce Lee. 
Although this may be a bit cliche of what abilities or powers ones' ethnicity should have, this may do some good to who is writing the screenplay, as it was going to be modernized to avoid any stereotype views. At first, I had the same issue as most Asian movies are portrayed on screen, to really not have any other abilities but "Kung-Fu," but overall, it isn't really anything to look down upon. It is a foundation for the majority of the superheroes we see and aspire to today. Most of the fight sequences seen in Marvel Films that the Avengers performed were well put together, but imagine that probably one hundred times more amazing if Shang Chi is as powerful as he claims to be. So we can definitely expect a great dynamic and intricate fight sequences. I truly believe it is also a perfect door for those who are about to see an Asian lead take on Marvel. Baby steps.
David Callahan will be the writer of the screenplay, who also wrote the screenplay for Ant-Man, Wonder Woman: 1984, and the Spiderman: Into the Spider-Verse sequel. Of Asian descent, Marvel wanted to avoid having any non-Asians behind or in front of the film to avoid any "stereotype" concepts. David Callahan has also announced that he wanted to modernize the story of Shang Chi to avoid just another Kung-Fu film. 
The film will be directed by Destin Daniel Cretton, also of Asian descent, who worked on Short Term 12 and The Glass Castle starring Brie Larson. 
The question is, who will play Shang Chi? On the shortlist of potential names, Lodi Lim was one of them. 
The stakes are high to whom they cast to play Shang Chi, no pressure at all. Marvel films are seen as a huge representation to those who want to find the hero within themselves. When Black Panther came out, not only was Chadwick Boseman the perfect casting for T'Challa, he was a great representation to those who looked up to him. The same would be to whom the cast for the Shang Chi movie. Asian Americans really haven't had the chance to connect with superheroes like themselves on the big screen. So this will definitely pave the way not only in the realm of superheroes, but also a place for Asian talents to play leads in a superhero movies on the big screen.  
This will lead to more concepts and potential introductions that Marvel has to offer, such as the Agents of Atlas, for example. It would be amazing to see Wave, the first Filipina superhero in Marvel Comics, and Luna Snow, a K-pop singer with the powers of ice. Potentially connecting Namora, who is part of Atlantis and an Atlantean cousin of Namor. Namor may potentially be introduced in Black Panther 2 as the next antagonist.
What's your opinion of Shang Chi and expectations? Overall, the progression of the story and the next phase for the Marvel story will definitely steer to a path greatly different from the Infinity Saga, opening so many aspirations for those who follow the Marvel Cinematic Universe. We are in a wave of new ages on the big screen, and a perfect indication of really finding the superhero no matter your ethnicity to really be accepted as an Avenger to fight alongside one another for a greater good. The influences one's creation can have in all of us.
In the future, I am excited to see a young Asian child or any child holding a Shang Chi action figure.