Geeks is powered by Vocal creators. You support
Dustin Murphy
by reading, sharing and tipping stories...
more
Geeks is powered by Vocal.
Vocal is a platform that provides storytelling tools and engaged communities for writers, musicians, filmmakers, podcasters, and other creators to get discovered and fund their creativity.
How does Vocal work?
Creators share their stories on Vocal's communities. In return, creators earn money when they are tipped and when their stories are read.
How do I join Vocal?
Vocal welcomes creators of all shapes and sizes. Join for free and start creating.
To learn more about Vocal, visit our resources.
Show less
Microsoft Has Made A Custom Xbox One To Commemorate The Late Paul Walker
Microsoft has unveiled a custom designed Xbox One S console, which features the green and blue scheme from Paul Walker's original car in the first movie.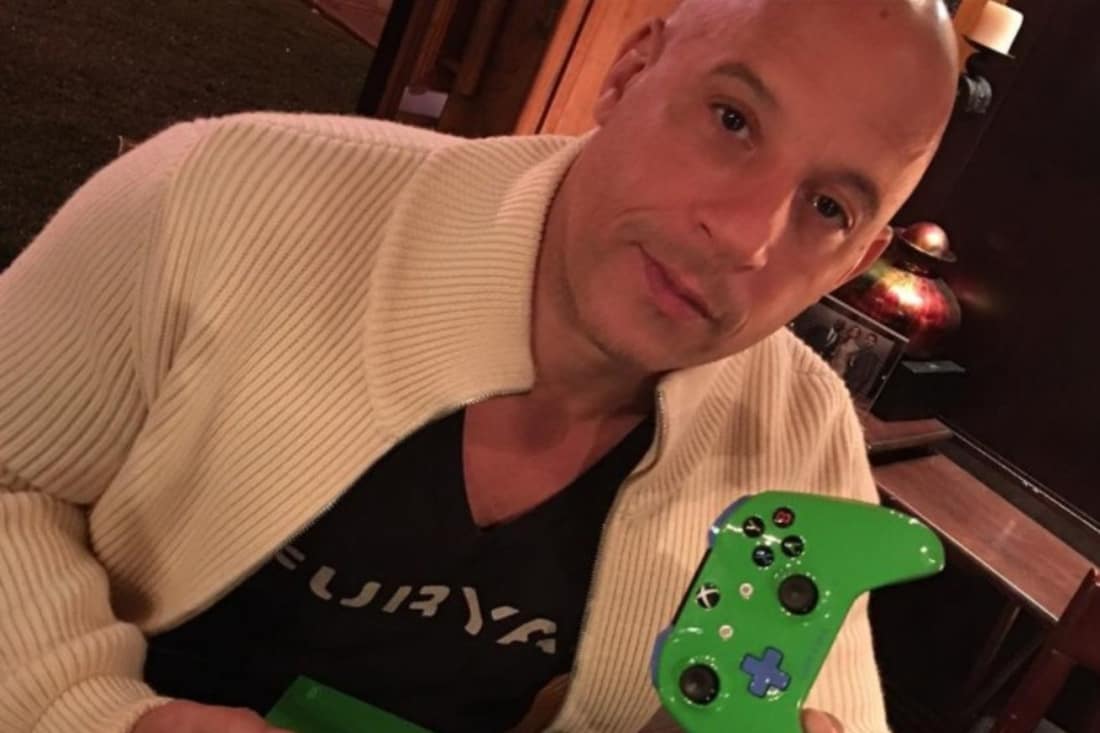 In the world we live in there are few movie franchises that have captivated fans around the world. One of those just happens to be The Fast and the Furious, helmed by actor and producer Vin Diesel. In November of 2013, fans around the world felt their collective hearts break when the news first broke that Paul Walker had passed away in a car-related accident.
Years later, Microsoft has unveiled a custom designed Xbox One S console, which features the all-too-familiar green and blue scheme from Paul Walker's original car in the first movie. For family, friends, and fans of the actor, the console serves as a touching piece of memorabilia.
The console has been signed by Vin Diesel, Tyrese Gibson, Cody Walker, the brother of Paul Walker, and many more. And there's actually a chance for you to own this very console. It will be raffled off to one lucky fan on October 1, when Xbox and Reach Out WorldWide (ROWW) kick off their third-annual livestream charity event known as Game4Paul. All the proceeds earned will go directly to Reach Out WorldWide, a nonprofit disaster release organization founded by Paul Walker himself.
The goal of this organization is one that Paul himself believed in: Providing quick and efficient relief for those who need it in the chaos of natural disasters. To enter into the event, you simply have to head over to www.game4paul.com for your chance to win one of these consoles, all-the-while sending your proceeds to help those in need.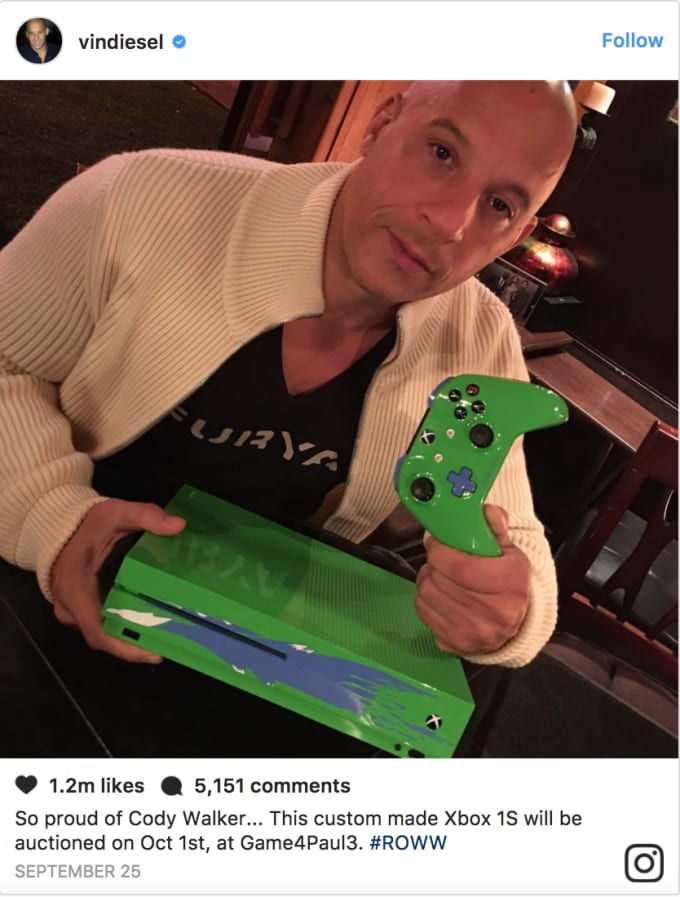 Cody Walker, CEO of Reach Out WorldWide, opened up about his thoughts on the first console ever made to commemorate his brother's passing:
"I loved the idea of Xbox going back to when it first started for Paul and The Fast and the Furious with this awesome custom console design. It's so important for the work of ROWW to continue and we're so appreciative of Xbox designing this Xbox One S and raffling it off as part of our Game4Paul livestream."
Aaron Greenberg, GM of Games Marketing at Microsoft, backed Cody's statement and relayed how Microsoft feels about becoming a part of the upcoming event:
"Our Xbox family is so proud to play a very small part in remembering Paul's great career and work with ROWW. The team put a lot of thought into this custom console design and we are thrilled to pay homage to Paul unforgettable Fast and Furious character."
For the community, it's awesome to see that both Microsoft and RoWW have come together to commemorate Paul Walker, but also help raise awareness about this good cause. You can check out the video for the charity and tribute to the late actor himself below.