Most Comfortable Gaming Chairs
The best of the best when it comes to finding your new, more comfortable gaming throne.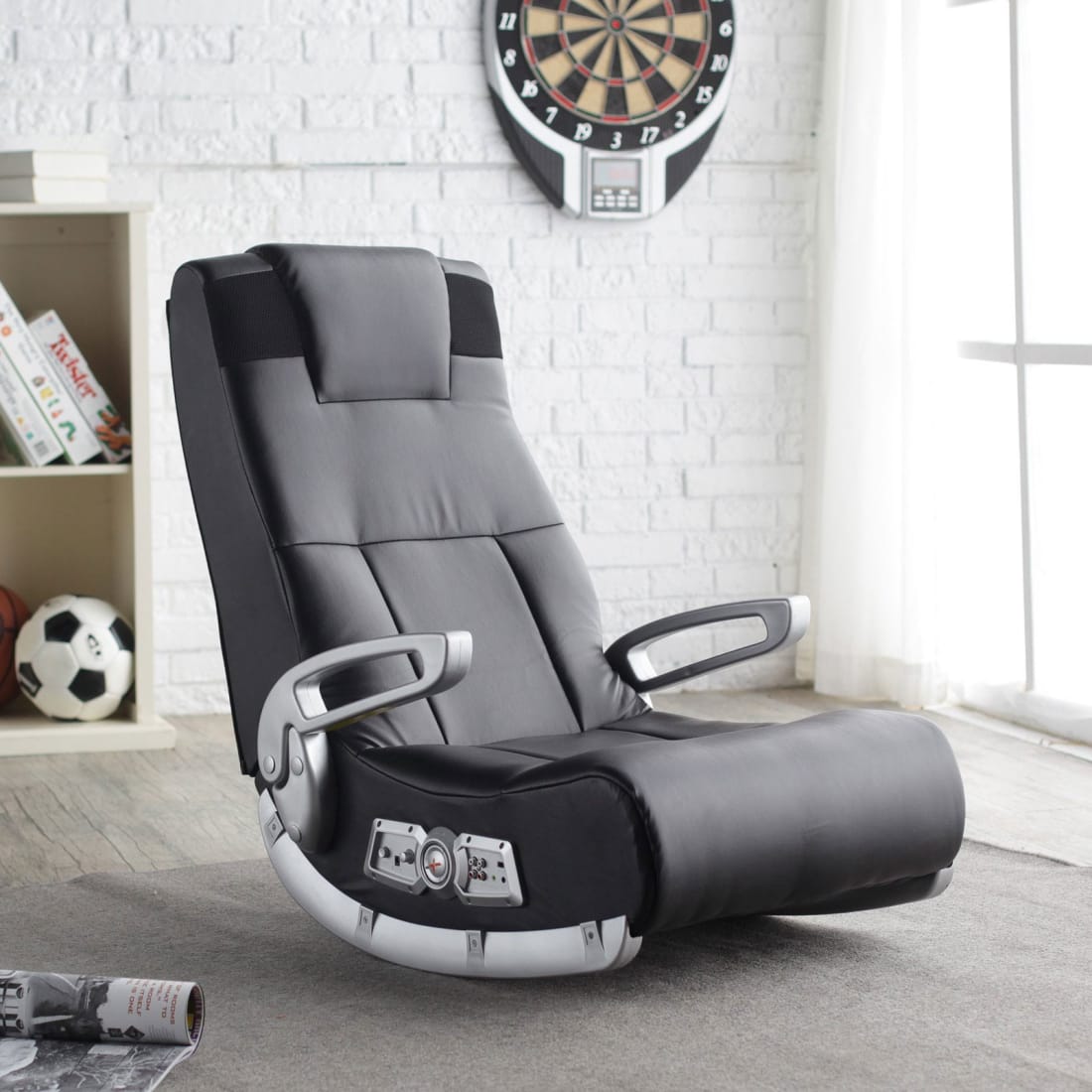 While gaming chairs are an incredibly underrated investment that are sure to outlive the things you're spending most of your money on for gaming, you don't have to shell out tons of money for the premier options just to get quality. That's why, while the most comfortable gaming chairs have price tags to match, there are budget options available that still contend.
ProLine II by Office Star
We're going to start this list off with one of the strongest options available for those on a smaller budget.
The Office Star Pro Line II is available across many marketplaces online offering an extremely comfortable mesh backing that will stay strong for as long as you take good care of it. The chair has no arms, making it more geared towards active gamers.
Currently the Office Star Pro Line II is a steal for this level of quality making it a wonderful budget option to cap off your set of gaming gear.
Racing Style Gaming Chair by Merax
Merax offers a very unique design in its racing style gaming chair, and boasts a very comfortable and customizable setup for any gamer, but especially so for console players. The chair includes a rocker mechanism, removable head, and the ability to fully recline making it a contender for most comfortable gaming chair as well as offering plenty of unique perks. It comes in a budget step above the Office Star Pro Line II, but offers an increased amount of options and a higher level of comfort.

Master Series by Opseat
This chair is still within the budget range for most, and is a great quality and durable gaming chair. It features easy adjustment for the arm rests and back to maximize comfort customized by you. The wheels are safe on soft surfaces and the headrest can be removed.
This seat is a step up in quality at a slightly higher price range than the Merax Racing Style Gaming Chair, and is becoming very popular on online marketplaces like Amazon as one of the most comfortable gaming chairs.
Ferino Gaming and Lifestyle Chair by Rapid X
This diamond patterned gaming chair comes at a very reasonable price. If you're interested in a high backed chair featuring colored stitching, fully adjustable arms and anywhere from 85 to 165 degree reclining ability, this is your chair.
While it may look simple or basic in comparison to many other chair designs, Rapid X's Ferino offers a high quality of comfort in a very traditional way and competes best as just a great simple option that is also very durable.
Torretta Series XL by Arozzi
At a very reasonable price tag, Arozzi's Torretta Series gaming chair offers great style with an equally ergonomic design.
It's flexible, adjustable, lightweight, and incredibly stable. Quality fabric makes this one of the most comfortable gaming chairs on the market perfect for anyone looking for a high level of style along with comfort and a light safe option for any surface.
Audi Pedestal Video Gaming Chair by X-Rocker
This unique chair comes from one of the best designers of non-traditional gaming chairs around. The 512540 offers wireless Bluetooth with two speakers offering audio immersion to add to the comfortable experience, removing the need for an annoying oversized headset.

Concepts Pure Series C80 by Nitro
This chair is one of the best designs on the list, while maintaining a comfort level above most of its competition. The C80 brings to the table a sleek simple design that has an excellent look to match its levels of comfort and durability. This chair is extremely strong and will last you many years if you give it the care it deserves.
One real negative to Nitro Concept's C80 is that it is unfortunately difficult to put together. While this can make for an afternoon of annoyance, it will then bring years of comfort, stability, and a great look for any room of the house. It even offers a full 90 degree adjustability for its arm rests.
Its steel frame and quality cushioning is more dependable than much of its competition, also adding to its place as arguably one of the most comfortable gaming chairs available.
S-Line SL4000 by Vetagear
The Vertagear S-Line SL4000 brings to the table some of the strongest chair framework available.
The SL4000's arms can be adjusted in four directions making it rival most in customization as well.
If you're looking for an extremely high quality gaming chair that comes together with extremely simple assembly, this chair is definitely the one for you.
Cagliari Series by Turismo Racing
The extremely well padded Caligari Series from Turismo is one of the strongest options for comfort, showing most in extremely long gaming sessions. While it is not the most adjustable option, it offers a deep seat with a high backrest making it a great fit for almost anyone.
Epic Real Leather by noblechairs
Another strong classic design, the Epic reclines well and is extremely adjustable and holds up to 180kg. It is in fact made using real leather as the name suggests, an ingredient quality few other chairs can boast. This chair is also extremely fit for being in the office or a study.
This extremely quality chair flat out beats them all as the most comfortable gaming chair around at a base level, proving once again that elegant simple designs shouldn't stop you from looking into great quality chairs that can only be described as luxury and premium.
In Summary
The world of gaming chairs is always evolving and fiercely competitive. At every price point your budget could possibly be all the way to the top of the line there are many strong options to choose from regardless of your personal situation.

While it is always up for interpretation, these should be considered at least some of the top ten most comfortable gaming chairs money can buy, making them great choices for your next gaming setup.