Geeks is powered by Vocal creators. You support
Paul Zuniga
by reading, sharing and tipping stories...
more
Geeks is powered by Vocal.
Vocal is a platform that provides storytelling tools and engaged communities for writers, musicians, filmmakers, podcasters, and other creators to get discovered and fund their creativity.
How does Vocal work?
Creators share their stories on Vocal's communities. In return, creators earn money when they are tipped and when their stories are read.
How do I join Vocal?
Vocal welcomes creators of all shapes and sizes. Join for free and start creating.
To learn more about Vocal, visit our resources.
Show less
Narrator on 'The Walking Dead' Perished In Tragic Skydiving Accident
Sadly, a skydiving accident last Saturday in Houston, resulted in Randy Schell's death.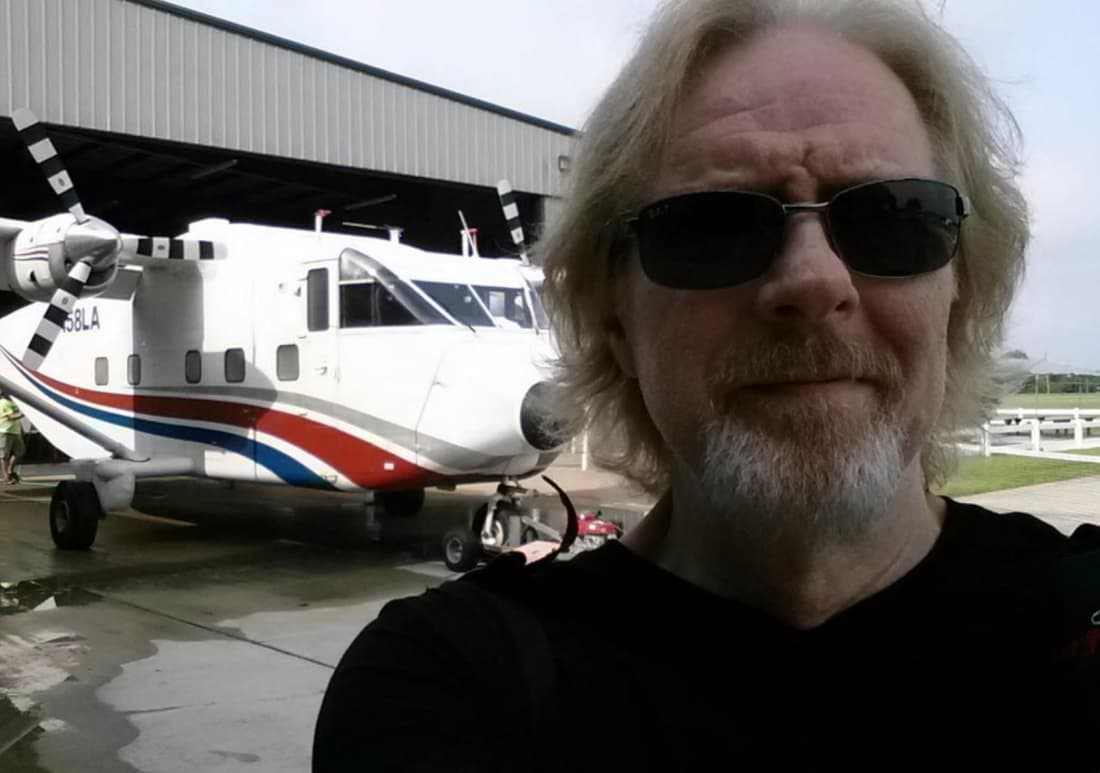 Randy Schell's name may not sound familiar to The Walking Dead and Fear the Walking Dead fans, but they all know him as the guy who narrated the "previously on The Walking Dead..." segment before each episode.
Sadly, a skydiving accident last Saturday in Houston, resulted in Schell's death. He was making a jump like he'd done time and again, but collided with another skydiver accompanying him. His jump partner survived the collision but Schell wasn't as fortunate.
In addition to the AMC zombie series, Schell's two-decade-plus career as a voiceover artist spanned other high-profile television shows like Better Call Saul, Dancing With The Stars and Life In Pieces. He was well-recognized in his profession, even if he wasn't in front of the cameras.
"He had a golden voice, he knew what to do with it," Schell's agent told KHOU 11 News. "He was a constant professional. Everyone loved working with him. He was also a brilliant producer and engineer. He was a great friend, a great man and a great client."
The Walking Dead fans remembered Schell on social media: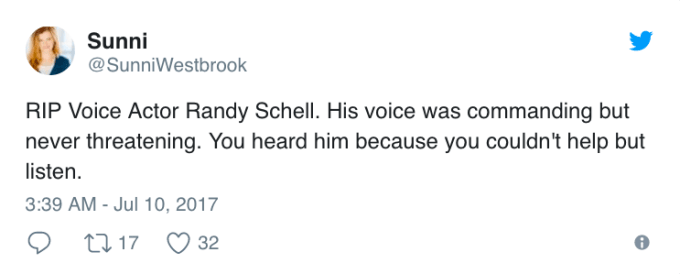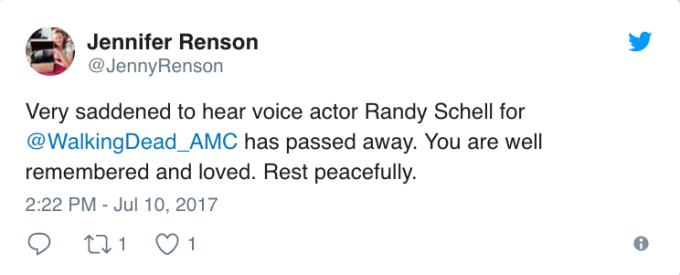 Television won't be quite the same without Schell. You can listen to his famous TWD voiceover below:
The Walking Dead returns for its eighth season in October. AMC has not commented on whether it will continue to use Schell's voiceover.