Geeks is powered by Vocal creators. You support
Tom Chapman
by reading, sharing and tipping stories...
more
Geeks is powered by Vocal.
Vocal is a platform that provides storytelling tools and engaged communities for writers, musicians, filmmakers, podcasters, and other creators to get discovered and fund their creativity.
How does Vocal work?
Creators share their stories on Vocal's communities. In return, creators earn money when they are tipped and when their stories are read.
How do I join Vocal?
Vocal welcomes creators of all shapes and sizes. Join for free and start creating.
To learn more about Vocal, visit our resources.
Show less
Not So Quick(Silver): Fox Plans On Waiting A Long Time Before Recasting Wolverine
However, if Hollywood has shown us anything, no one man (or woman) is irreplaceable, but there is no denying that Fox will have a mountain to climb when it eventually recasts #XMen's #Wolverine.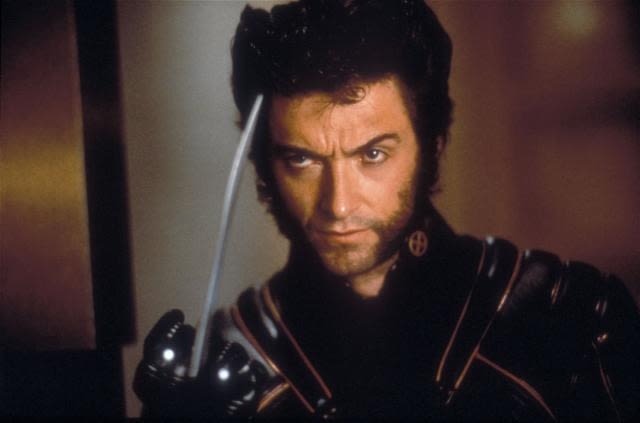 In a worrying wave of reboots, films are barely out of cinemas before those blockbuster bigwigs are clawing over its carcass to milk out another few dollars — I'm looking at you Resident Evil. However, where is your franchise without the biggest star?
With #JamesMangold's #Logan forming the concluding chapter of #HughJackman's tenure as #Wolverine, some are already looking ahead to when we might see the metallic marvel back on our screens. Imagine the furor when George Lazenby took over from Sean Connery as James Bond, or the thought that Michael Keaton would replace Adam West as Batman.
Even recently, there has been the public outcry that David Harbour is replacing Ron Perlman as Hellboy. However, if Hollywood has shown us anything, no one man (or woman) is irreplaceable, but there is no denying that Fox will have a mountain to climb when it eventually recasts #XMen's #Wolverine.
Hulk Logan
For nine films and 17 years, Hugh Jackman's bushy sideburns and bulging biceps have become synonymous with the cantankerous Canuck. As Fox moves ahead with its ongoing X-Men franchise, the next installment will focus on Wolverine's part-time love interest Jean Grey and her #DarkPhoenixSaga. We might have seen Sophie Turner's Grey and Jackman's Wolverine cross paths toward the end of X-Men: Apocalypse, but it also neatly set up the duo to spend some time apart before their next meeting and a Logan-less continuation of the tale.
So, for anyone expecting a sneaking Wolverine cameo or a flash of yellow lycra anytime soon, you may be in for one hell of a wait. In a recent interview about Logan, the film's producer, Hutch Parker, spoke to Screen Rant about the Wolverine-shaped hole in the future of the films:
"I think for the moment our focus really is on other characters. I think there's a part for all of us that feels like Logan, as played by Hugh, is the definitive performance of that character. And I think we're all a little hesitant at the idea of rebooting it in any way. So, for the moment we're going to look at – there's so much else explore in the [X-Men] Universe and to play with."
As one of the most popular X-Men characters of all time, Jackman's performance as Wolverine made him one of the best-known superheroes from the #comicbook movie boom since Bryan Singer's X-Men in 2000.
Time Is A Healer
Parker also teased that Logan's bold cinematic style could open the doors to more films that break the mould and possibly even more spin-offs before we reach another man to slip into Wolverine's leathers:
"Particularly now as we've seen such bold tonal choices being made, I think that opens up the landscape as well, to seeing other genres living kind of fully within the comic book genre. And you saw that with 'Guardians of the Galaxy,' I believe [it] is an exceptional example of that. Obviously 'Deadpool' and 'Logan' now, but I think there'll be more to come."
We have already had two Xaviers, two Magnetos, two Jean Grey's, and three actors portraying Cyclops, while a singular Wolverine has remained a constant of the entire universe. Logan is definitely far too popular to remain with Jackman's definitive ending, but it is probably for the best that we let the blood dry on the adamantium claws for a bit longer yet.
Clearly there are plans in place for Wolverine to come clawing his way back into our hearts someday, and when that day comes, expect the casting to be up there with the likes of Cable, Batgirl, and finding a new Tony Stark.
(Source: Screen Rant)