Geeks is powered by Vocal creators. You support
Tom Chapman
by reading, sharing and tipping stories...
more
Geeks is powered by Vocal.
Vocal is a platform that provides storytelling tools and engaged communities for writers, musicians, filmmakers, podcasters, and other creators to get discovered and fund their creativity.
How does Vocal work?
Creators share their stories on Vocal's communities. In return, creators earn money when they are tipped and when their stories are read.
How do I join Vocal?
Vocal welcomes creators of all shapes and sizes. Join for free and start creating.
To learn more about Vocal, visit our resources.
Show less
Now There's A Thor-T: Is Matt Damon Hiding A 'Thor: Ragnarok' Cameo?
As the MCU prepares for "hammer time" once again, the entire cosmos is rumbling with the sound of thunder in the patient wait for Thor: Ragnarok.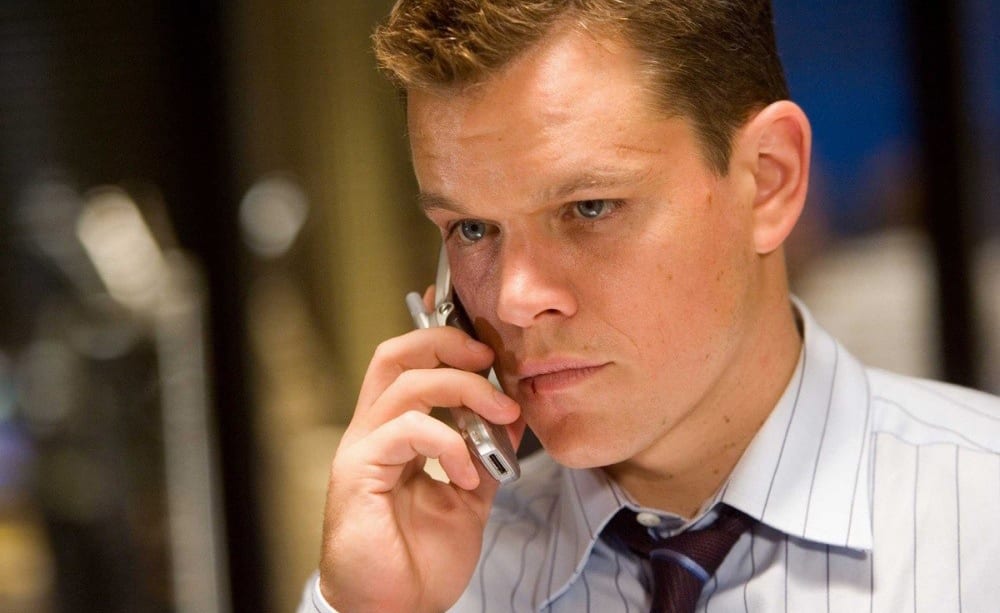 As the MCU prepares for "hammer time" once again, the entire cosmos is rumbling with the sound of thunder in the patient wait for Thor: Ragnarok. The Asgardian heir's solo threequel hopes to ditch the decidedly grim tone of The Dark World and take the (formerly) long-haired hero on his wildest adventure yet.
Ragnarok will once again be led by the rippling abs of #ChrisHemsworth, but the buff Aussie will be joined by stars like Cate Blanchett, Mark Ruffalo, Tessa Thompson, and Tom Hiddleston. However, another huge star may have just snuck in an appearance. The rumor mill is turning and the storm clouds are gathering, so is #MattDamon destined for Asgard?
Matt's Your Lot
You should probably take the news of Damon's arrival with an Ant-Man-sized grain of salt, but talk about the cameo to end all cameos. According to the Weekly Planet Podcast, their source has seen a sizeable chunk of Ragnarok, and Damon has a small (but memorable) cameo at some point:

"There's a scene set on Asgard, in which we watch an Asgardian theater production that essentially recounts the entirety of 'Thor 1,' like as a play, and in this theater piece the role of Loki is played by an Asgardian actor played by Matt Damon."
Audiences have already seen how well Marvel handles actors playing actors in films, thanks to Sir Ben Kingsley's hilarious Trevor Slattery in Iron Man 3. If this is true, let's hope #ThorRagnarok follows suit. Also, don't forget that the #MCU has become known for its impressive roster of famous faces in its back catalogue. In this year's Guardians of the Galaxy Vol. 2, for example, director James Gunn had a sizeable roster of A-list talent who popped by for a line or two. From Sly to Michelle Yeoh, a (cut) appearance of Nathan Fillion, and even Miley Cyrus, Vol. 2 was a smorgasbord of neat cameos.
Given the decidedly Guardians feel to Ragnarok with its neon-clad backdrop and rocking soundtrack, it isn't too hard to imagine that #TaikaWaititi could follow in Gunn's footsteps. Many might not have thought to choose the hulking Damon to play a Hiddleston doppelgänger, but perhaps that is all part of the comedy.
A play within a movie may just sound like a laugh — and will presumably be packed with comedy — but a reenactment of Thor makes perfect sense. Waititi has said on several occasions that Ragnarok can be enjoyed as a standalone film, without newcomers having to go back and revisit the previous two movies. One surefire way to get everyone up to speed would be a brief Damon scene to retell the story of Loki's treachery and set Hiddleston up as a hero (or villain) of the piece.
Adding the acting chops of Karl Urban and Jeff Golblum to the Ragnarok runtime was already more than enough stardust for this sequel, but a dalliance with Damon could prove exactly why Waititi's MCU indoctrination is the most-anticipated movie of the fall season.
Thor: Ragnarok opens in theaters on November 3, 2017.