'Paddington 2' Is the True Best Picture of 2018
It's unbearably good.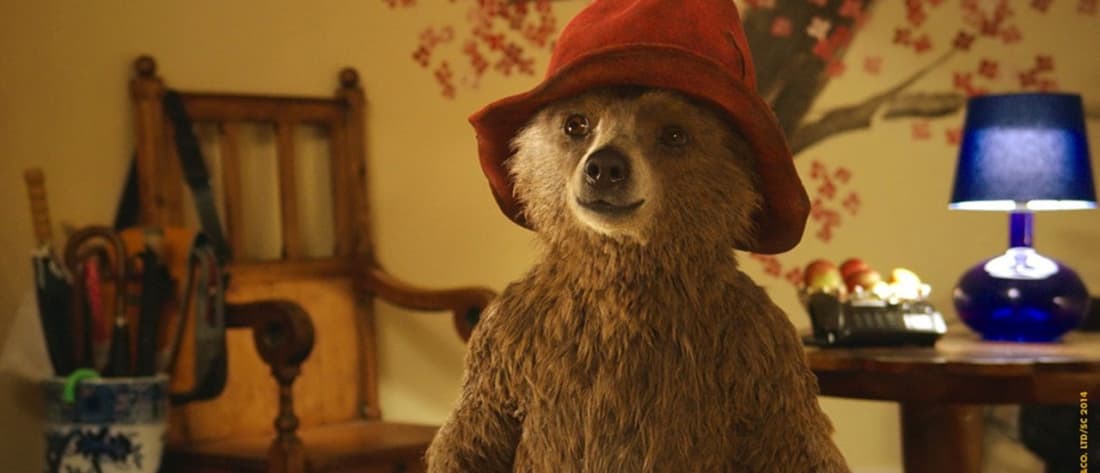 Anyone who has kept up with pop culture this year has probably heard a lot of buzz about The Shape of Water, Dunkirk, Lady Bird, etc., but where is the talk about Paddington 2? My 17-year-old brother, an avid movie-theatre-goer, chose to see the film that follows everyone's favorite red-hatted bear during its opening week in the U.S.
"How silly," I thought, "A teenage boy going along to a kid's movie."
Turns out I seriously misjudged the film. My brother adored it. And though I didn't see the first film, I decided to see for myself if it's really that good. (Spoiler: it is.) And it's not only my brother and I saying this movie is excellent. A week after its US theatrical release, Paddington 2 set a record and became the best-reviewed film in Rotten Tomatoes history.
So, how did Paddington 2 do it? For starters, it has a stellar cast, including The Shape of Water star Sally Hawkins (pictured above), Ben Whishaw, Hugh Grant, Hugh Bonneville, Julie Walters, and Imelda Staunton. It also shares the sentimental catharsis of Disney Pixar's Up (and will spare you some tears). We see Paddington go on an incredibly journey that forces him to evaluate the importance of his personal values, and in turn, perhaps, we as an audience are driven to question our own.
The story follows Paddington on a quest to give his Aunt Lucy the best birthday present ever. When he finds the perfect gift, he takes it upon himself to get a job to pay for it, but just when he finally has enough saved up, the gift is stolen from its shop. Paddington is wrongly accused of being the thief and is sent to jail. Our beloved bear must then stick to the lessons of optimism and compassion he learned from his Aunt Lucy so that he may return home to his family and seek justice in the case of the stolen gift.
Along the way, he makes a few mistakes, eats a lot of marmalade, faces disappointment, but most importantly, teaches others the importance of kindness. The mantra we hear throughout the film never fails to make me smile: "If we are kind and polite the world will be right."
Paddington 2 is not only an adorable film for families, it has a well-crafted screenplay. As a spoiler-free example, every moment in the climax of the film ties to little bits of seemingly useless moments we saw earlier on. From character hobbies to knick-knacks they picked up along the way, the callbacks to the start of the film brought me so much joy during the furry protagonist's "final battle", and for the uniqueness of his loving family.
It's rare that I find myself so invested in a family film. I saw so many action and adult-humor based films in the past year, so Paddington 2 is a huge breath of fresh air. It's wholesome, but not meaningless. Seeing Paddington's optimistic approach to the aggravating people and events everyone can relate to is inspiring. Although it may have missed out on a nod from the Academy Awards, I know Paddington 2 will be one of the most memorable films and a long-term favorite for me. I hope to get all of my family and friends in need of some encouragement to see it, too.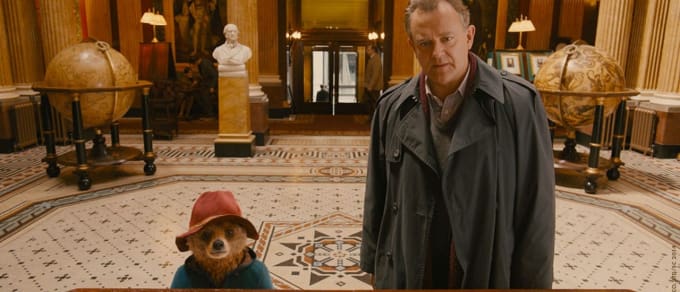 So, what are critics saying?
A dash of Wes Anderson and a sprinkle of Jean-Pierre Jeunet, swirled around with a wonderfully fluid sense of airiness and light. It's mannered, yet carefree, colorful, and evocative.
-Katie Walsh, Tribune News Service

A movie that promotes the importance of family and good manners might seem like it could become the squarest of snoozes, but Paddington 2 is so transcendentally cheerful that it carries the day — and then some.
-Peter Rainer, Christian Science Monitor
In 2015, I marveled at the very existence of a movie that championed good manners and kindness, but I had no idea how much more those things would matter in 2018.
-Jeffrey M. Anderson, Combustible Celluloid
I don't want to review Paddington 2: I want to live in it, and invite you to live in it with me.
-Steven D. Greydanus, National Catholic Register

How rare that a sequel improves upon its original, and rarer still is a perfect film. But Paddington 2 is both, encouraging gentleness, politeness, and decency.
-Roxana Hadidi, Chesapeake Family Magazine


Director Paul King has once again come up with the perfect antidote to the cynicism, selfishness and hatred of the times we live in. This is a light, touching, magical film with imaginative visuals, interesting characters and an uplifting message.
-Robert Roten, Laramie Movie Scope

You can check out even more critic reviews on Rotten Tomatoes, where it has now gathered 176 reviews and still holds its 100% positive rating.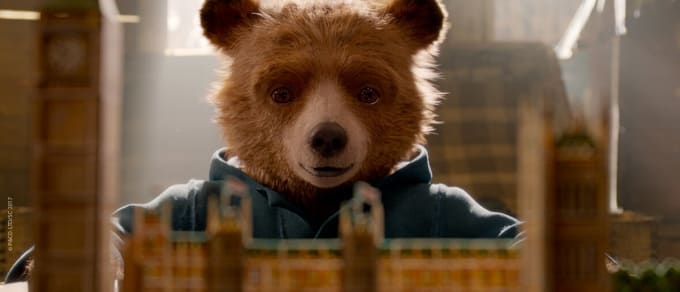 Paddington 2 will warm your heart and inspire you to go after your goals, even when the going gets tough, share compassion, and hold your loved ones a little nearer.
"Well Paddington's not like that. He looks for the good in all of us and somehow, he finds it! It's why he makes friends wherever he goes. And it's why Windsor Gardens is a happier place whenever he's around. He wouldn't hesitate if any of us needed help!"
The film's main lesson is a valuable one to the world right now. No matter where we are in life, we can always be generous. We can always be polite. We can always be kind.
You can find more information about the film on the official Paddington website. And of course, don't forget to follow the official Paddington Twitter, Instagram, and Facebook page.