Geeks is powered by Vocal creators. You support
Sean Patrick
by reading, sharing and tipping stories...
more
Geeks is powered by Vocal.
Vocal is a platform that provides storytelling tools and engaged communities for writers, musicians, filmmakers, podcasters, and other creators to get discovered and fund their creativity.
How does Vocal work?
Creators share their stories on Vocal's communities. In return, creators earn money when they are tipped and when their stories are read.
How do I join Vocal?
Vocal welcomes creators of all shapes and sizes. Join for free and start creating.
To learn more about Vocal, visit our resources.
Show less
Predicting the Oscars 2018
My Predictions for the Oscar Nominations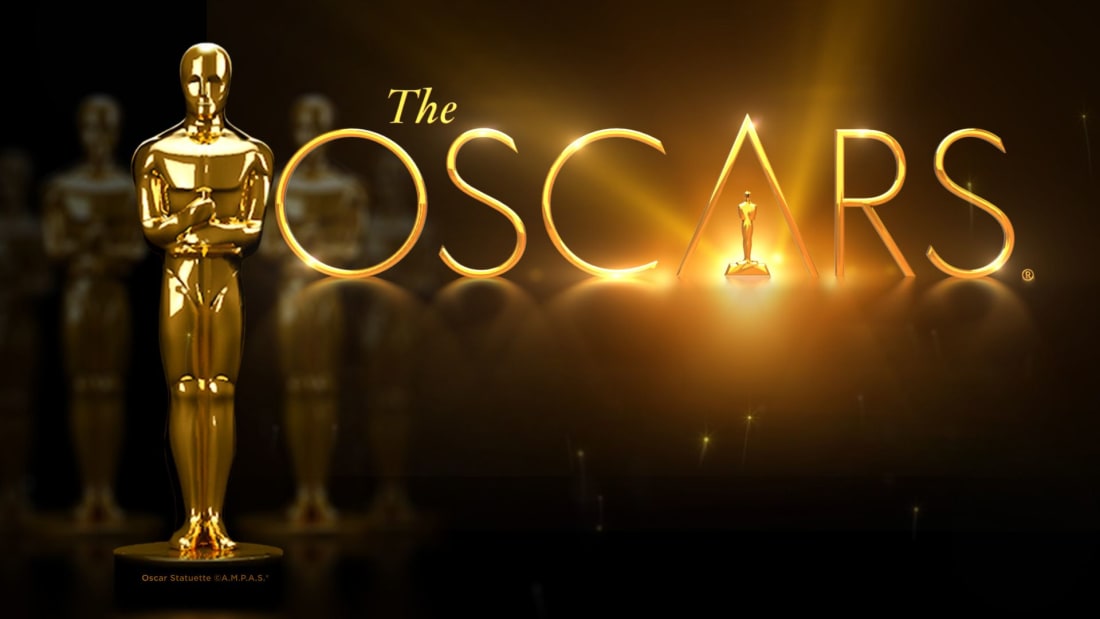 The Academy Award nominations will be announced on Tuesday, January 23rd; likely before this column is published. Nevertheless, as out of date these predictions will be by the time you read this, I wanted to get my predictions down, in part for my own ego.... and well mostly for my own ego in case I can actually predict what the Academy is going to do. 
These predictions do not reflect what I wish I could see on Oscar Tuesday, things like a Best Picture nomination for The Big Sick, a Best Director nomination for Jordan Peele, a Best Actress nomination Gal Gadot, and other such things I don't think will happen though I think they should. No, these predictions reflect what I have witnessed this Awards season, things I have read and, of course, the results of other influential Awards. 
With that, here are my predictions for Oscars 2018.
Best Picture
As of this writing most experts are predicting a return to 10 Best Picture nominees. I have no idea why this would happen or how the Academy decides whether it will be 5 or 10 or 8 or however many nominees. All I know is, most experts say 10 so here are my 10. Three Billboards and The Shape of Water are the frontrunners, having won the most important secondary awards including the Golden Globes, Producers Guild, and SAG Awards.

Three Billboards Outside Ebbing Missouri
The Shape of Water
I, Tonya
Lady Bird
Get Out
Dunkirk
Phantom Thread
The Post
The Florida Project
Call Me By Your Name
Best Actor
I wanted to put Daniel Kaluuya from Get Out on this list but I have a bad feeling that Get Out is going to struggle on Tuesday. Genre movies, no matter how great they are, often get downgraded at the Academy Awards as the voters tend to be older and conservative and prefer movies with the kind of perceived seriousness that is reflected by a movie like The Post. Add to that how much Tom Hanks remains a beloved figure and I have the cynical belief that Kaluuya is the one who gets left off.

Gary Oldman The Darkest Hour
Timothy Chalamet Call Me By Your Name
James Franco The Disaster Artist
Daniel Day Lewis Phantom Thread
Tom Hanks The Post
Best Actress
Frances McDormand is the clear frontrunner as she has taken pretty much every other major award in this season. My preference would be for the far more subtle and moving work of Saoirse Ronan in Lady Bird but I liked Three Billboards a great deal. McDormand is one of our finest actors and it will be great to see her honored on the biggest stage with her second Academy Award, the first, of course, for Fargo. On a secondary note, for once, I see Meryl Streep getting nominated and it's not just because she's Meryl Streep. Streep is legitimately fantastic in The Post and I am excited to see her get something more than just an honorary nomination.

Saoirse Ronan Lady Bird
Meryl Streep The Post
Frances McDormand Three Billboards Outside Ebbing Missouri
Sally Hawkins The Shape of Water
Margot Robbe I, Tonya
Best Supporting Actor
Sam Rockwell has become the favorite in this category with his wins in this awards season. Early on many thought this would be the year for Willem Dafoe to be honored not just for his tremendous work in The Florida Project but also as an honorary award for his nearly 40 years in Hollywood. The Florida Project has sadly lost steam in the awards season and with that Dafoe's buzz has cooled off.

Armie Hammer Call Me By Your Name
Sam Rockwell Three Billboards Outside Ebbing Missouri
Richard Jenkins The Shape of Water
Willem Dafoe The Florida Project
Michael Stuhlbarg Call Me By Your Name
Best Supporting Actress
This is the category where I am taking some big swings in terms of guesses. Most experts predict Hong Chau from Downsizing and Octavia Spencer from The Shape of Water on this list and Brooklynn Prince from The Florida Project is on few lists of predictions. That said, Prince has been wowing people on the red carpet and even as buzz has died down on The Florida Project, she's been a delight and I think she will be a great surprise on Oscars Tuesday. Allison Janney is the favorite to win with Laurie Metcalf the potential spoiler.

Holly Hunter The Big Sick
Brooklynn Prince The Florida Project
Laurie Metcalf Lady Bird
Allison Janney I, Tonya
Leslie Manville Phantom Thread
Best Director
It's between Guillermo Del Toro and Martin McDonagh to win in this category and this could be the predictor of which film wins Best Picture. The bigger question in this category is whether Jordan Peele or Greta Gerwig will be nominated for Best Director or whether both will be knocked out by Steven Speilberg. As I mentioned earlier, I think Tuesday is going to be a rough day for Get Out while Lady Bird has enough support to overcome the challenge of the nostalgia vote for Speilberg, not to take anything away from The Post but it is not on the level of either Lady Bird or Get Out, aside from the nostalgia and respect for Speilberg.

Christopher Nolan Dunkirk
Martin McDonagh Three Billboards Outside Ebbing Missouri
Paul Thomas Anderson Phantom Thread
Guillermo Del Toro The Shape of Water
Greta Gerwig Lady Bird
Best Original Screenplay
It will be nice to see The Big Sick get this nomination but it's not likely to win. It's between Lady Bird and Three Billboards in this category and with Three Billboards likely to be a huge winner on Tuesday and on Oscar night, the edge goes to Three Billboards as the winner here.

Kumail Nanjiani and Emily Gordon The Big Sick
Jordan Peele Get Out
Greta Gerwig Lady Bird
Sean Baker and Chris Bergoch The Florida Project
Martin McDonagh Three Billboards Outside Ebbing Missouri
Best Adapted Screenplay
If there is one truly unpredictable category this year it's Best Adapted Screenplay. Few of the Best Picture candidates are in this category opening the field for movies like The Disaster Artist and Molly's Game to battle Call Me By Your Name. My prediction is that the award will go to James Ivory which will offer an emotional moment where he can pay tribute to his late partner Ishmael Merchant, something to look forward to on Oscar night.

James Ivory Call Me By Your Name
Scott Neustadter and Michael H. Weber The Disaster Artist
Aaron Sorkin Molly's Game
Virgil Williams and Dee Rees Mudbound
Mark Bomback and Matt Reeves War for the Planet of the Apes