Previewing DC Comics' July 2017 Solicitations
GEEKS Media breaks down some of DC Comics' hottest stories in July 2017.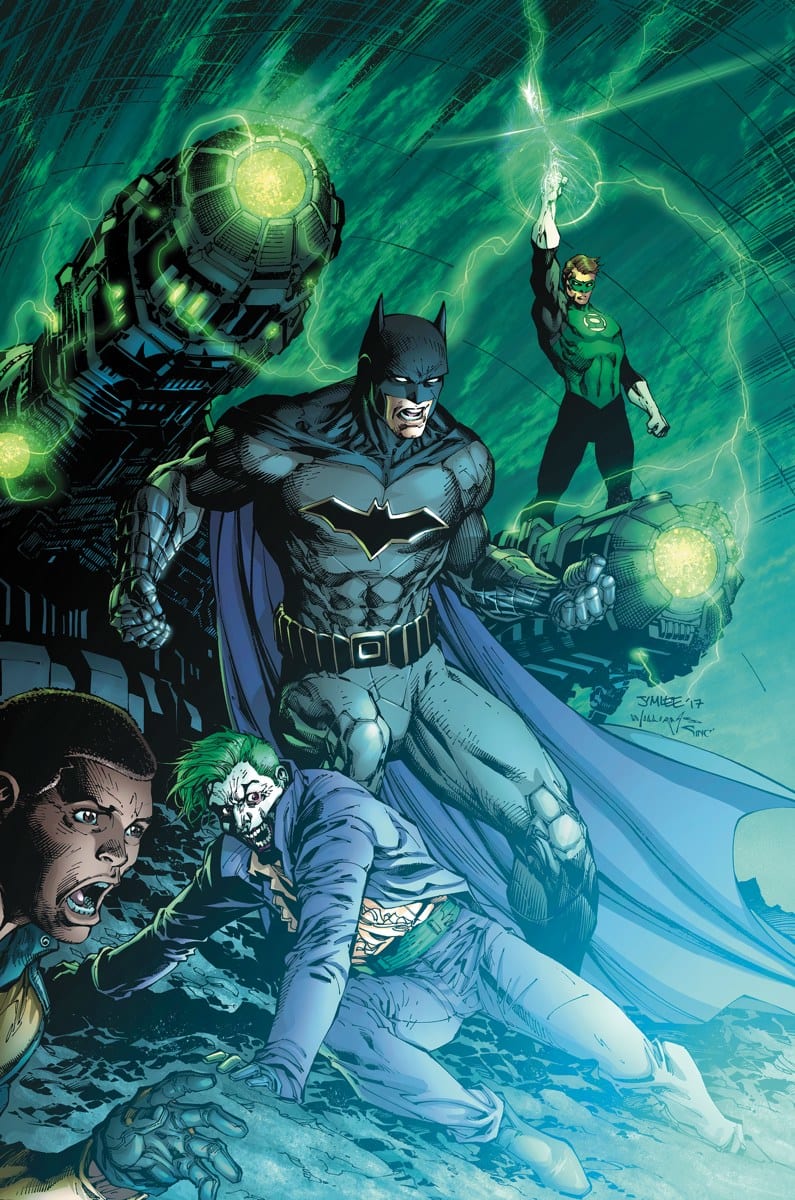 All heck will break loose this July according to the latest batch of DC Comics solicitations.
GEEKS Media has the inside scoop on some of the hottest stories from the House That Superman, Batman, and Wonder Woman Built that will make its readers sweat.
Dark Days casts its shadow on the DC Universe
The massive DC Comics summer event is almost here! In the Dark Days: The Shadow one-shot, the Joker makes a triumphant return and his attack forces Batman to regroup. However, the Dark Knight must salvage his relationships with both Duke Thomas and Green Lantern (Hal Jordan) to prevent the forces of evil from being victorious. Also, Hawkman returns with a forewarning that could cost the heroes everything. Writers Scott Snyder and James Tynion IV will pen the tale, while an elite group of artists including Jim Lee, Andy Kubert, and John Romita, Jr. will provide the artwork. Dark Days: The Shadow is scheduled to drop on July 12.

Catwoman claws her way into "Batgirl & The Birds of Prey"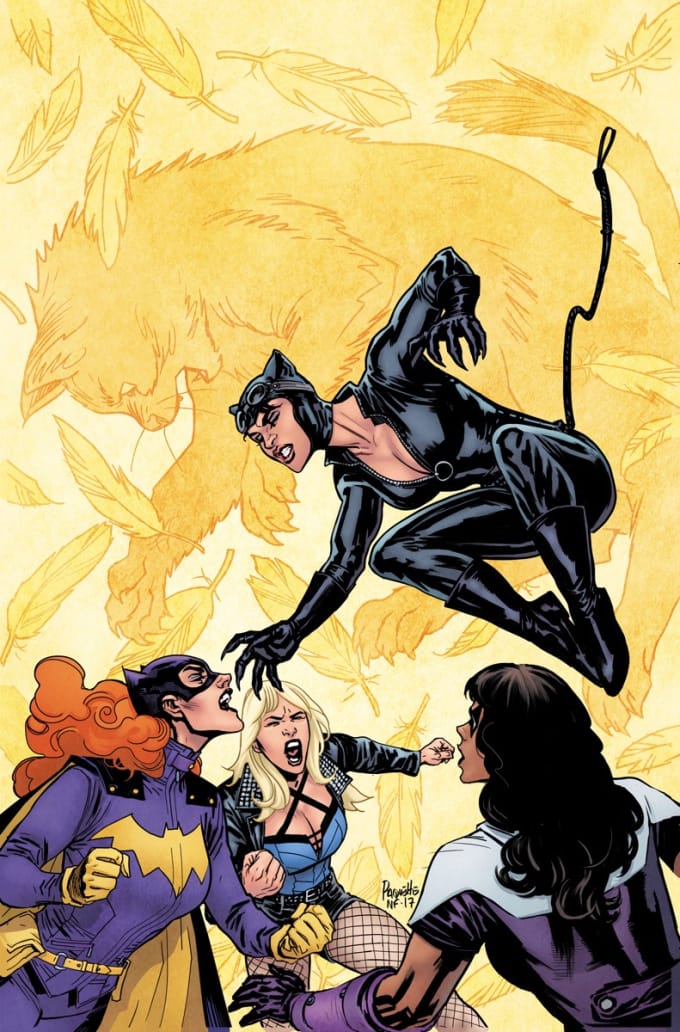 Catwoman will claw her way into Batgirl's life. The anti-heroine is expected to show up in both Batgirl #13 (scheduled to drop on July 26) and Batgirl & The Birds of Prey #12 (expected to drop on July 12). The creative team of Hope Larson and artist Chris Wildgoose are expected to showcase what happens when Barbara Gordon must confront the feline felon solo in her title. Meanwhile, the creative team of Julie and Shawna Benson and Roge Antonio will show what happens when Batgirl, Black Canary, and the Huntress confront the legendary villainess in the group's twelfth issue when Catwoman plots her revenge against the new Oracle.
"The War of Jokes & Riddles" escalates in Batman
Batman's Rogues Gallery is about to enter their own Civil War! When the Joker declares war on the Riddler, the Caped Crusader's adversaries must choose between the Clown Prince of Crime or the Prince of Puzzles. Can the Caped Crusader and his allies quench this feud before it gets out of hand? Or will Gotham City burn? Find out when the creative team of Tom King and Mikel Janin present the latest chapter of "The War of Jokes & Riddles" when Batman #26 drops on July 5.
Deathstroke & His Teen Titans
Deathstroke the Terminator has turned over a new leaf. The longtime Teen Titans adversary has become a new man thanks to his experience inside the Speed Force. He has also recruited several of his former foes such as Kid Flash, Power Girl, Terra, and his children, Rose and Jericho, to join him on his redemption quest. Can this team work together or will villains try to tear apart this new team? Find out on July 5, when Deathstroke creative team Christopher Priest and Diogenes Neves release the title's twenty-first issue.

Green Arrow's "Hard Traveling" Field Trip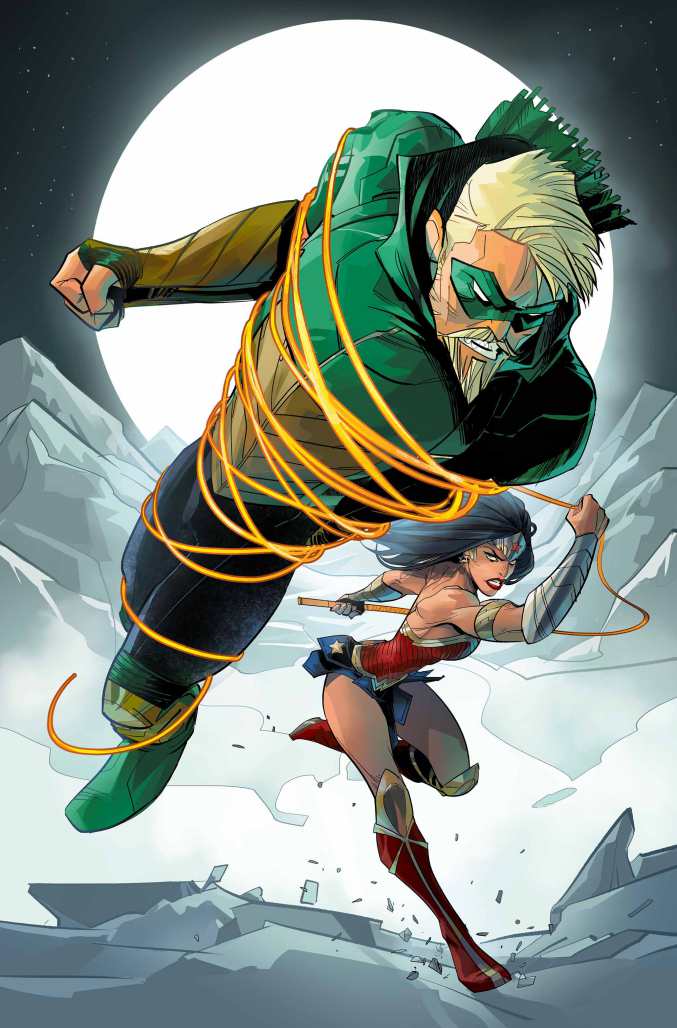 Green Arrow series writer Benjamin Percy takes Oliver Queen out of his comfort zone for the second year of Green Arrow Rebirth. The Emerald Archer is tracking the Ninth Circle, whose attacks devastated Green Arrow's hometown of Seattle. For him to defeat the organization, he must make peace with several of his former friends including the Flash and Wonder Woman. Artist Otto Schmidt will illustrate July 5's twenty-sixth issue, while Jamal Campbell will show Ollie's reunion with Diana on July 19's twenty-seventh issue.
"Suicide Squad" goes to war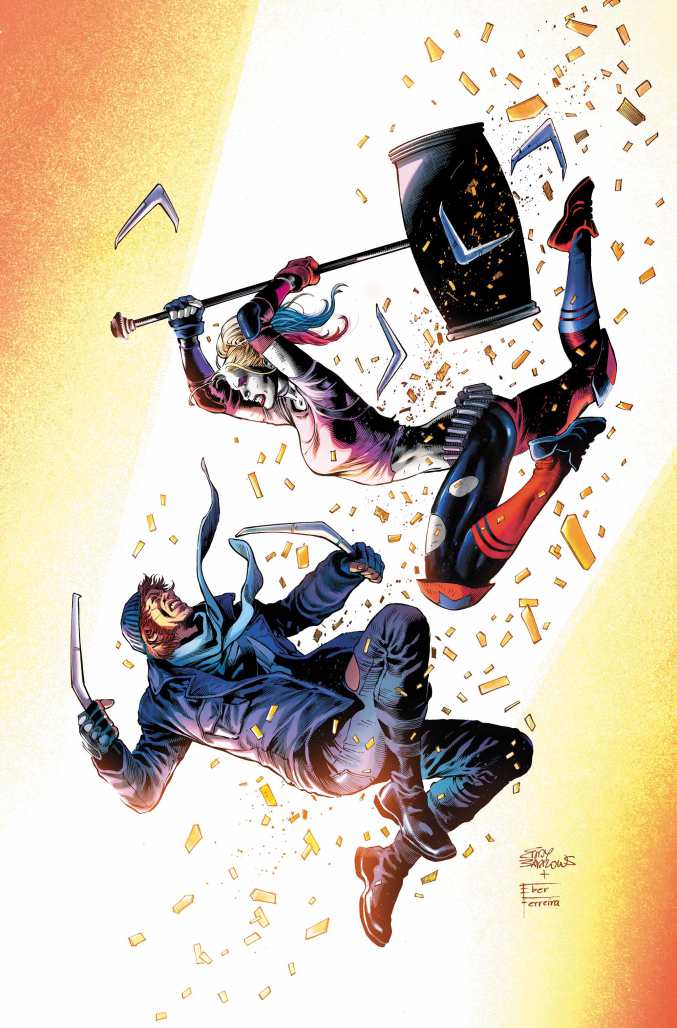 The Suicide Squad's turbulent 2017 continues as series writer Rob Williams and new artist Guz Vasquez present new challenges for Task Force X. Harley Quinn is about to collide with Captain Boomerang as she is getting closer to discovering that he is Task Force X's traitor. Meanwhile, Amanda Waller is forced to face her evil Russian counterpart, Direktor Karla, when the team is under her control. At the same time, the secret international conspiracy known as the People have set their sights on Director Waller. Can the team survive these threats? Find out when Suicide Squad issue 21 drops July 12 and issue 22 on July 26.
The Titans have a Judas in their midst
Omen has found that there is a Judas amongst the Titans. While the telepath begins her investigation, Arsenal becomes jealous when he discovers Flash and Donna Troy's romance. Meanwhile, the team launches an attack on H.I.V.E. in hopes to save their fallen teammate, Bumblebee. Series writer Dan Abnett and the art team of V Ken Marion and Norm Rapmund will present this new story arc on July 12.

For more information about DC Comics, visit the publisher's website.