Geeks is powered by Vocal creators. You support
Rachel Carrington
by reading, sharing and tipping stories...
more
Geeks is powered by Vocal.
Vocal is a platform that provides storytelling tools and engaged communities for writers, musicians, filmmakers, podcasters, and other creators to get discovered and fund their creativity.
How does Vocal work?
Creators share their stories on Vocal's communities. In return, creators earn money when they are tipped and when their stories are read.
How do I join Vocal?
Vocal welcomes creators of all shapes and sizes. Join for free and start creating.
To learn more about Vocal, visit our resources.
Show less
'Roseanne' Will Not Recast Becky's Husband In New Season, But The Character May Receive A Tribute
Though the 'Roseanne' writers could simply have Mark off-screen, it doesn't seem like that's the route that producers are going to take.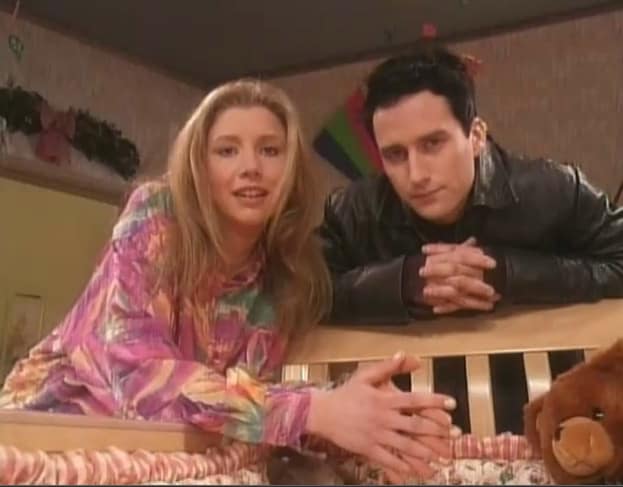 Since the news broke that Roseanne would be returning to ABC in 2018, fans have been asking questions. When the show ended in 1997, the final season was revealed to have been a part of Roseanne's imagination; Dan had really died when he'd had the heart attack at Darlene and David's wedding. So, how could this be retconned?
Now that the writers seem to have that sorted out, another, just as important, issue has arisen. During the show's run, Glenn Quinn played Mark Healy, Becky's boyfriend (and later husband), but the actor passed away in 2002. With a revival, what was going to happen to Mark? Would he be recast, or would the show simply not address him at all?
Michael Ausiello from TVLine has provided the answer in his Ask Ausiello column:
Two big clues: They're not recasting the role and rumor has it that David and Darlene's son is named Mark.
Though the Roseanne writers could simply have Mark off-screen — Becky and Mark could be divorced, or he could be working out of town — it doesn't seem like that's the route that producers are going to take. With David and Darlene's son named Mark, it stands to reason that is an homage to the boy's deceased uncle.
With casting underway for a 10-year-old boy to portray David and Darlene's son, most likely Mark will have been gone for at least 10 years by the time the show airs. That leaves an opening for Becky to be dating and/or potentially remarried.
However it plays out, not recasting Mark Healy is one of the best decisions that the producers could have made, because Glenn Quinn was irreplaceable.
[Source: TVLine]