Scorecard Weekly - 'Unbreakable'
Throwback Thursday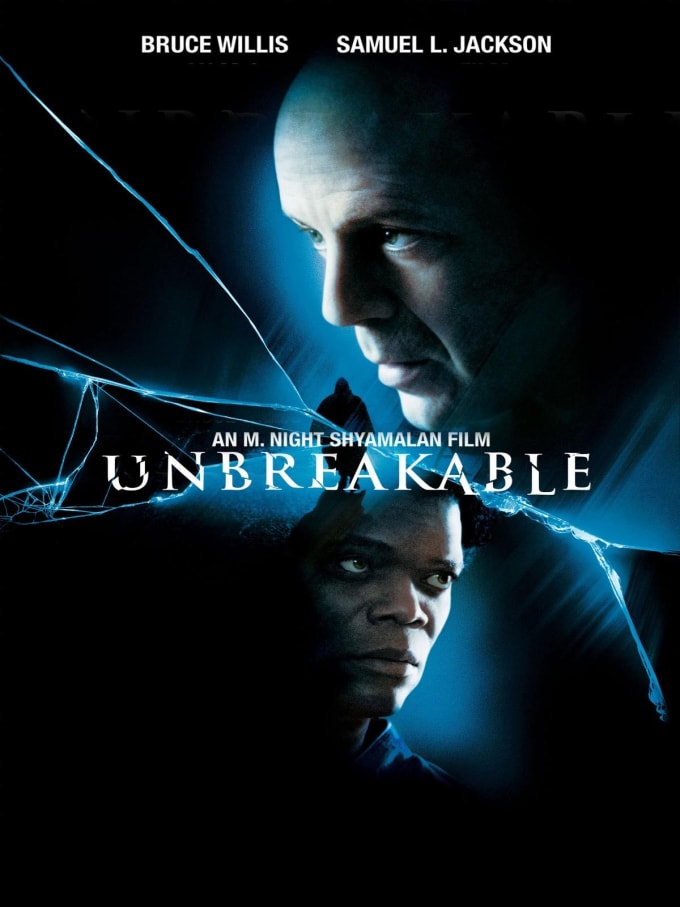 Excuse us while we take a minute to wake up completely—
We know what you're thinking, alright? We said Throwback Thursday and we're two days late—SUE US!
OK, maybe that's a bit of a stretch but really, our deepest apologies.
Let bygones be bygones, for the time being, STOP WHAT YOU ARE DOING! It's time…
WELCOME TO SCORECARD WEEKLY! The place where you come to get honest, uncut, and uncensored reviews of TV series and movies (old and new). As usual, before we begin, we'll let you all know exactly what we'll be grading. *More information below.*
Using our state of the art scorecard, we grade:
Setting/Characters

Obstacles/Conflict

Tone

Concept

The minimum score for a section and card is one. The maximum score is five. Finally, we decide if it's a recommend or pass. Also, starting today we will be giving "Final Thoughts" on our posts, so you won't be able to say we've never done anything nice for you.
Still got that FUBU outfit? How about those Jhorts? I hope you say no but this is a judgment-free zone! Alright, friends, grab those outdated outfits because we're going to be taking a VERY long trip back in time— The year 2000 to be exact (what were you doing that year?). Today's guest WILL BE the movie Unbreakable, brought to us by M. Night Shyamalan.
1. Setting/Characters
This film is set in Philadelphia (FLY, EAGLES, FLY!) beginning in 1961 where we're brought into the room of a post-birth and a very pissed off baby. We're immediately placed in the present, even though the year is never specified for the rest of the movie. I've never been to Philadelphia so if I made any ridiculous statements regarding the city, it would all be false. However, I did notice a few things missing—Will Smith's music, cheesesteaks, and Patriot fans (prepares for backlash)—just love throwing salt in those wounds.
The setting doesn't really draw the excitement out of me, ya know? And these characters don't really do it either. I mean, our protagonist is a security guard, who's having what seems like a mid-life crisis. The antagonist is some old nerd who has a very rare disease that makes his bones quite fragile, and after a less than spectacular attempt at descending a flight of stairs, those poor bones—moment of silence!
Even with this A-list talent, there just seems to be something missing. There's only one scene that truly put me on the edge of my seat and that's when our protagonist's son is a trigger pull away from shooting his father. He wanted to prove to himself but more so his dad that he was indeed unique, that scene was just so emotionally charged. Everyone fell to the floor, literally—myself included.
Score: 2.5
2. Obstacles/Conflict
Rule #18: Limber up! We will need to limber up if we plan on getting over the obstacles of this film. The main conflict is between a man who can't be hurt and a man who gets hurt by coughing, not really. If I'm being real (be real son), like real real (be real, real son), the conflict within this film was below average. Two depressing middle-aged men who struggle to find their purpose in life, somehow cross paths and soon discover that purpose after all these years on this beautiful planet—yeah, I'm not buying it. None of it seems real; throughout the entirety of the movie, it's just one failed attempt after another to create suspenseful moments that pull you into this world. Unfortunately, that never happens, so at some moments I even consider just turning the movie off because it's not that entertaining.
I've watched worse though, that said…
Score: 3
3. Tone
Gloomy. Distant. Empty. From the opening scene, the film attempts to take off but never truly gets off the ground. So as excited as you want to get for this "classic," do yourself a favor—if you STILL haven't seen this movie (after 18 years, really? Where have you been all this time?) pick something else. Some poor soul out there is flaring their nostrils, yelling HOW COULD YOU SAY THAT? THIS FILM IS BRILLIANT. SHYAMALAN IS A GENIUS! *Insert over the top eye roll.* Whatever you say. I said this once before, there's only one scene that put me on edge, that's when the son of the protagonist is thinking about shooting his father to prove a point. WE DON'T SHOOT OUR FRIENDS! The soundest advice a parent has ever given their child. For all you new parents out there, take notes.
Score: 2.5
4. Concept
I live by the thought that no idea is a bad idea—Unless of course, you have sharks coming out of a tornado. Shit like that is a tad bit ridiculous. As a comic book fan, I truly appreciate how that structure has been presented to us. The idea of a "superhero" presented within this project is grounded and not extremely farfetched. Nevertheless, no matter how strong a concept is, it's all about how it's executed on screen and I'd be lying if I said, "This is a fantastic film." It's not—and sadly, there isn't much else to say about it.
Score: 3
Overall Score: 3/5
Final Verdict: Recommend
Closing Thoughts: It's apparent that this film wasn't clicking on all cylinders, from beginning to end, we weren't provided anyone to root for. Isn't that what heroes and villains are all about? We cheer for our hero. Give the villain the bird. How can I possibly root for a man who attempted to cheat on his wife the moment we met him? Granted, no one is perfect but DAMN! To close, the only word that can suffice for our recommendation—SPLIT!

To our faithful readers, thank you again for stopping by! Until we meet again, we will leave you with a quote from a great man…
"With great power comes great responsibility" – Uncle Ben. RIP.