Stan Lee, 'Game of Thrones,' & 'The Defenders' Grab the SDCC Spotlight
Industry titans will flex their muscles at day two of the 2017 San Diego Comic-Con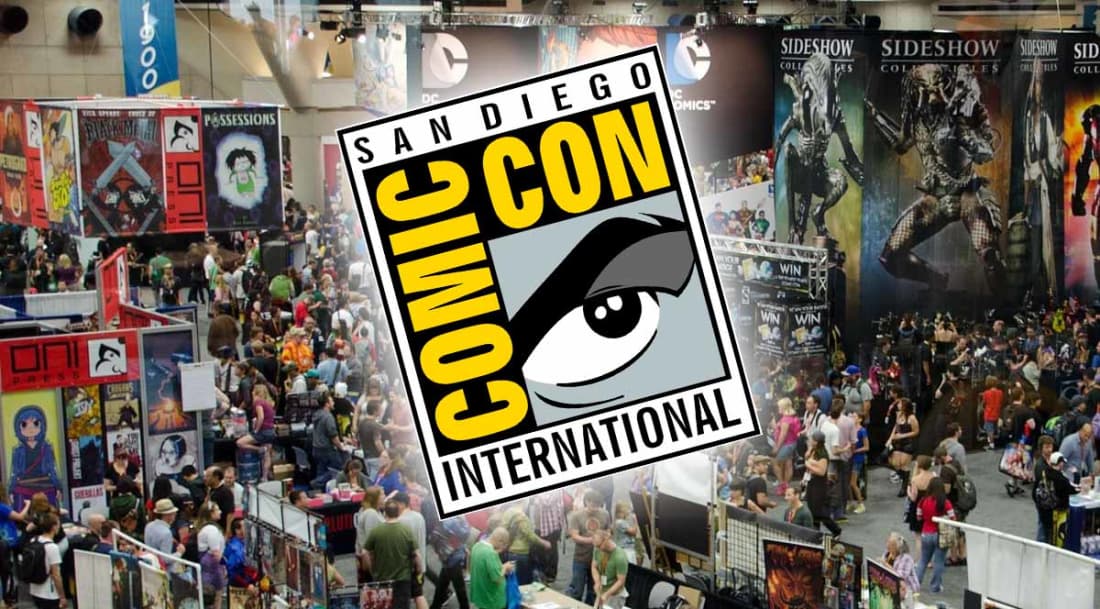 Friday, July 21 is day two of the San Diego Comic-Con (SDCC)! Have a craving for panels? GEEKS has picked out the must-see panels that all SDCC should have in their planners.
The Big Bang Theory: Special Video Presentation (Hall H; 10 to 11 AM)
CBS's number one sitcom is celebrating its tenth anniversary of being on the air! To commemorate this special occasion, the cast and crew are expected to take fans behind the scenes of its tenth season. The panel might also tease the possibilities that await Sheldon, Penny, and the gang in Season 11.

Young Justice Q&A (Room 6BCF; 10 to 11 AM)
Young Justice fans were ecstatic to learn that the cartoon following the sidekicks of the DC Comics superheroes was returning for a third season! Series producers and key staff members of the creative team are expected to be on hand to answer fans questions regarding Young Justice: Outsiders, the latest incarnation of the series.

DC Universe Rebirth (Room 6DE; 11:15 AM to 12:15 PM)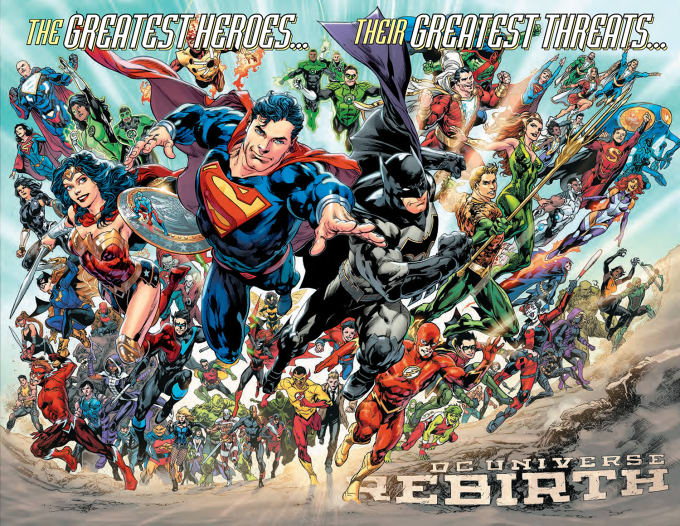 It has been 17 months since DC Comics dropped "DC Universe Rebirth," the one-shot that reignited the DC Universe! Want to learn the next chapter of this company-wide story? Several creators will preview the latest in the lives of our favorite superheroes at this panel.
Go Go Power Rangers Comics (Room 5AB; 11:30 AM to 12:30 PM)
The Power Rangers' comic universe is expanding! On July 26, a new title, Saban's Go Go Power Rangers, is expected to drop into stores! The creative team of writer Ryan Parrott and artist Dan Mora will join Mighty Morphin' Power Rangers writer Kyle Higgins, BOOM! Studios editor Dafna Pleban, and Saban Brands' director of development and production Melissa Flores at the panel. In addition, former Yellow Power Ranger Ciara Hanna is expected to be this event's moderator.

Stan Lee & Friends: A Celebrity Tribute to the Comics Legend (Room 6DE; 12:30 to 1:30 PM)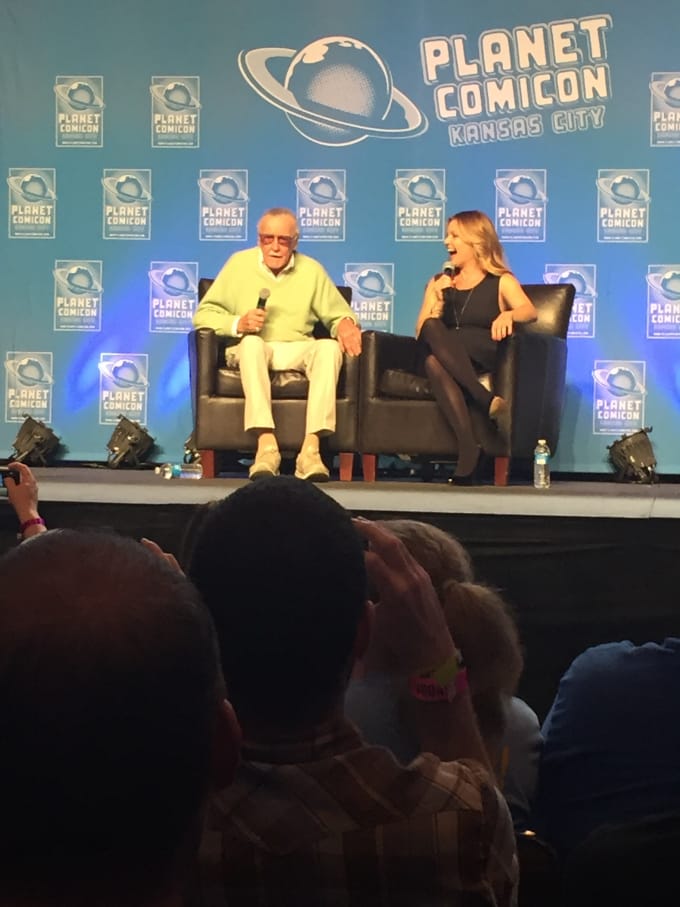 Stan Lee recently received the Disney Legend Award and finished immortalizing his handprints outside the TCL Chinese Theatre. His next stop? SDCC, of course! Felicia Day will moderate a special tribute to the iconic creator which will feature appearances by Mythbuster Adam Savage and Max Anderson, Stan's longtime manager. Fans will also see a preview of Mr. Lee's project with Kevin Smith---Icons: Face to Face, a new VR project created by Legion M, the world's first fan-owned media company.
Game of Thrones Panel & Q&A Session (Hall H; 1:30 to 2:30 PM)
Winter is here! The Emmy- and Golden Globe-winning Game of Thrones just premiered the first episode of its seventh season. Fans will learn more about the activities of their favorite Westeros residents from an all-star group of actors including Gwendoline Christie, Sophie Turner, Alfie Allen, Jacob Anderson, and Liam Cunningham.

DC's Dark Nights: METAL & Dark Matter (Room 6DE; 1:45 to 2:45 PM)
DC Comics' biggest summertime event is about ready to shift into a higher gear! Scott Snyder and Greg Capullo's METAL is about to rock the DC Comics Universe. The Batman duo will tease fans about this epic tale with Dark Matter collaborators Steve Orlando, Phillip Tan, James Tynion IV, and Robert Venditti for this epic panel.

Comic-Con How-To: Draw with Adam Hughes (Room 2; 3 to 4 PM)
Artist Adam Hughes is one of the comic book world's premier cover artists. From his work on Catwoman and Wonder Woman to Tomb Raider and Betty & Veronica, Mr. Hughes' artwork has been ingrained into fans' minds for over 30 years. The veteran artist will share his insight into the world of comic book art as he demonstrates the use of grayscale markers.

Netflix: "Marvel's The Defenders" (Hall H; 5:15 to 6:15 PM)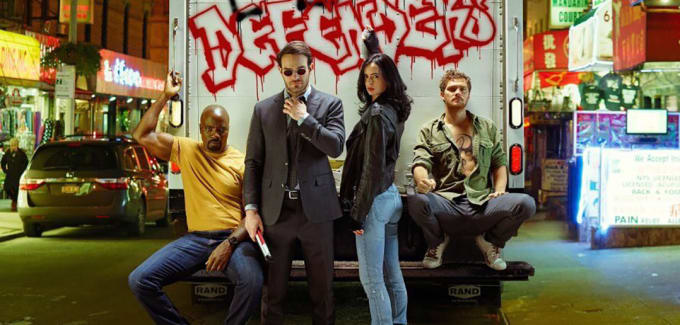 Marvel's Netflix heroes will join forces together next month! For fans unfamiliar with the team, The Defenders are made up of Daredevil (Charlie Cox), Jessica Jones (Krysten Ritter), Luke Cage (Mike Colter), and Iron Fist (Finn Jones). Together, these four superheroes must band together to stop Alexandra (Sigourney Weaver) from unleashing evil onto New York City. Executive Producer Jeph Loeb and several guest stars are expected to participate in this panel.
World Premiere: Batman & Harley Quinn (Ballroom 20; 7 to 9 PM)
Want to end Day Two of the 2017 San Diego Comic-Con in style? Join Bruce Timm, Kevin Conroy, Loren Lester, Paget Brewster and more at the world premiere of Batman & Harley Quinn, the latest DC Universe Original Movies series. The film follows Batman and Nightwing as they must recruit Harley Quinn, who recently retired from a life of crime, to help them stop Poison Ivy and the Floronic Man from wiping out humanity.