Geeks is powered by Vocal creators. You support
Tom Chapman
by reading, sharing and tipping stories...
more
Geeks is powered by Vocal.
Vocal is a platform that provides storytelling tools and engaged communities for writers, musicians, filmmakers, podcasters, and other creators to get discovered and fund their creativity.
How does Vocal work?
Creators share their stories on Vocal's communities. In return, creators earn money when they are tipped and when their stories are read.
How do I join Vocal?
Vocal welcomes creators of all shapes and sizes. Join for free and start creating.
To learn more about Vocal, visit our resources.
Show less
Such A 'Hart' Breaker: Posters For 'Kingsman: The Golden Circle' Show A Bold New Look For Colin Firth
Put on a pair of spurs and tip your stetson, because we are heading stateside for Kingsman: The Golden Circle.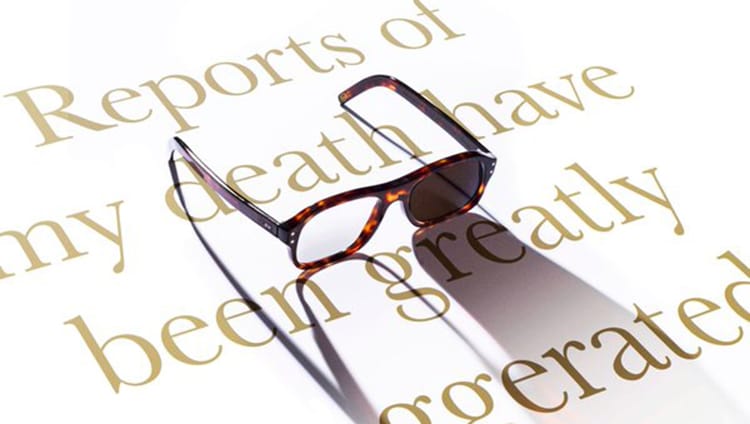 Put on a pair of spurs and tip your stetson, because we are heading stateside for Kingsman: The Golden Circle. As the sequel to Matthew Vaughn's 2014 spy-thriller, we see the British stiff upper lip of the first film replaced by the patriotic stars and stripes of the US of A.
A new batch of posters from the film showcase an impressive cast, which includes Jeff Bridges, #TaronEgerton, Channing Tatum, and Halle Berry. However, the only image anyone will be talking about is the one featuring #ColinFirth.
If I only had a 'Hart.'
We have known for quite some time that Firth would be reprising his role as the fatherly Harry Hart from the first film, but that seems a little tricky since he apparently lost his life to a bullet in the eye. The trailer already teased Harry's resurrection, but the latest poster clearly shows him alive and kicking. The stuffy spy has undergone something a revamp and is sporting a new look away from his usual three-piece suit.
Effectively looking like a posh cowboy, does Harry's return have something to do with the introduction of newcomers the Statesman? Premiering during the sequel, the Statesman are the American branch of our heroes from the first film and headed up by Bridges's "Champ" Champagne; other agents include Tatum's Tequila and Berry's Ginger. So, given Harry's wardrobe change, it certainly looks like he has been spending some time overseas.
Hart was mentor to Egerton's Eggsy, but his teased return was a massive shock to fans of the series. It seems that losing an eye won't be stopping Harry, and expect the character to live up to his formidable — but polite — reputation in the next film.
We have already seen an action-packed trailer, as well as a first look at Julianne Moore as the villainous Poppy, but how and why Harry returns is the question on everyone's lips. We will probably find out a few more secrets when Vaughn and the cast appear at San Diego Comic-Con. The above cast will be alongside other Statesman Pedro Pascal and will be joined by screenwriter Dave Gibbons to kick off Comic-Con on the Thursday morning.
Entertainment Weekly has the rest of the character posters online, where you can see Moore's Poppy doing her best Stepford Wives impression. Hopefully The Golden Circle will be as big a hit as its predecessor, and if so, Vaughn teases that he is already working on an idea to make the series a trilogy. With a whip-crack and a bottle of whiskey, Kingsman: The Golden Circle hopes to shoot up the box office when it hits cinemas this September.
(Source: Entertainment Weekly)