Geeks is powered by Vocal creators. You support
Cronan Parry
by reading, sharing and tipping stories...
more
Geeks is powered by Vocal.
Vocal is a platform that provides storytelling tools and engaged communities for writers, musicians, filmmakers, podcasters, and other creators to get discovered and fund their creativity.
How does Vocal work?
Creators share their stories on Vocal's communities. In return, creators earn money when they are tipped and when their stories are read.
How do I join Vocal?
Vocal welcomes creators of all shapes and sizes. Join for free and start creating.
To learn more about Vocal, visit our resources.
Show less
Super Bowl 2018: Movie Trailers
Let's take a look at what the Super Bowl had to offer us—other than, you know, sport.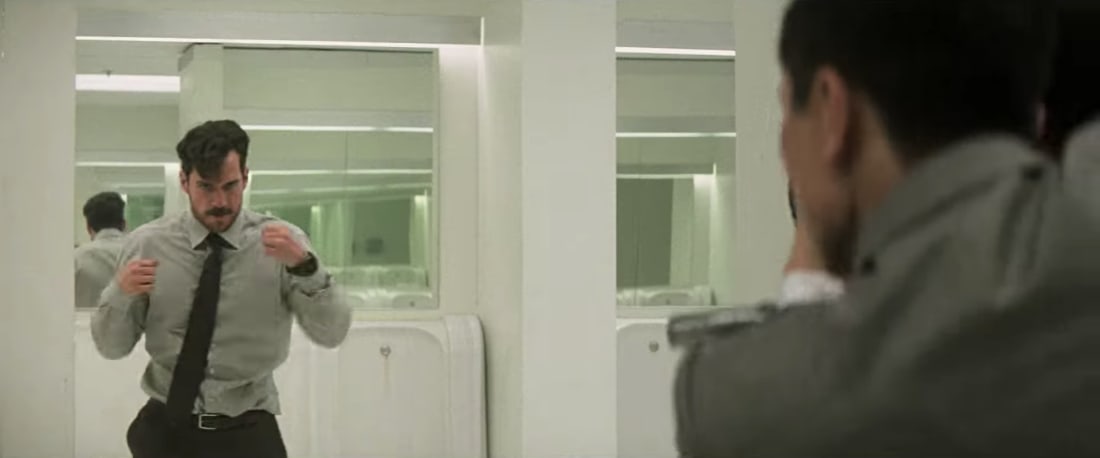 Quick recap of the Super Bowl movie trailers and how they look, with this super sophisticated rating system: Shit/Nothing/Solid/Fuck Me.
'Red Sparrow'
Rating: Nothing
Honestly, this just looks like run-of-the-mill nothingness.
'Avengers: Infinity War'
Rating: Solid
Please don't let them fuck this up.
Also, it would be a 'Fuck Me' rating, but it's like half a second long and almost nothing happens.
'The Cloverfield Paradox'
Rating: Nothing
Just nothing. I'll watch it and let you know if it's any good. It'll be on Netflix shortly, or right now—quick, go check.
We get to find out why the events of Cloverfield happened; I'm sure I give a fuck, but I'll give it a go.
'Solo: A Star Wars Story'
Rating: Solid
Besides the constant fear of Alden Ehrenreich being a no-good Han, this looks cool as fuck. Also, Donald Glover steals this entire trailer with one frame. What a sexy, talented, suave lil' fucker.
'A Quiet Place'
Rating: Fuck Me
This just looks super interesting and right up my street. I want to watch this now and just fear any noise that gets made. It's got a post-apocalyptic, shit-the-monsters-are-here vibe—I guess if the Season 2 Stranger Things outbreak wasn't contained and it felt a bit like The Last Of Us. Or, at least, that's the vibe I'm getting.
'Jurassic Park: Fallen Kingdom'
Rating: Nothing
I'm down for Jurassic Park as much as the next person—especially the next person who was a child in the 90s. But, like, I'm not sure how to feel about any of the stuff coming out of this film's ad campaign. I'm not even sure I know what's happening. 
I'm in, but only because it's Jurassic Park, so my brain is auto in, even though the majority of Jurassic Park films are nothing films; I just like looking at dinosaurs.
'Skyscraper'
Rating: Shit
Now, that's not a rating for the film, it's a rating for the 10 second clip of nothing I just watched telling me there's a trailer on... Sunday? I think it said Sunday, I've already forgotten.
'Mission Impossible: Fallout'
Rating: Fuck Me
We watched a shitty Justice League film and obsessed about Cavill's weird lips, and now you can see why. Except literally 0.000001 seconds after good ol' Henry comes on screen, you stop paying attention to the moustache and just watch him be a badass.
The team's back together and I love it. Just give me it now. It looks so action-packed and funny.
Simon Pegg is a babe. 
Tom Cruise is a scientologist, but whatever, look at him go.
For Your Netflix Binge Till the Movies Come Out:
If you click "more info," that will magically become a comfy hoodie. No lie. Do it, I'm not kidding. I don't know why it's showing a T-Shirt. Mad.
There's also a mug for your hot chocolate and a clock to see how much time you've wasted.
There's even a duvet cover, or just a big acrylic block. I don't know what you'd do with that, but it's there.