The Big Sick
A Timely Romantic Comedy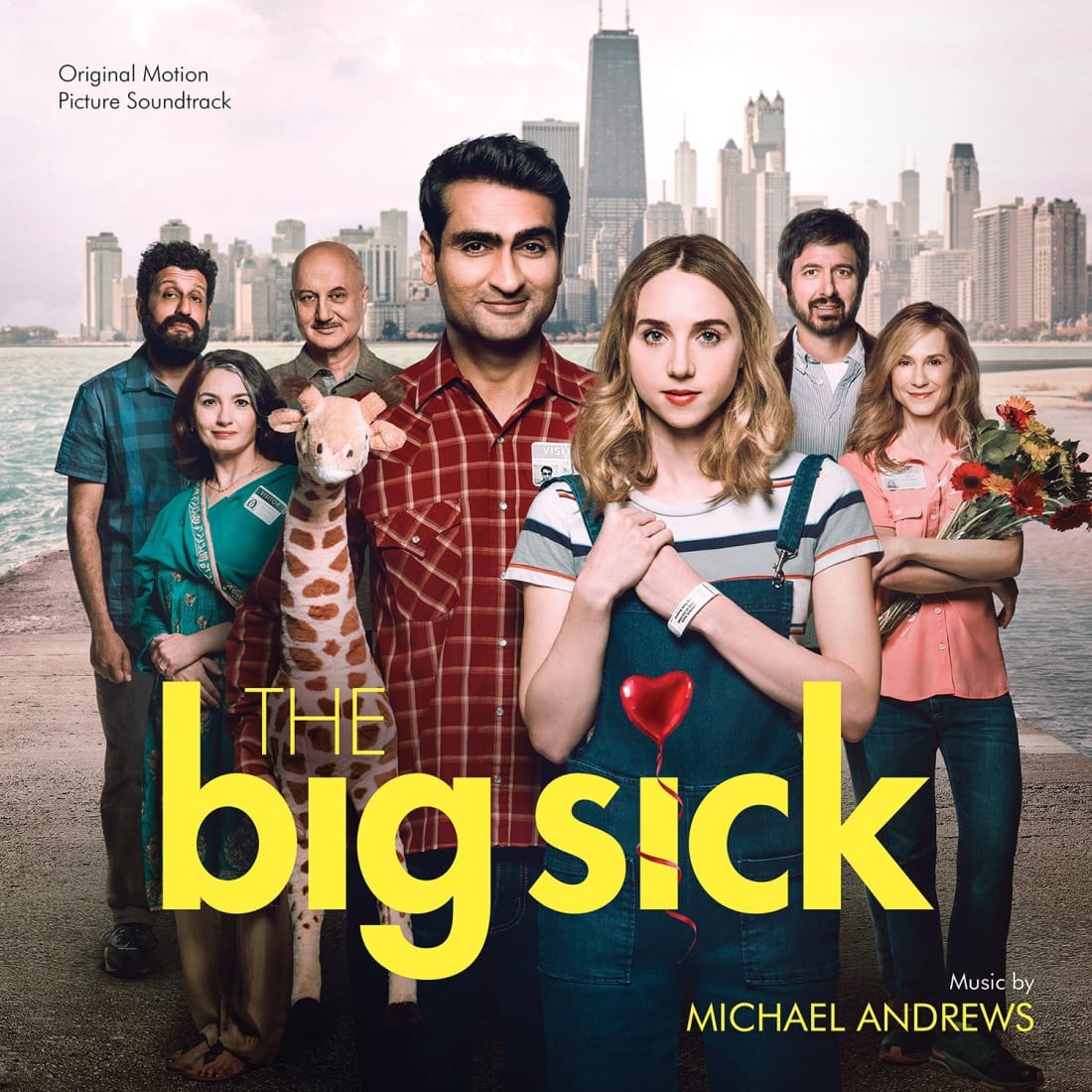 I saw The Big Sick on Saturday after waiting for what seemed an extremely long time given I first started hearing about it in the spring. This leading man vehicle for Kumail Nanjiani was produced by Judd Apatow, a seemingly omnipresent figure in the comedy world. It also starred Zoe Kazan, Holly Hunter, Ray Romano, Adeel Akhtar, and Anupam Kher.
The film is based on the real-life romance of writers (and star) Kumail Nanjiani and Emily V. Gordon and their interracial romance. Kumail, of course, plays himself at the time as a struggling stand-up comedian dealing with the strain of cultural responsibility as a son of first-generation immigrants from Pakistan. His role is nuanced and very important. Nanjiani is funny without pushing the humor. It is an extremely human portrayal of a uniquely cultural problem that transcends ethnic boundaries to relate to everyone. When Kumail expresses his true self to his parents, I did not relate to the specifics, but I understood the fear and sadness associated with knowing who you are may be a source of disappointment and misunderstanding. The importance of the Pakistani Muslim culture, and in that vein, the tradition of arranged marriage to his parents is one of the films central themes. Throughout the film, the distinction between how his parents believe he should live his life versus the life Kumail actually leads is made very clear. Emily (played by an impressive Kazan) is a white, American woman that Kumail meets at a stand up show. They have a connection, and he pursues her romantically.
While he is dating Emily however, his mother is constantly setting him up with Pakistani women to encourage an arranged marriage. I understand the importance of stressing that arranged marriages can be a backward, unfeeling tradition, but some of the women portrayed in the montage of Pakistani woman paraded out at the family dinners can seem a bit cruel and presumptuous. In fact, only one woman out of the entire group is presented as an interesting and multi-dimensional individual rather than a silly, awkward person. That comes across as too dismissive, but that may have been exactly the point. Especially in order to promote the acceptance of Emily.
Emily gets sick and is put in a medically induced coma, hence The Big Sick. Through this experience, Kumail meets her parents, Beth and Terry (Hunter and Romano, respectively). The casting of the Gardner's (the surname in the movie) is spectacular. Hunter is a scene stealer despite her diminutive stature on screen with the physically imposing Romano and Nanjiani. She plays Beth with the biting humor, motherly strength and protection and a dignity that marks her performance as one of the best in the film. Her opposite, Romano is a wonderful, if not sometimes clueless father who is NOT perfect but is a comforting and calm presence in the face of Hunter's ferocity.
The Big Sick focused on smart humor, and for that, I was surprised. This was an Apatow film after all. I was very happy with the lack of genital and bodily fluid jokes, although Bo Burnam did squeak a few in as Kumail's comedy colleague. In the end, The Big Sick was a romantic comedy that felt extremely relevant and real. This was a story that many people, despite ethnic, gender, or sexual orientation ties can relate to. To put it simply, The Big Sick was a love story for today. Everyone deals with presenting a significant other to their family, and though the differences may not be as deep, everyone is searching for acceptance for who they love.