Geeks is powered by Vocal creators. You support
Joseph McCartney
by reading, sharing and tipping stories...
more
Geeks is powered by Vocal.
Vocal is a platform that provides storytelling tools and engaged communities for writers, musicians, filmmakers, podcasters, and other creators to get discovered and fund their creativity.
How does Vocal work?
Creators share their stories on Vocal's communities. In return, creators earn money when they are tipped and when their stories are read.
How do I join Vocal?
Vocal welcomes creators of all shapes and sizes. Join for free and start creating.
To learn more about Vocal, visit our resources.
Show less
The Comedian: A Screenplay
A Screenplay About a Struggling Comedian in New York City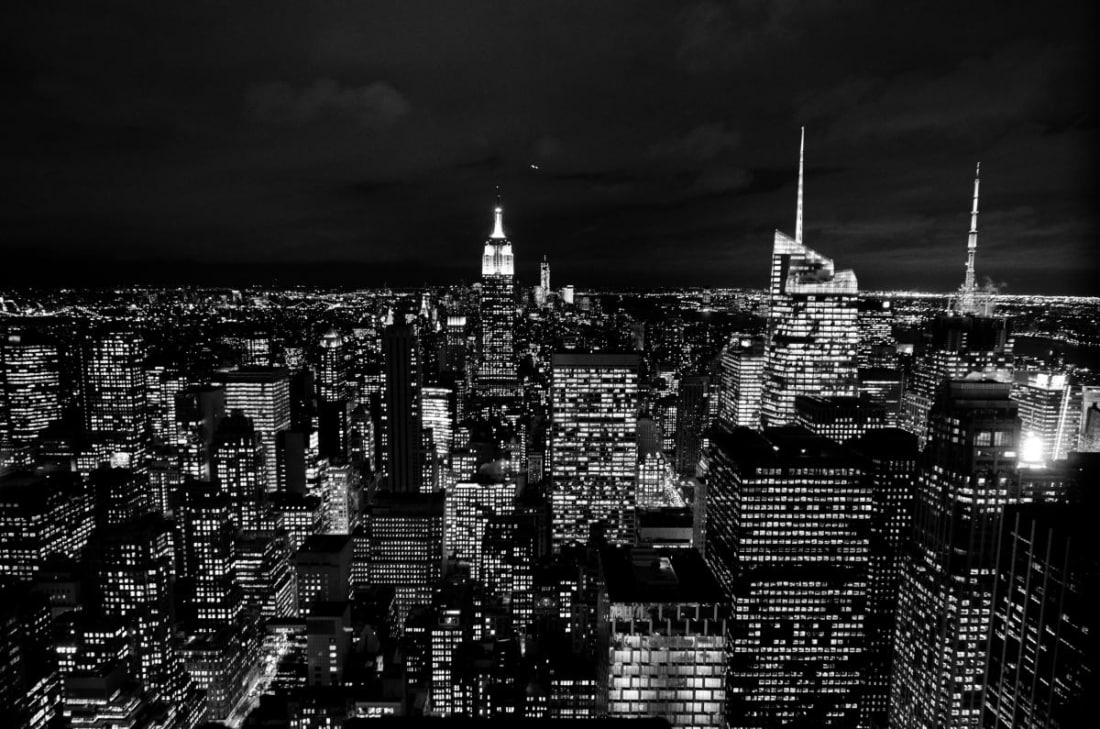 FADE IN:
INT. COMEDY HOUSE. N/1 – NIGHT
The camera focuses on Josh's back as he walks from the stairs to the stage. As he walks we see title screens and hear the emcee announce him.
EMCEE (Off-set)
Now this next man is very funny. Coming all the way from Boston, I hope you all enjoy him please give a warm welcome to my man, Josh Sulli!
The audience cheers and claps as Josh takes the stage.
TITLE: "The Comedian"
TITLE: "Written by: Joe McCartney"
Josh walks onto the stage. The camera only sees a silhouette of Josh's back and lights surrounding him as he faces the audience. Camera switches to front facing, only seeing Josh against the background.
JOSH
Hey everyone! I'm Josh Sulli, and I'll be telling you guys some jokes. Who's ready to have a good time?
The audience cheers.
JOSH
Wow, look at that. Such a supportive and friendly crowd. Clearly my father is not in the audience tonight to disapprove of all my life decisions. Anyway let's get on with the show.
The camera pans right off of Josh as he continues to tell jokes.
PAN LEFT:
INT. 23 ORDALE ST. N/2. NIGHT
Josh, Amy, and Frank Sullivan are all eating dinner together. The room is quiet. Everyone is looking down at their plates eating.
TITLE: "2.5 YEARS AGO"
JOSH
The potatoes are really good, ma.
AMY
Thank you, Joshie. It's nice to have someone here who likes my cooking.
FRANK grunts loudly, clearly unamused.
JOSH (Quietly)
So I got an opener slot at the Laugh House for this weekend. It's paying one hundred for a set.
AMY
That's great. Things are starting to look up. You'll be on HBO in no time.
FRANK
Stop feeding him shit, Amy.
AMY
Frank.
FRANK
What? You really think he's going to be on HBO?
AMY
Franklin.
FRANK (Agitated)
What? He's man enough to choose to drop out of college but not man enough to hear he won't make it?
JOSH
Fuck you, Dad.
AMY
That's no way to talk to your father.
FRANK
Oh? Fuck me? Fuck me. Yes, Josh. Fuck me! The man that was paying your college tuition, oh fuck me! How fucking terrible that I want my son to succeed and not pursue his bullshit "dreams"!
JOSH
This isn't bullshit! This is my dream!
FRANK
Well your dream is fucking stupid. Why can't you just be like David?
JOSH
Be like David? He's fucking miserable. I'd rather struggle than have money doing god damn investment banking.
AMY
Stop this. Now.
FRANK
Hold on, Amy. You mean to tell me living on your parents couch is struggling? We pay for god damn everything, and what do I have to show for it? A god damn twenty four-year- old deadbeat still living with his parents!
JOSH
Oh, fuck you! I never want to end up like you or the person David is going to be. You're both fucking miserable. Look at yourself, Dad, you're never happy!
AMY
Joshua! Franklin! Enough!
FRANK
(To Amy)
Stay out of this!
JOSH
Don't talk to Mom like that!
FRANK
Oh now you're all tough, huh? Big man gets hundred dollars and thinks he runs the house now, do you?
JOSH
I swear to god, Dad.
AMY
I'm not staying here for any more of this.
Amy storms out of her chair. She exits the dining room.
FRANK
Look what you did. All your mother wanted was a nice family dinner.
JOSH
Look what I did? This is your fault.
Frank stands up out of his chair. He's steaming mad at this point.
FRANK
It's not my fucking fault that you're a god damn failure. You know what? Go pursue your fucking comedy! See what the fuck I care! Good luck! I hope I see you on God Damn HBO! Or maybe Saturday night Live! Wouldn't that be fun?!
Josh sits silently in his chair. He takes the verbal berating, avoiding eye contact now. Frank stares at his son. He scoffs and leaves the kitchen table. He doesn't push in his chair or clean up. He throws his napkin onto his plate and walks off. Josh sits alone. He covers his mouth with his hands and takes a long, audible breathe in.
PAN RIGHT:
INT. COMEDY HOUSE – N/3 – NIGHT
Josh continues to tell jokes. His set fades back into sound as the former scene fades off.
JOSH
Another thing about me is that I'm recently single.
A few women in the audience cheer.
JOSH
Thank you, thank you, I can ruin your lives next. But anyways, I had to cut it off with my last girlfriend. I'm happy though, she was bat shit crazy. She would always love to role-play: she would be herself and she desperately wanted me to anybody but me.
The audience laughs and Josh's set fades.
JOSH
So I'm in my, er, our apartment and…
PAN LEFT:
INT. HARRINGBURROW APT. 213 N/4 – NIGHT
TITLE: 1 YEAR AGO
Josh sits on the couch in a dark room, solely illuminated by the TV. Off stage we hear MARY open the door into the apartment. She doesn't expect for Josh to be awake
JOSH
Mare? You home?
The camera cuts to the front hall where MARY is taking of her shoes.
MARY (whispering)
Aw shit.
MARY
Yeah, it's me.
Mary walking into the room with Josh. Josh turns to her. He notices she's had a few drinks.
JOSH
Did you go out with your work friends again?
MARY
Yeah, yeah. Sorry it's so late. I was having a good time.
JOSH
It's fine. Can I get you anything?
MARY
I'm good.
JOSH
You sure? You look a little frazzled.
MARY
Yep. I'm good.
Josh stands up to approach her.
JOSH
Is everything alright?
MARY
Yes, Josh. Everything's fine.
JOSH
You sure you don't need anything?
MARY
For fucks sake Josh! I'm good.
Josh recoils and takes a step back.
JOSH
Oh. I'm sorry.
Mary recollects herself.
MARY
I'm sorry. I didn't mean to get angry.
JOSH
No, no. It's fine. I get it. Long day at work I guess.
They share an uncomfortable laugh.
MARY
Yeah. Long day.
JOSH
I made dinner like an hour ago if you want some. I made pasta.
MARY
Yeah, I could use a bowl. Did you find any shows to work at for this weekend?
JOSH
I'm waiting for the manager of City Life to call me back. He sounded promising.
They head towards the kitchen. Mary sits herself at the table as Josh goes to the stove to get Mary a bowl of pasta.
MARY
That's good. Did that NBC executive ever get back to you about that pilot episode?
Josh scoops pasta out of the pot and into a bowl, not facing Mary.
JOSH
Nope. Not yet. They're busy people over there. It might take a while.
Mary
Yeah.
Josh fills the bowl. He turns around and sees Mary starting to cry.
Josh
Is everything okay?
Mary is biting her lip and quivering. Beginning to cry, she lets out her secret.
MARY
I've been sleeping with Henry.
Josh drops the bowl onto the ground. It shatters into one hundred pieces and scatters across the ground. Josh stands in the same place, unable to talk.
MARY
That's why I've been coming home late this past month. I'm sorry.
JOSH
I, I don't understand.
MARY
What's there not to get Josh? It just sort of happened one day. I made a mistake and then kept making the same mistake. I, I didn't know what to do. And I mean, I need to think about myself.
JOSH
Think about yourself?
Mary is really starting to lose her cool.
MARY
Oh fuck, Josh. Do I have to say it?
JOSH
Yes. Tell me right now.
MARY
Henry is going places, Josh. He actually has a life plan. He's a doctor who can actually afford the apartment he's living in. He doesn't eat pasta for every meal, or or sit in all day hoping for work, or or he, he has ambition and drive and cares.
JOSH
You think I don't care? You think I don't give a shit? This is my dream, Mary. You think I don't try my god damn best?!
MARY
Well you're best isn't good enough! Where has it gotten you? Kicked out of your parents' house? Barely scraping by with a couple hundred dollars a week? I can't keep living like this, Josh. I need someone who can actually provide for me.
JOSH
I see how it is, Mare.
MARY
It's not like that, Josh! I love you. God I really do, but I need more. You make me laugh and you're fun to be around, but fuck, Josh. Life is serious now. I can't keep playing pretend that everything is going to be alright, and that one day Comedy Central is magically going to come down and hand you a show.
After the two stare at each other longer, Josh bends down to pick up the pieces of the broken bowl.
MARY
I, I don't know what to do.
JOSH
It's fine. You can go.
MARY
What?
JOSH
I said you can go. Go be with Henry. It's fine. Let's just end this. It's over.
MARY
I'm so sorry, Josh.
JOSH
It's fine.
Mary leaves, wiping the tears off of her face. Josh falls to both knees and brings his head to the floor.
PAN RIGHT:
INT. COMEDY HOUSE – N/4 – NIGHT
The camera pans back onto Josh.
JOSH
But enough about my shitty life, let's get to the fun stuff right? Alright, you know when you're watching Netflix and that screen pops up that says, "Hey are you still watching?" That's got to be the most annoying thing in the world. Like, imagine if other parts of our life did that. Imagine if your dinner said, "Are you still eating?" or if life asked you, "Are you still trying to enjoy your existence?"
The audience laughs loudly, even Josh scoffs a little at his own joke.
The camera pans off of Josh, his jokes become less audible.
PAN LEFT:
INT. HARRINGBURROW APT. 213 N/5 – NIGHT
Josh sits alone at his kitchen table eating a bowl of cereal. He mindlessly scrolls on his phone. The room is dimly lit.
TITLE: "6 MONTHS AGO"
He comes across an Instagram of Mary and Henry engaged.
JOSH
Fuck me.
He gets up from his chair and carries his bowl to the sink. He bumps into the corner of the table and drops the bowl. The bowl shatters onto the ground. Josh stares at the ground and the shattered bowl and splattered milk. Josh pounds the table.
JOSH
God fucking damn! Why can't I do anything fucking right! Fuck!
Josh stares at his fist on the table. Slowly his body starts to heave. He begins crying.
JOSH (Whispering)
Fucking damn it.
Josh collects himself and wipes the tears off his face. He walks out of frame to go get a broom. He comes back with a broom and dustpan. As he is cleaning up the mess the camera pans off of him.
PAN LEFT:
INT. COMEDY HOUSE – N/7 – NIGHT
Josh performs on stage.
JOSH
But that's all for me tonight. Thank you so much New York for coming out tonight, you were a great audience!
Josh bows and waves and the audience stands up. Josh stands on stage soaking up the moment
TITLE: "Fin"